My love of travel stems from my grandparents. They always had an exciting adventure planned and I always knew that I wanted to travel like them. They instilled their love of travel in me and, as immigrants, emphasized how important travel is to see and appreciate different cultures.
Several years ago, I traveled with my grandparents to the Azores, islands off the coast of Portugal, where we visited several of the islands of the archipelago. While all the islands were beautiful and unique, my favorite was Sao Miguel, the island my grandparents were born and raised on before moving to the United States. It was an incredible opportunity to see and experience how my grandparents lived and how they experienced life.
My desire for travel, as well as the possibility to help others realise their love of traveling, led me to Audley. Now, I have the opportunity to share my experience and love of Spain and Portugal with other travelers.
Speak to Alex

Start planning your trip to Europe with Alex
Q&A with Alex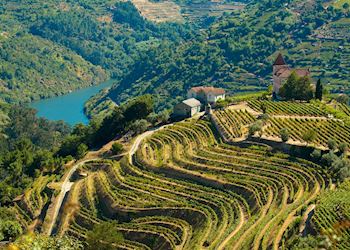 What's your most vivid travel moment?
I was on a river cruise of the Douro River in Portugal. The river sits in a valley and there are mountains on either side. From the front of the boat, I could see all the vineyards around me, and it was wonderful to see the ingenuity of the generations of families that have created the unique terraces surrounding the mountains — that produce their signature port wine. I loved seeing the mix of nature with the man-made terraces and how they still respected their surroundings, and the integrity of the mountains.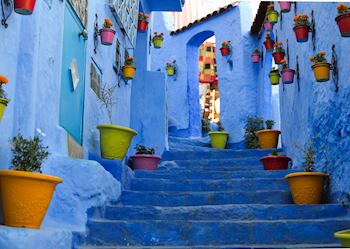 Where would you love to travel next?
Now that I've visited southern Spain, I would love to visit Morocco. The history of Morocco is very closely related to the history of southern Spain. I think it would be very interesting to see the similarities and differences in person.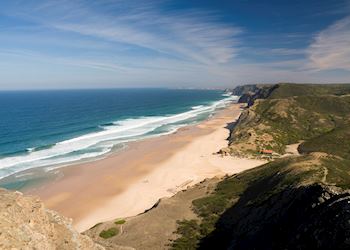 Your best piece of travel advice?
Travel is all about learning new cultures and gaining a new perspective about the world. So, my best piece of travel advice is to be curious, be observant, and be patient. I think it's important to take your time to observe your surroundings. On a costal walk on the cliffs of Lagos in Portugal, I took some time to look back to see where I came from. Taking in the clear blue water and the rock formations of the cliffs is an image I will never forget, and it's a view I never would have seen if I didn't take the time to be in the moment and connect with my surroundings.