I lived with a family in Norway for a month when I was younger which started my love for travel and learning about other cultures. I also lived with a family in Guatemala for a summer and loved buying warm pastries from the 'traveling saleswoman.' I've worked intermittently in the travel industry for more than 30 years, and I've had so many amazing experiences. A huge passion in my life is traveling and experiencing different cultures, and I want to share my passion and help others discover the world as well. One of my favorite quotes is: 'I haven't seen the world, but it's on my list!'
Speak to Amy

Start planning your trip to Europe with Amy
Q&A with Amy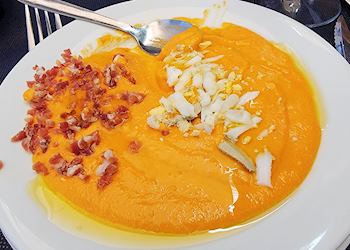 What's the best local dish you've tasted?
Salmorejo is my new top soup in Southern Spain. It's a seasonal vegetable soup sprinkled with bits of jamón and onion, so only available in the summer/fall in most places. There are many and varied tapas and pintxos that I've also tried recently. There were so many great ones, I cannot name just one.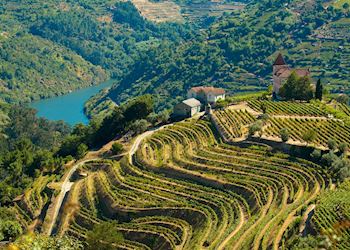 What's the one thing you always pack?
My number one item to pack is a facecloth or scrubby. Then, I make sure to pack several portable battery packs so I can remotely charge my phone/camera. I have one that is charged via solar energy. If I 've not purchased an international plan with my phone, I keep it in airplane mode until I can buy and install a SIM card.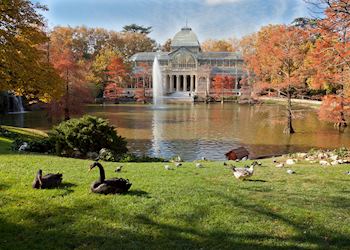 Which book, film or artwork captures Spain the most?
As a former Spanish teacher, I have worked through several textbooks. I taught geography and culture alongside the language. While recently journeying through Spain, I had the opportunity to see and experience in person many of the places pictured in those textbooks. I felt like I was dreaming, walking around Retiro Park in Madrid, or hiking over to St Michael's Cross in Montserrat.