As we explore the world, we have the power to change things around us, big and small. In return, travel begins to leave marks on us.
Growing up, I remember taking flights to Spain to visit family, and with each experience, I was impacted. I graduated with a BFA in Fine Art which was inspired by boat rides through the Mediterranean with my father, who painted ocean wildlife. I completed my sommelier certifications in the Napa Valley, which was inspired by my Spanish grandparents love of wine. I have eaten, cooked, and shared wine with international strangers because I was inspired by the late Anthony Bourdain.
Traveling, for me, is about the feeling of stepping into the unknown, like learning to order food in a country where I don't speak the language or exploring unfamiliar landscapes. Though intimidating at times, travel will often always change a person for the better.
Speak to Jay

Start planning your trip to Europe with Jay
617-223-4390
Q&A with Jay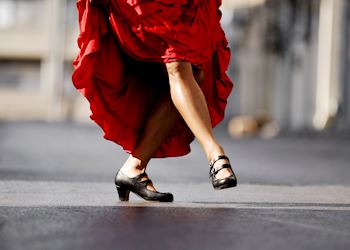 What's your most vivid travel moment?
One summer evening, as I was walking through Granada, I overheard some locals chatting about a flamenco show that would be taking place within a cave that night. Interested, I asked them for details and managed to snag a ticket for the small event. Guests were greeted with fresh sangria upon arrival and were motioned to take a seat. Above our heads hung copper pots and pans, with photographs of famous flamenco dancers lining the walls. Three dancers took to the stage, and with a strum of the guitar, the performers began to sing, their powerful melodies echoing off the cave walls. The dancers flowed between the crowd of people, making eye contact with some, lightly tapping the pots above their heads to add to the chorus of sounds, and almost always looking back to nod at the guitar player as if to say, "let's create music together".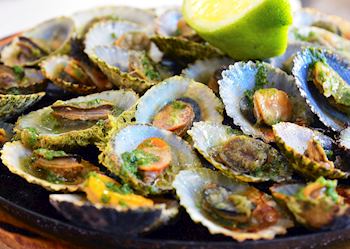 Which book, film or artwork captures Portugal the most?
I first read A Cooks Tour by Anthony Bourdain while at university, and it's partially one of the reasons why I was inspired to look further into Portuguese cuisine. Bourdain said that it was in Portugal that he "began to notice the things that were missing from the average American dining experience. In Portugal, people always ate together, in a family-like element". When I have visited Portugal with friends and family I've found this observation to be true. In Portugal, food isn't just food—It's an experience. Food is an opportunity to connect with others and socialize with those you love.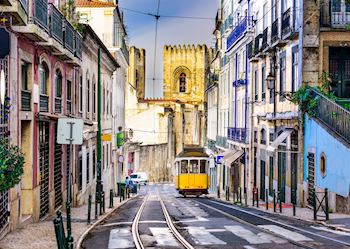 Your best piece of travel advice?
As a Portugal and Spain specialist, my tip involves the city of Lisbon. While the hilly municipality is very walkable and public transportation is everywhere, there is one thing I've learned when visiting: you cannot hail a taxi from the side of the road. Instead, you must either call the taxi company directly, find a designated taxi stop, or have your hotel hail a taxi for you. Uber is readily available in Lisbon, and so are tuktuks, electric scooters, and bikes for rent. I personally love cruising through colourful Lisbon via scooter and stopping to snack on pastel de nata.