Being raised in a multicultural home fostered a diverse and curious mindset. When I was in middle school, I visited relatives in Hyderabad, India and I remember feeling as though I'd visited an entirely different planet. Everything from the brightly colored saris to the way we ate without silverware was so different to my everyday life back in Oklahoma. This eye-opening experience made me want to learn about all different cultures.
After studying abroad as an undergraduate, and over the course of several trips, France taught me to not only to explore, but to savor what I find. I love that France has it all: mountains, beaches, bustling cities and countryside; but everywhere shares the value of relishing your experiences.
Thanks to Audley, I recently returned from a month-long research trip in France where I furthered my understanding and fell in love with this country even more. Now, I can't wait to share my love for this destination with my clients.
Speak to Jenny

Start planning your trip to France with Jenny
Q&A with Jenny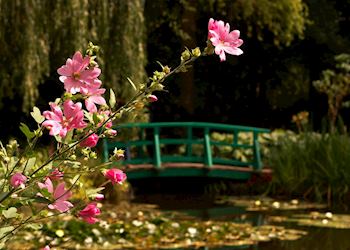 What's your most vivid travel moment?
On my most recent trip with Audley, I took a guided tour of Giverny, Monet's home and gardens. I've been to France many times before but was unsure if Giverny was worth seeing. I can't believe what I'd been missing. The home and gardens were breathtaking. Seeing such overwhelmingly beautiful fauna and flora is a moment I will truly never forget. I am eager to return every season, to see the different flowers that are in bloom and experience it all over again.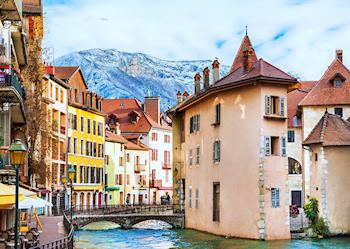 Where would you love to travel next?
I feel at peace in the mountains, so I would love to explore more of the Rhône-Alpes. Places like Annecy and Chamonix are on the top of my list. I've been able to spend a decent amount of time in the Swiss Alps (which I adore), and I'd love to compare the two.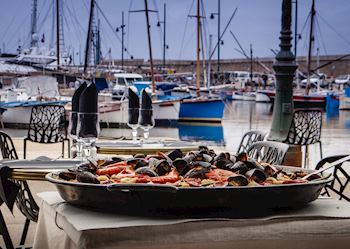 Your best piece of travel advice?
Allow plenty of time for meals in France. If you're wanting a quick bite, it may be better to grab a sandwich from a boulangerie than to sit down at a restaurant. At restaurants, you can expect the waiters to leave you alone for long periods of time so as not to interrupt your dining experience. The French like to truly taste their food, value company, and delve into meaningful conversation. There's nothing better than when you're in no rush, enjoying the sounds and people around you, and being part of the French food culture.