Ever since I was little, I've had big dreams of traveling and seeing the world. During my second year of college, I was able to study abroad in Madrid, Spain and absolutely fell in love with traveling and the unique experiences learning about different cultures gave me. Unfortunately, my time in Madrid was cut short due to Covid-19 but that sparked an even higher desire to travel and see the places that were on my ever-growing list.
Having an Italian mother, many of my traditions growing up were rooted in my grandparents' heritage, so traveling around Italy was a special experience for me. Italy has so much to offer from viewing the incredible artwork made by famous artists like Michelangelo to seeing how the ancient romans used to live — not to mention the most incredible pasta, cheese, and wine.
Being able to share my love for Italy and help others experience its beauty is a dream come true that I am thankful Audley allows me to do.
Speak to Michaela

Start planning your trip to Italy with Michaela
Q&A with Michaela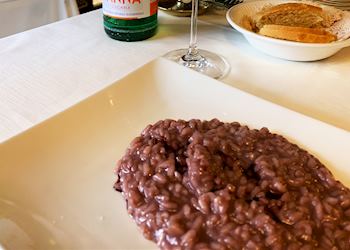 What's the best local dish you've tasted?
Amarone risotto is unique to Verona, and it's unlikely that you'll find it on menus outside this region. This beautifully purple, creamy rice dish is made using Amarone wine, a wine from the Valpolicella region of Veneto, just north of Verona. Although it's a simple dish with only a handful of ingredients, it's deliciously comforting and the perfect meal. I first tried it on a food tour in Verona, when I stopped at a family-owned restaurant located right next to 'Romeo's' house. Chef, Silvia Gioco prepared and explained how it's made, and I enjoyed it with homemade bread and a local white wine.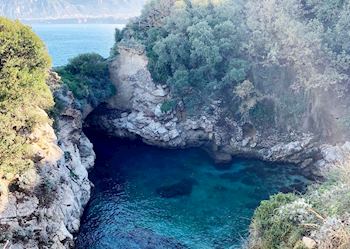 What's your most vivid travel moment?
My most vivid travel moment is swimming at Bagni Regina Giovanna in Sorrento. Although I was there in early December, the water was no colder than a New England beach in August. It's about a 30-40 minute scenic walk from downtown Sorrento and it includes ruins of a Roman villa. There are incredible views of the mountains and sea. You can climb down to a cove where you can swim, and people often take their kayaks. It's an experience I would highly recommend to anyone visiting Sorrento.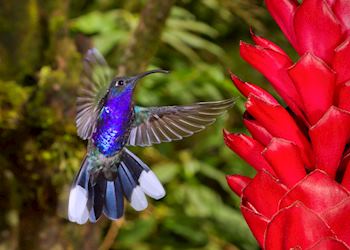 Where would you love to travel next?
I'd love to go to Costa Rica next. Outside of the US, I have only journeyed within Europe, so for my next trip I would love to go somewhere completely different. I love being out in nature and I think I would enjoy the adventure many people find in Costa Rica. Also, I'd love its warm weather and pretty beaches.