Learning to embrace my inner explorer started early. I spent three years living in Japan as a pre-teen with my family. It was a culture shock for sure but one I welcomed. I loved being able to go ice skating at the base of Mount Fuji, slurp homemade ramen noodles in bustling Tokyo, and explore the tranquil, graceful Buddhist temples that dotted Japan's countryside.
Those formative years cemented my love of exploring and were what first led me on my path toward designing a life around meaningful travel, which I have been doing for the past 25 plus years.
My love of Italy was immediate and although it's full of postcard places, like the hilltop towns and vineyar draped valleys of Tuscany, the breathtaking scenery of the Amalfi Coast, and the glittering shores of Lake Como — it's the promise of cultural and culinary immersion and adventure and discovery that keeps me going back year-after-year.
Speak to Michelle

Start planning your trip to Italy with Michelle
Q&A with Michelle
Best piece of travel advice?
I love taking privately guided tours, the guides always educate and brings the destination or subject I'm experiencing to life with stories and humor. So, it might come as a surprise to hear me say that when traveling always leave time to explore on your own. Some of your most treasured memories will come from the hidden gems and magic that awaits around each corner.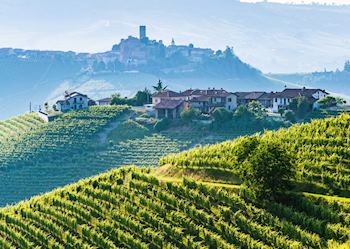 Where would you love to travel next?
Next on my bucket list? Italy, of course! I'd love to explore the Piedmont region to sip on Barbaresco/Barolo wines and experience the foods of this region. Think white truffle, dried fruits and nuts, homemade cheeses, amazing veal and fresh veggies. An Epicurean paradise.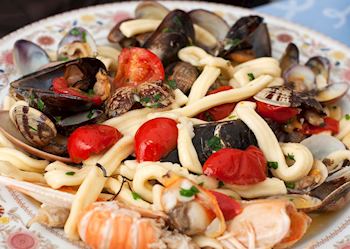 What's the best local dish you've tasted?
At the base of Mount Vesuvius the Forno family own and operate a farm/vineyard, growing their own grapes, vegetables and spices. Mrs Forno, our chef, made the best pasta dish I've eaten in Italy, so far. Sometimes, home-cooked meals made with fresh pasta, vegetables and spices beat the best highly rated restaurants, especially when the food is made with love and pride.