From David Attenborough's latest project to new flight schedules, we like to keep tabs on new influences in travel. Here, we've rounded up some of the trends tipped for 2018, inspired by our Hidden Beaches specialists. Try Mauritius for a beach stay with a cultural twist, look to the Seychelles for responsible wildlife encounters or island-hop across the Caribbean this year.
Easier travel: Seychelles new direct flights
From March 2018, British Airways will be flying direct from Heathrow to Seychelles International Airport. This twice-weekly flight avoids the usual detour via the Middle East, making this unspoiled palm-trimmed archipelago more accessible.
Once you've arrived, you could stay on Mahé, which has a wild, granite interior that rises up to the highest peak, Morne Seychellois. The smaller island of Praslin, with its boulder-framed stretches of sand, arguably has the best beaches.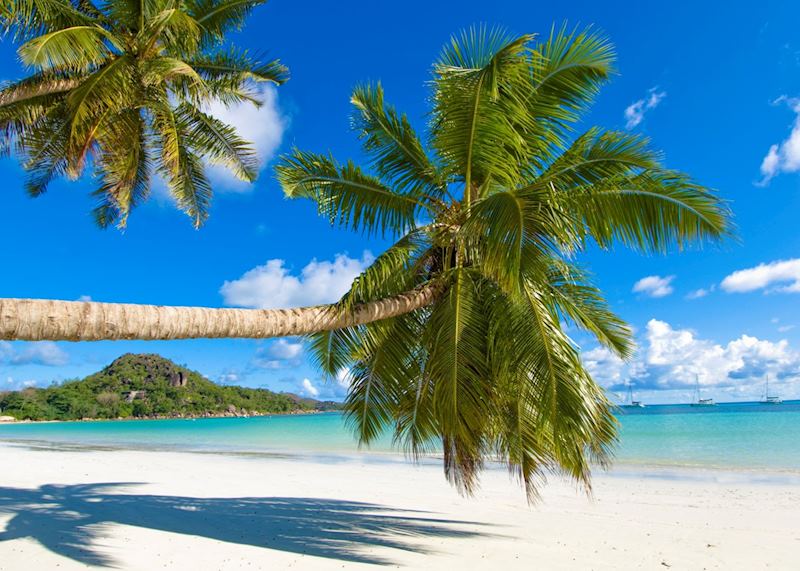 On the smaller-still La Digue you can cycle past creole houses without a car in sight. With a network of local ferries and light aircraft you can combine the islands for a smorgasbord of Seychellois experiences.
Here you won't find fast-food restaurants or sunlounger-laden beaches. Instead, you can walk along deserted ribbons of untouched power-soft sands that shelve gently into a sea so blue it is almost luminous. For desert-island exclusivity, you can add a stay on a private island. Tiny Bird Island is a low-key, eco-retreat where you'll stay alongside giant tortoises and sooty terns, while on Denis Private Island you can relax in your own beachside cottage.
Cultural experiences by the beach: Mauritius
On the 12th March 2018, the shores of Mauritius will pulse with sega beats as communities gather to celebrate 50 years of independence. This golden anniversary has shone attention on the island's history, which is a complex tussle of colonial intervention — the Dutch, French and British all fought for tenure. Mauritius may draw visitors with talcum-soft palm-trimmed beaches, but inland you'll find French country estates, tea plantations, Hindu temples and carefully curated museums.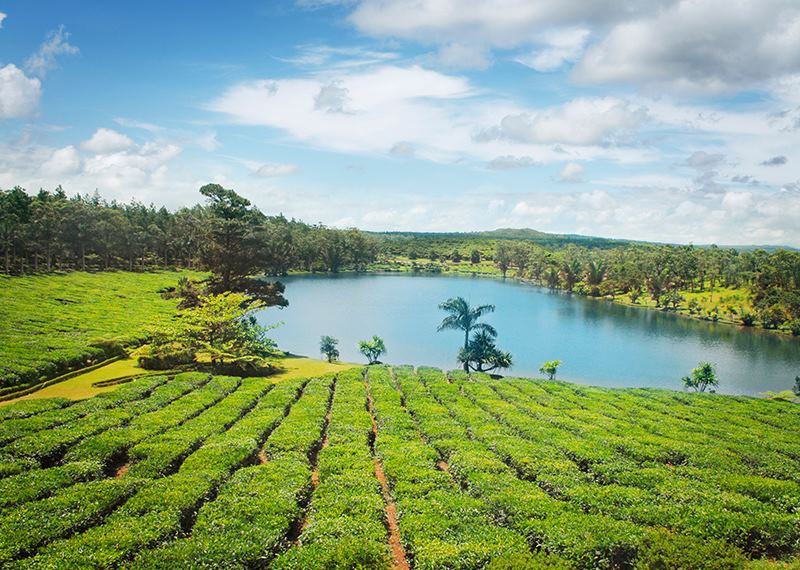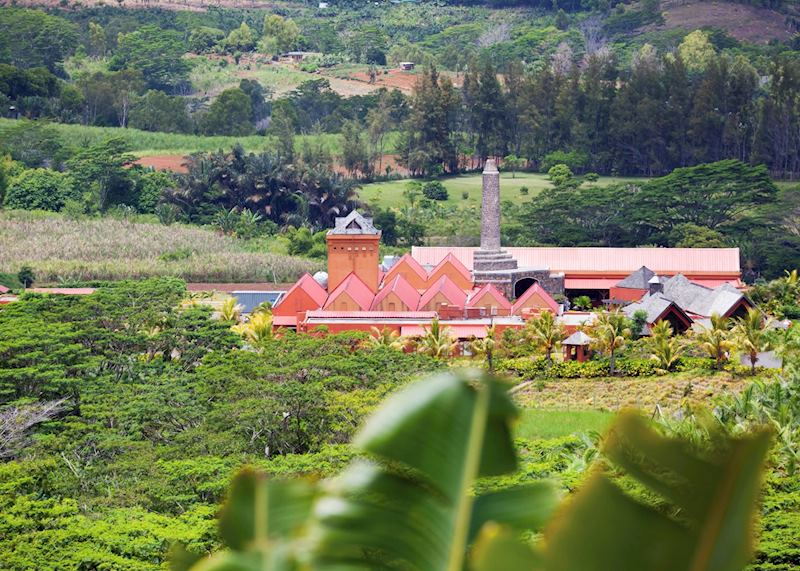 This smattering of sites gives you the opportunity to combine time on the beach with more cultural exploration — and as the island is roughly the size of London, there's not much travel involved. You can hire a car or take a local driver who can navigate the more scenic backroads. If you miss March's festivities, more events to celebrate the anniversary are due to be announced through 2018, and there are plenty of other experiences to investigate.
The tree-lined avenue of Château de Labourdonnais wouldn't look out of place in America's Deep South. At this restored 18th-century plantation you can sample rum from the distillery or take a guided tour of the gardens and vanilla greenhouses. At Bois Cheri Tea Factory you can taste the tea as you overlook the fields and visit a small museum to admire 19th-century equipment brought over by the East India Company.
The boom in sugar production created a need for more labourers, many of whom were shipped over from India. This created a multicultural blend of Creole, French and Indian ethnicities, which you can see by visiting the pastel-pink Hindu temple at Grand Bassin Lake or the Saint James Cathedral in Port Louis. The cathedral was so popular with the community that another wing had to be built.
The Blue Planet effect: French Polynesia and the Maldives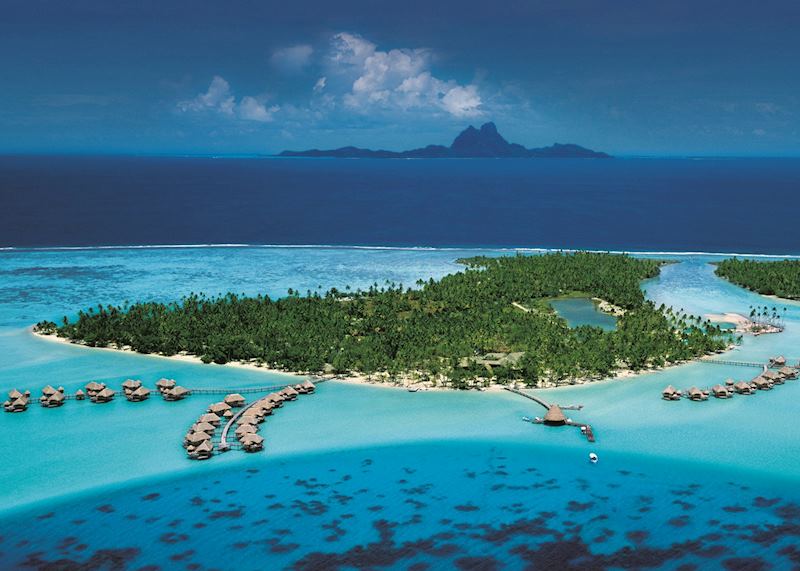 The dulcet tones of David Attenborough have taken viewers to undersea prairies, plunging chasms and volcanic hotspots that unexpectedly bloom with extraordinary life. This has inspired many to pursue trips with a marine-life focus so that they can experience first-hand a luminescent cuttlefish or ingenious octopus.
While we can't take you down into the utter darkness of a transatlantic abyss, there are plenty of easier-to-reach alternatives. Between the islands of Taha'a and Raiatea in French Polynesia, a sprawling underwater garden lies in a shallow channel. Snorkellers can ride the gentle current above the seabed, swimming between towering clumps of aptly-named massive coral and fans of fire coral.
Stay at Le Taha'a Island Resort and Spa which lies on a nearby motu, and you can visit with a guide who can help you navigate the coral. There are so many shoals that it can be difficult to focus, but the beady-eyed may spot a black-lip pearl oyster or the exploratory tentacles of a common reef octopus. You're also likely to swim alongside stingrays and turtles who drift along the current.
If you'd like the ease of walking from your beach-side bungalow, and swimming straight to your resort's house reef, try the Maldives. Not every island has a house reef — Baros, on the North Male Atoll, is one we regularly recommend. This intimate island is surrounded by a sweeping curve of coral that sits in a placid, almost luminous blue lagoon.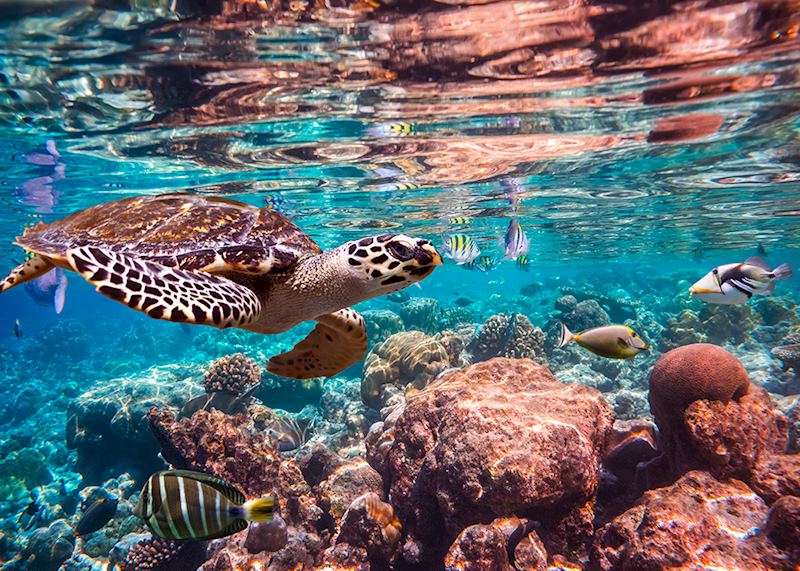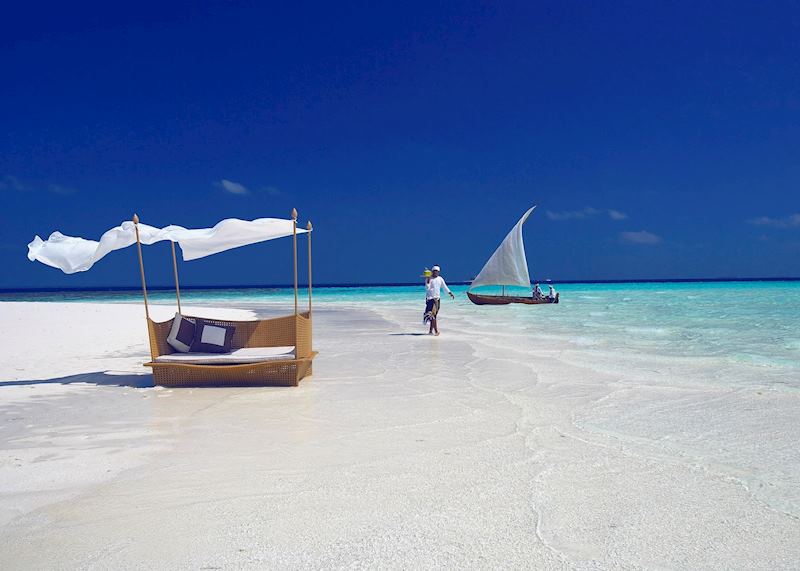 Hawksbill turtles, reef sharks and manta rays are common — the resort's marine staff can recognise the regular hawksbill turtles by the patterns on their face. This list of smaller reef fish is long, but the most flamboyant include shoals of striped angelfish and multi-hued clownfish.
Multi-destination trips: The Caribbean
We've noticed a growing appetite for trips that include an element of going beyond the beach and cover two or more destinations. As an answer, many properties offer additional activities, are within reach of cultural sites or combine well with other destinations.
For a multi-destination beach holiday, try island-hopping in the Caribbean. The region is a mosaic of identities, from Antiguan folk songs to Barbados' mellow reggae beats, pastel-painted creole houses overlooked by colonial fortresses and oil-drum beach barbecues alongside à la carte dining. With a network of flights it's easy to flit between islands. Or, for complete flexibility, travel on a crewed private yacht.
Saint Kitts and Nevis, birthplace of Alexander Hamilton, is peppered with remnants of European colonial development. You can stay in Montpelier Plantation, a refurbished sugar estate surrounded by tamarind trees, under the shadow of the Nevis caldera. A short flight away are the long swathes of blonde beach that surround Antigua. Stay at The Inn at English Harbour and you're close to Nelson's Dockyard's fine-dining restaurants and bars.
The more active could hike the forested flanks of the Saint Lucia's Pitons before flying across to Grenada to walk along its peaceful beaches. Sleepy Bequia, one of the region's most undeveloped islands, makes a welcome contrast to Barbados, where you can experience the carnival atmosphere of a Friday-night fish fry and afternoons whiled away at a beachside rum stall.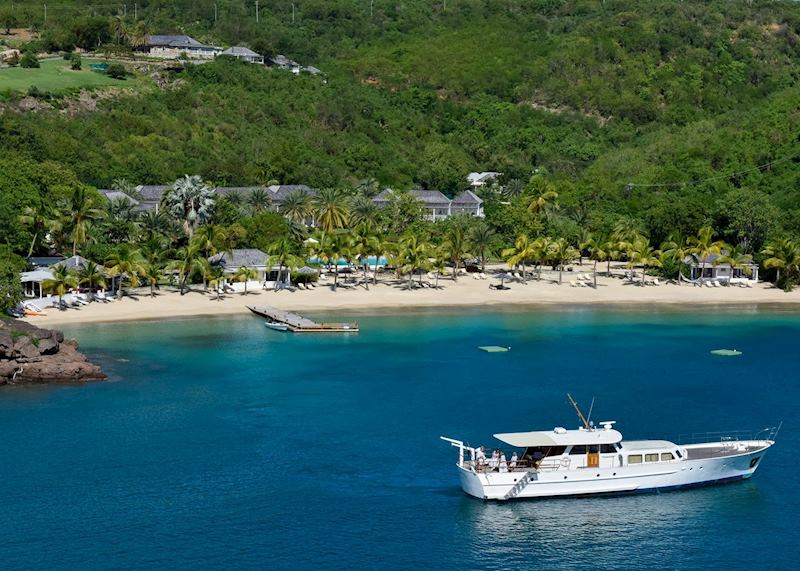 Connecting with wildlife responsibly: Malaysia and the Seychelles
Over the past few years we've been excited to watch the growing demand for responsible travel, particularly in regards to wildlife. Hotels have begun to meet these requirements by pledging to look after their environment, run informative talks and offer excursions that allow you to connect with wildlife in a way that aids, rather than hampers, conservation.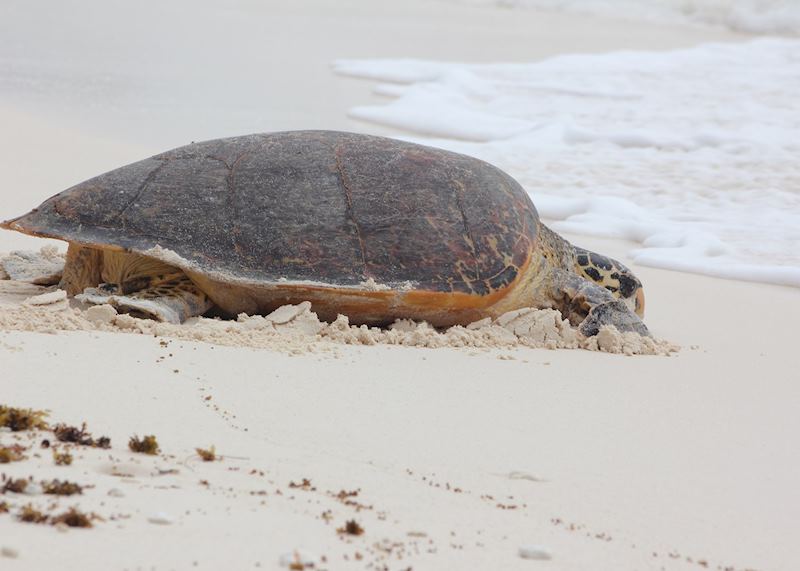 While there are up-and-coming projects and experiences to keep an eye on, some of best have been slowly and carefully developed. Irshad Mobarak has been the resident naturalist at The Datai on the north coast of Langkawi for more than 20 years. His daily nature walks are enriched by his scientific expeditions and studies into the surrounding area, education programmes within the local community and his book on Langkawi's wildlife.
Over in the Seychelles, Constance Ephelia has employed a Turtle Manager who monitors the activities of endangered hawksbill and green turtles who return to the beach each year to lay their eggs. Over the years this has become so successful that you can often see gravid females emerging from the ocean even in daylight to dig their nests. Visit between October to February and you might see turtles waddling up to lay their eggs and in March and April, you'll catch the hatchlings toddling their way back to the ocean.
Start planning your beach experience
Antigua and Saint Kitts and Nevis
Start thinking about your experience. These itineraries are simply suggestions for how you could enjoy some of the same experiences as our specialists. They're just for inspiration, because your trip will be created around your particular tastes.