Do you dream of a remote island paradise where you can relax and unwind? We have pulled together a selection of our favorite island escapes, where you can enjoy seclusion and peace. There's even a couple of exclusive options for that true 'Robinson Crusoe' experience...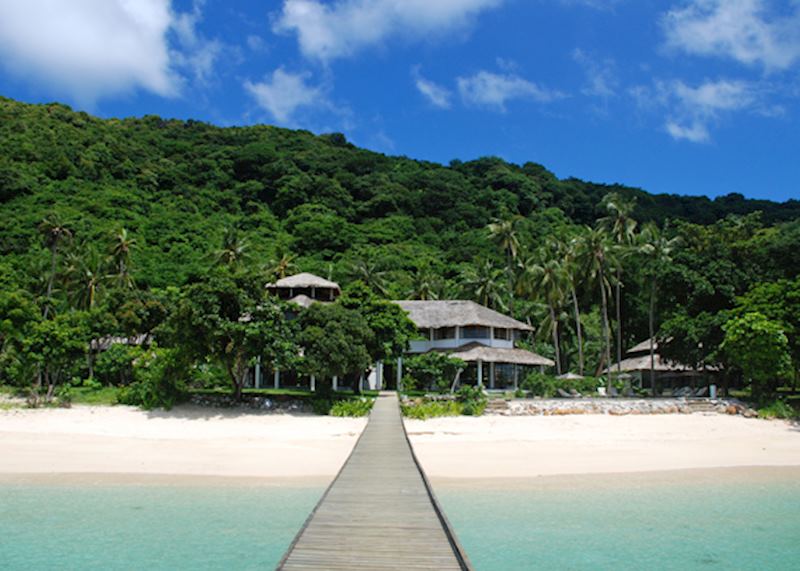 Ariara, the Philippines
160 miles southwest of Manila in the Philippines lies Ariara Island. The ultimate off the beaten track destination in an untouched corner of the Far East, this island can be hired out exclusively. With dedicated staff on hand to tend to your every need, you can eat when you want, sleep when you want, take to the water or simply relax on the beach, the island is yours to treat as your own.
The Ariara is an exclusive accommodation option on the island for those seeking the ultimate in luxury. Designed in a contemporary style, all rooms are situated along the main beach and have fabulous uninterrupted views out to sea. Facilities include the use of the KJ, a 100 ft trimaran which has at its disposal a 33 ft speedboat, two high power jet-skis, a RIB, kayaks, windsurfers, water skis, wake boards, fishing and snorkeling equipment.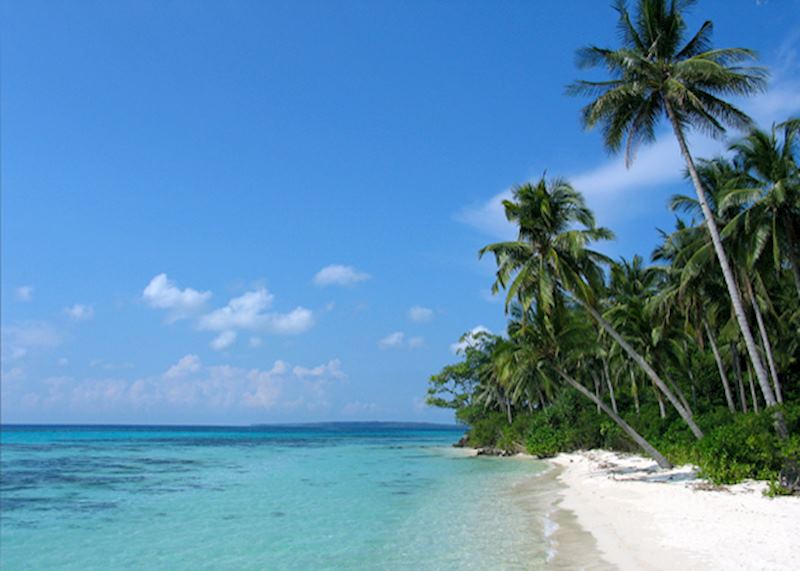 Kura Kura Resort, Indonesia
A tropical paradise in Indonesia, Kura Kura is ideal for those looking for a real island getaway. For the ultimate in privacy the resort also offers guests an exclusive overnight stay on the neighboring island of Krakal.
This extension from Kura Kura Resort (at an additional cost) is offered for one night although additional nights could be arranged if desired. This is a real Robinson Crusoe experience; the unspoiled nature of the location means no electricity or kitchen facilities, petrol lamps (torches, candles and so on), and a delicious picnic hamper with your choice of our specially prepared food for an overnight stay.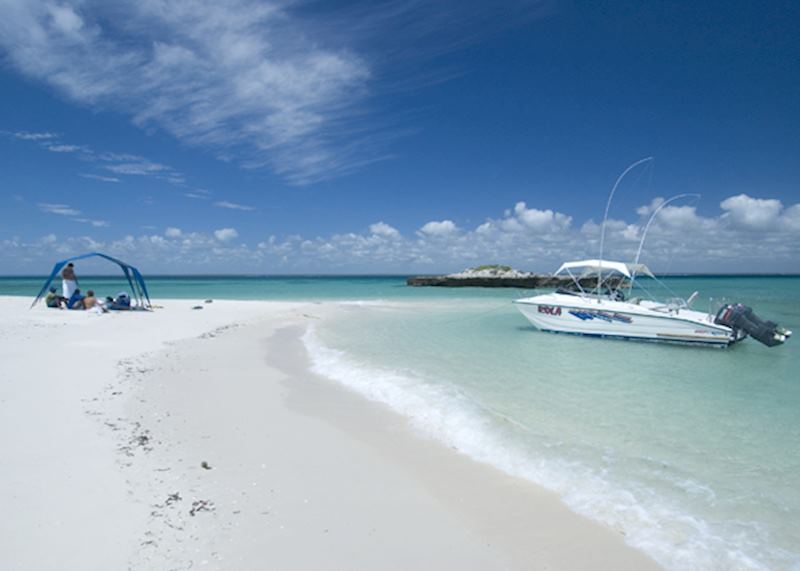 Pansy Island, Bazaruto archipelago, Mozambique
For the ultimate in privacy and seclusion, take a trip to Pansy Island in Mozambique. This tiny island offers white sand dunes where you can bathe in the bath-water warm seas and collect the pansy shells which sparkle among the sands with no one else around.
Here you can enjoy a large picnic lunch of fresh seafood and wine, snorkel in the crystal clear waters, or simply lay back and relax to the sound of the local wildlife.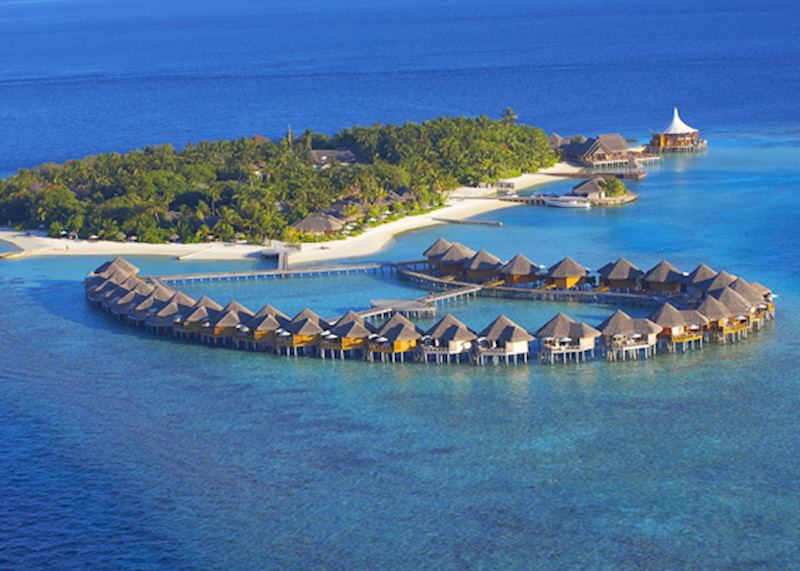 Baros, the Maldives
Fifteen minutes west of Baros in the Maldives lies one of the resort's peaceful sandbanks. Here, you can enjoy a private dining experience, the ultimate in luxury and romance!
Watch the equatorial sun rising as you indulge in a picnic breakfast of fresh fruit, cold cuts of meat, pastries and yogurt, or really push the boat out with a three-course dinner and champagne.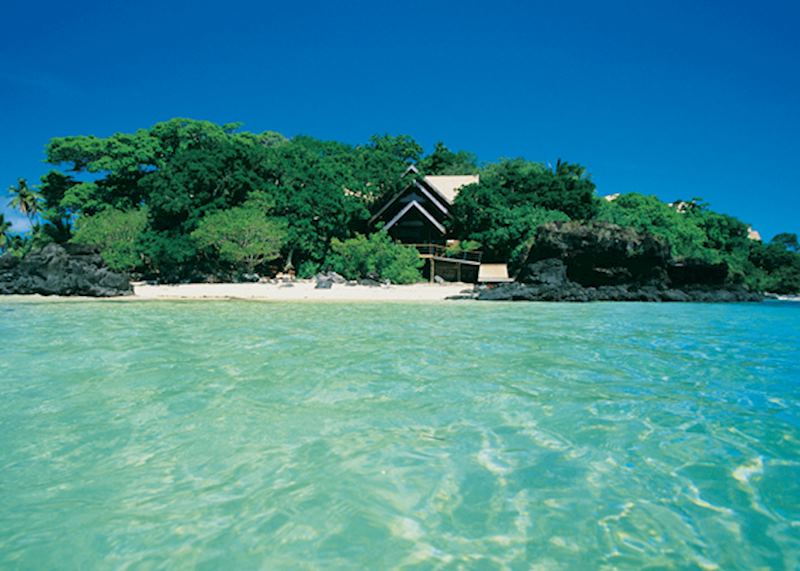 Royal Davui, Fiji
Royal Davui is a luxury island escape situated on a lush, eight acre island paradise, just off Viti Levu's Coral Coast and surrounded by a barrier reef, with several secluded white sand beaches. Sixteen luxury villas featuring a blend of Fijian and Pacific architecture, modern Pacific décor and thatched roofs, are spread out around the island to ensure you enjoy the solitude of a desert island in total luxury and comfort.
Each Villa consists of two buildings connected with a covered foyer, which are staggered for maximum views overlooking the beautiful Beqa Lagoon, while preserving guest privacy. Each villa also comes with two verandas separated by a private plunge pool. This is a perfect place to relax in total luxury and comfort with warm and friendly Fijian staff and fine dining.
Lizard Island, Australia
Captain Cook climbed to the summit of the island's peak while seeking a way through the reefs that sought to confound him. Now Lizard Island is without question, one of Australia's premier resorts and its relaxed, exclusive style attracts people from around the world.
You have a wealth of stunning white sand beaches from which you can enjoy many water sports, and the luxurious, air-conditioned accommodation is set in verdant gardens just back from the beach. The Anchor Bay suites are spread around the crescent shape bay with captivating sea views and their own private pathways to the beach. The Sunset Point villas are set in ridge top positions with panoramic views and access to several beaches, offering a very private accommodation option.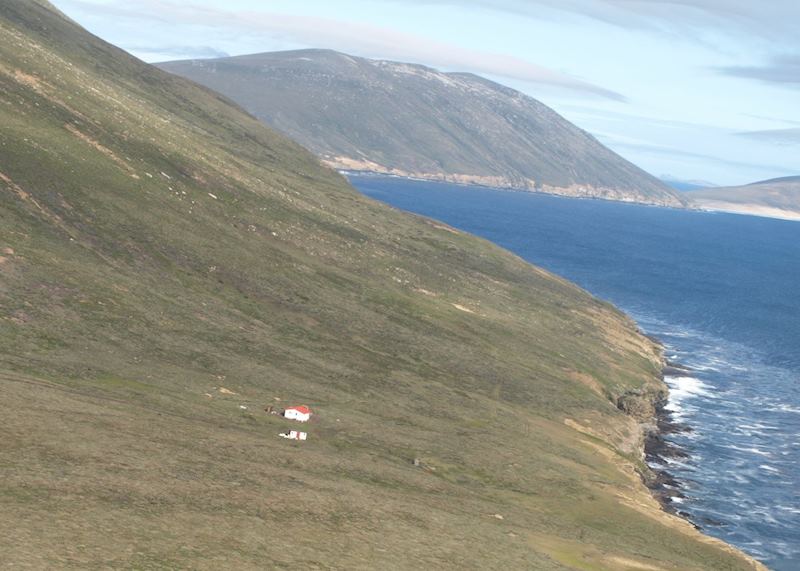 Rookery Lodge, Saunders Island, the Falkland Islands
Perhaps not your typical desert island, Rookery Lodge on Saunders Island in the Falklands is one of only two small settlements on this desolate landmass, where wildlife can be seen in abundance.
If wildlife is the main reason for you visiting this area of the world then ensure you spend a night or two in this isolated hideaway, where the natural world takes center stage. Saunders Island is home to King, Rockhopper and Magellanic penguins, as well as albatross, dolphins and sea lions.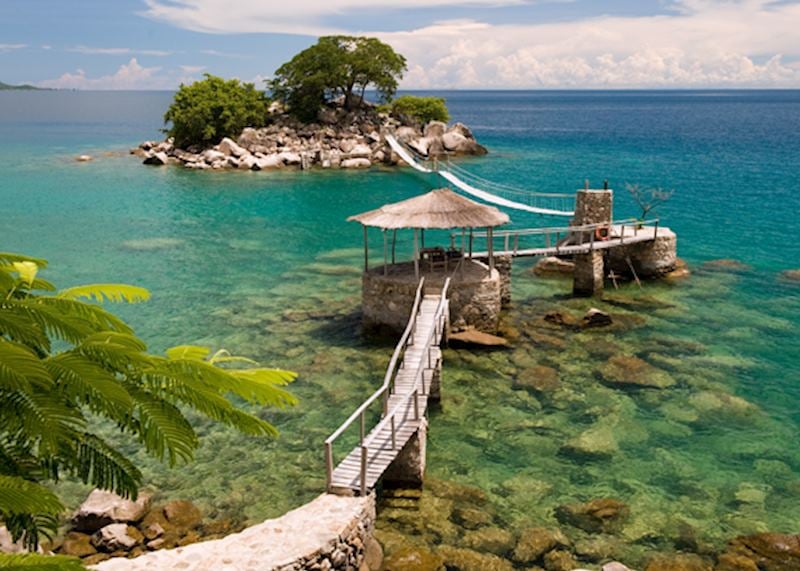 Honeymoon suite, Kaya Mawa, Malawi
Honeymooners visiting Kaya Mawa are in for a real treat, as the honeymoon suite sits on its very own island in the beautiful waters of Lake Malawi!
Take in the stunning views from your very own hot tub, or relax by the log fire, whatever you decide to do there is a real feeling of peace and tranquility here — you even have your own deck and ladder that leads down to the lake, so why not take a dip?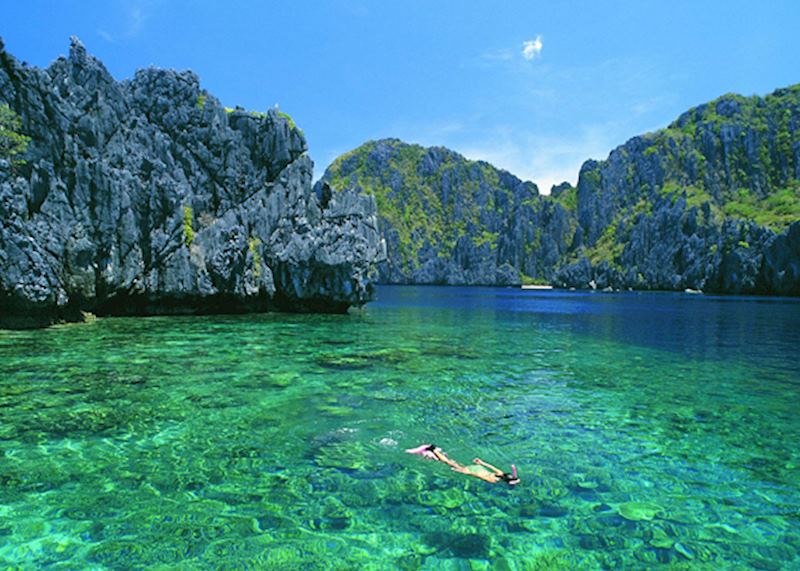 El Nido, the Philippines
The stunning sheer limestone cliffs and islands that rise out of the sea in cathedral like structures make the El Nido area one of the most picturesque and iconic places in the Philippines.
Made up of hundreds of islands with only a few inhabited, there are plenty of places to get away from it all, including other human beings, for the day. So pack a picnic and head out into the crystal clear coves, to discover a beach all to yourself.