Zac, India, Nepal and Bhutan Specialist
Zac grew up in Rockport, MA. Always animated and eager to create, Zac became immediately drawn to the arts throughout his time at school. His passion for music grew and his creative spirit and sense of adventure developed into a love for theatre.
A graduate of Florida State University, Zac's passion brought him to the UK to attend the London Academy of Music and Dramatic Art, completing his masters in classical acting. As his work progressed, Zac took to London's proximity to other European countries and his love for travel quickly flourished. Over the coming years, it quickly became apparent that his fascination for other cultures and ways of life were his passion, and he found a way to put that too good use at Audley.
Zac's interest in the Indian Subcontinent grew from a simple home cooked Indian meal at a friend's home in London to an exciting career as a country specialist for India, Nepal, and Bhutan. From the beautiful chaos of the streets of Varanasi to the humble nature of the people of Bhutan, Zac's excitement for the region is apparent to anyone who asks!
Speak to Zac

Start planning your trip to India & the Himalaya with Zac by calling 1-855-787-5698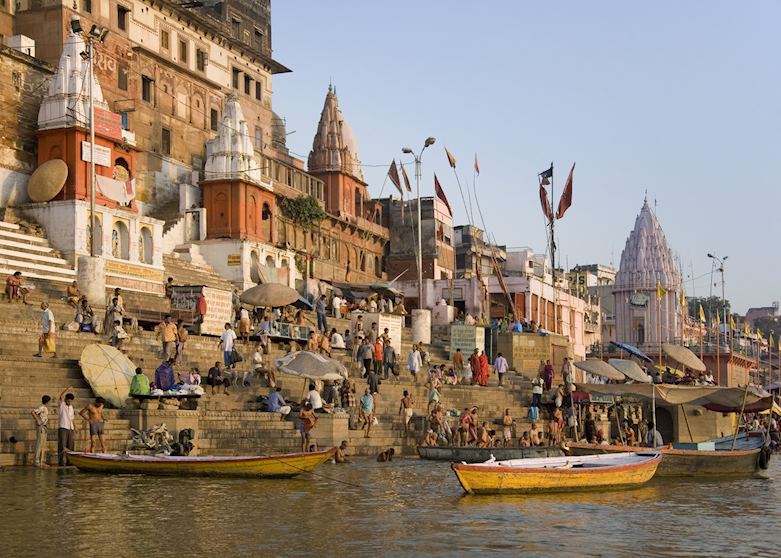 India
Located on the banks of the holy River Ganges, Varanasi is an incredible spectacle of Hindu culture. A stroll through the maze of streets along the ghats introduces visitors to a wide range of sights, smells and color as people touch their hearts in recognition with a smiling "namaste." I absolutely loved the sunrise boat ride along the river, where pilgrims bathed and funeral cremations filled the horizon across the ghats in the amber morning light. Varanasi is such a visceral city which beautifully captures the essence of the people of India.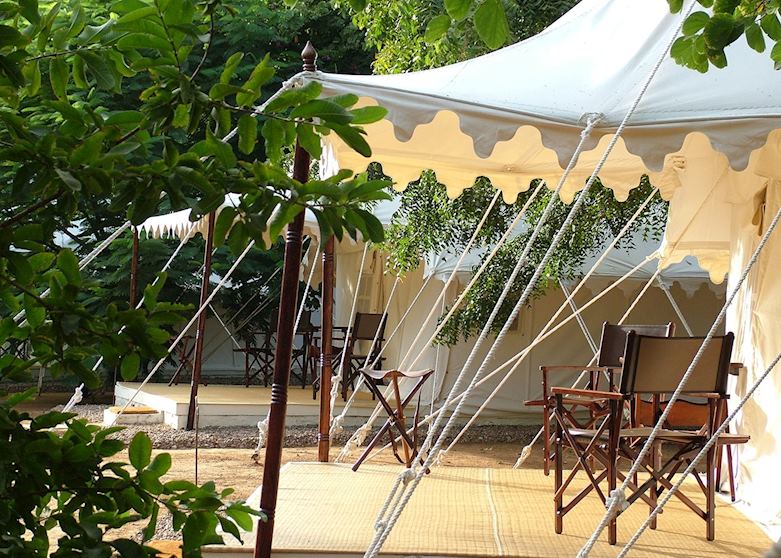 India
A luxurious tented property on the outskirts of Ranthambore National Park, Sher Bagh is by far one of the best places to base your time in the area. When I checked in I was greeted by a friendly staff member who brought me to my tented room, which consisted of a large king-sized bed, a private en-suite tented washroom, and wildlife portraits adorning the canvas walls amongst characteristic wood furnishings. All meals were included and amazing dinners were lit by hundreds of small candles as guests sat by the campfire and reflected on their morning and afternoon safaris. It's a lovely property and would definitely be a highlight of any trip to the famous park!
I'll never forget when…
I had the amazing opportunity to hike to Tigers Nest Monastery whilst I was visiting Bhutan, and it was an unforgettable experience. As I steadily hiked up the beaten path, serene landscapes of roaming hills filled my vision as the fog laid low under their majestic peaks. Around the final bend I had the chance to snap a few photos in complete solidarity of the beautiful monastery clinging to the cliffside. The most photographed and impressive building of Bhutan, it was an experience I'll never forget!