Although from Boston, I've been lucky enough to spend a lot of my life exploring elsewhere too. As a child I spent three years living in London and while there, my family took me on trips all over the world. I was eight when I took my first trips to Japan and Australia with my family and even at that young age, I had gained an appreciation of different cultures.
Fast forward 10 years and I moved to Sydney, Australia, for university, and from there I was able to travel extensively throughout Australia and Japan on my own. The highlights in each place are awe-inspiring, but I found that exploring off the beaten path can provide a much greater experience. Whether it be hiking through the Japanese Alps or exploring small towns on the Australian coast, I am eager to share these incredible destinations with aspiring travellers. Audley allows me to share my love of travel, and I look forward to helping design your very own tailor-made trip.
Speak to Carter

Start planning your tailor-made trip with Carter
Q&A with Carter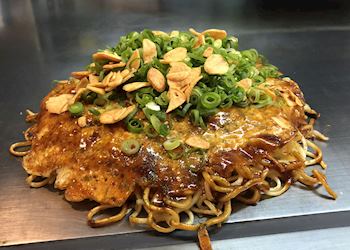 What's the best local dish you've tasted?
Okonomiyaki translates as 'whatever you like, cooked' and these Japanese pancakes are a staple street food. The dish can vary widely from place to place or upon your choice of ingredients, but generally includes grilled beef, pork or seafood mixed with vegetables. I tend to go with pork mixed with soba noodles, cheese, egg and green onion all grilled together into a pancake shape. The best part of the whole dish though, might be the Japanese mayo and the okonomiyaki sauce that you put on top. Don't miss the chance to try it.
What's the one thing you always pack?
My pocket-size phrasebook. The back half of the book translates food items, so it makes going to a restaurant really simple. Plus, if you put in the effort to try a sentence or two in Japanese, people really appreciate it. A phrasebook is also a big help in remote areas where English isn't widely spoken.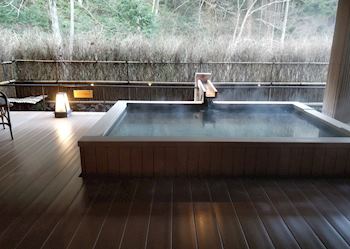 What's your most vivid travel moment?
I was in Kinosaki Onsen, a Japanese town known for its hot springs, and joined the nightly procession of visitors that wanders along the canal to the public baths. It was about 8.30 pm and everyone had emerged from their accommodation. The clip-clop of wooden geta sandals filled the air, and everyone wore yukata, a cotton robe. It was quite magical. The canal is flanked by two narrow, lantern-lit streets lined with cafés, restaurants and arcades, all now full of people either on their way to the public baths or having just enjoyed the onsen. It felt like the whole town had burst into life.