I have been a regular visitor to Latin America since high school when I took a trip to Mexico and fell in love with being in a foreign country. My interest in cultural nuances and language differences between countries led me to complete a Spanish degree from SUNY Geneseo, studying in Costa Rica and working as an intern in Buenos Aires.
After college I moved to Chile and lived for four years in Santiago working as an English teacher, and later spent eight months as a caretaker on a sheep ranch in Patagonia. I have always had a passion for helping people travel to South America, so working for Audley was a natural transition.
I recently returned from a trip to Argentina and Chile where I explored the vibrant cultures of Buenos Aires and Santiago, tasted famous wines, stood in awe of the Perito Moreno Glacier, and saw the astounding Iguazú Falls.
Speak to Emma

Start planning your trip to South America with Emma by calling
1-855-201-7559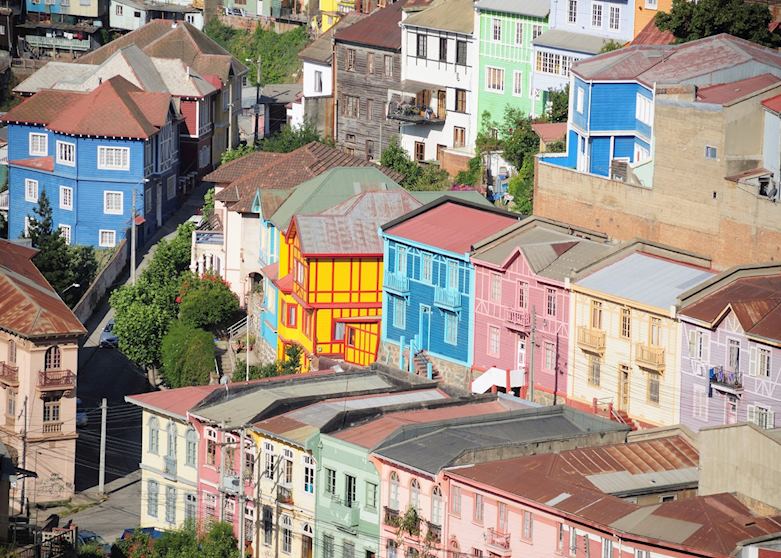 Chile
The vividly-painted, laid-back Chilean port city of Valparaíso was once an important stop for ships sailing between the Atlantic and the Pacific but fell into decline with the construction of the Panama Canal. Today, it is a UNESCO World Heritage Site experiencing a cultural, architectural, artistic and economic resurgence. It is one of the best cities in the world to see street art and its many stairways and restored funiculars offer far-reaching views of the city's cascading streets and the glittering ocean beyond. Valparaíso is a place that grips the imagination and provided inspiration for one of Chile's most renowned poets, Pablo Neruda.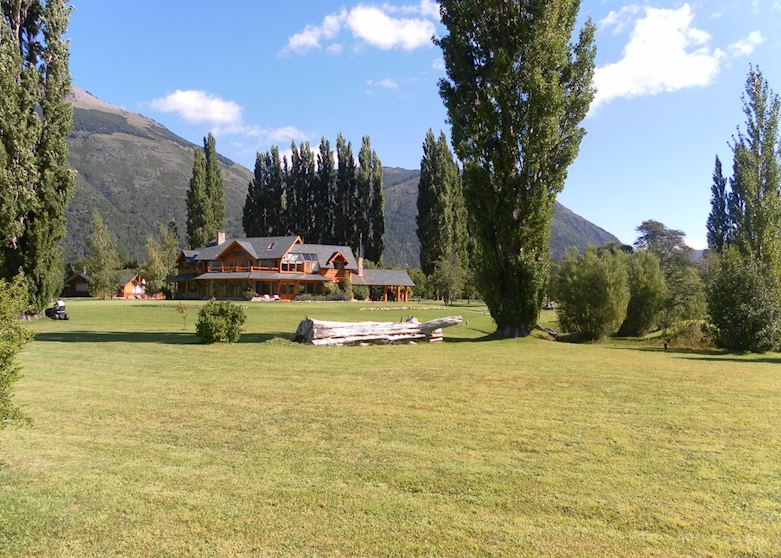 Argentina
In the native Mapuche language, Peuma Hue means 'Place of Dreams' and this estancia and ecolodge 30 minutes from Bariloche, Argentina, lives up to its name. The lodge is set on a large Patagonian estate by Lake Gutierrez and is surrounded by dramatic scenery. You can simply sit and soak up the views, go horse riding, hiking, swimming or kayaking, take a nature walk or try polo lessons or skiing. Meals are made from ingredients grown in the lodge's organic garden and greenhouse, and the staff are extremely helpful and attentive. I left feeling more relaxed, more aware, more grateful and with memories that will last a lifetime.
I'll never forget when…
Stepping out of the car along the Ruta del Vino from Salta to Cafayate in Argentina, the cold, fresh mountain air was the initial thing I felt. I walked along the road the gravel crunching under my boots, mountains towering over me and valleys rolling out in front of me to reveal tiny towns with simple chapels, smoke rising languidly from chimneys and neat fences guarding sheep and cattle. It was enthralling. As the light changed the Andes transformed revealing new pockets and grooves etched into the mountainsides. Every time I return I feel humbled all over again by the immensity and timelessness of this landscape.