Katie, Peru and Belize Specialist
Katie grew up with a passion for travel. At the age of 13, she traveled alone on horseback across Ireland. This sparked her travel bug - and it's been insatiable ever since. From family vacations to traveling with volunteer groups throughout Central and South America, Katie has made travel a priority in her life, and continues to find it a huge source of passion and growth.
Latin America's been etched into her heart since her time as a volunteer, working with indigenous villages in Panama. Some of her favorite memories from the region include swimming alongside loggerhead turtles in the Caribbean Sea, exploring the ancient ruins of the Mayan civilization in Guatemala and Mexico, rising before the sun to go birding in Belize, and hiking part of the Inca Trail to Machu Picchu. Always eager to share her passion for Latin America, Katie joined Audley specializing in Belize and Peru.
Speak to Katie

Start planning your tailor-made trip with Katie by calling 1-855-773-6612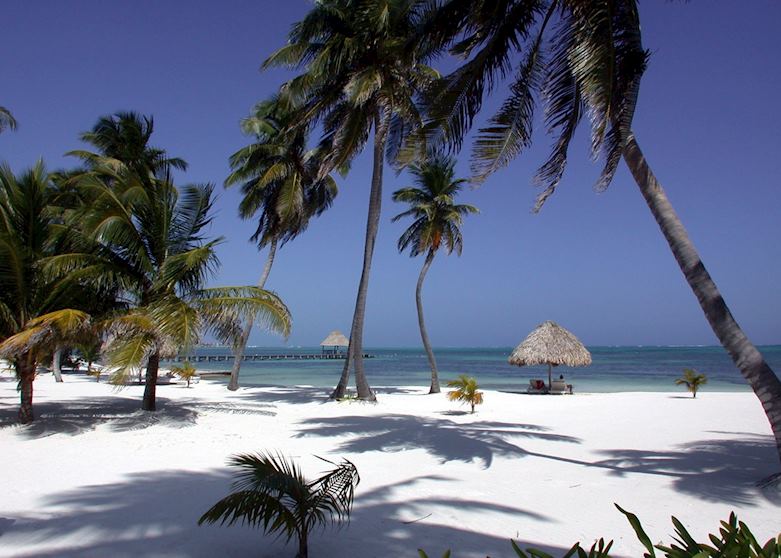 Belize
For beach lovers like me, nothing compares to the tropical island of Ambergris Caye in Belize! The lively town, friendly locals, and abundant marine life are just a few of my favorite things. I'll never forget seeing the aquatic world that lurks just below the clear Caribbean water for the first time, where I saw barracuda, rainbow fish, turtles, nurse sharks, lion fish, green eels, and many more amazing animals in the wild.
Belize
Belcampo is my favorite hotel in Belize. Nestled up on a hill next to the Rio Grande River, this accommodation offers breathtaking views of the river and jungle in luxury rooms. I highly recommend splurging for the hilltop suites, only accessible by stairs - or your own private tram! These suites boast private infinity pools, an outdoor bar area, and chance to see monkeys hanging outside your room. All room types here also feature plush beds, spa-style bathrooms and unbeatable rainforest views. I value Belcampo's focus on sustainable food production and agritourism. A fun way to spend a low-key day there is to sip on cocktails and chow down on delicious food plucked fresh that day from the on-site organic farm.
I'll never forget when…
My favorite activity in South America was the rigorous KM 104 hike to arrive to Machu Picchu. This hike is the last portion of the famous Inca Trail. After waking up in the wee hours of the morning, we took a train to the trail-head. The first part of the trek is a challenging climb in altitude which can get the blood circulating. Once up at the ridgeline, the hike seems to skate along the edges going from mountain to mountain, following the original Inca trails. I've never seen such stunning mountain views or felt more accomplished than when I arrived through the Sun Gate and looked down across Machu Picchu. The trail also features several smaller Inca ruins along the way that enrich the entire Inca story and give you a well-rounded view of their life at the time.