An adventure cruise in Canada offers some truly wonderful cruising opportunities on a wide variety of ships.
Our preference leans towards expedition cruising on small and medium cruise boats because this offers a more personal and experience-focused trip. On the smaller vessels the on-board wildlife, geology and photography experts are more approachable and inflatable zodiac landing craft make it easy to explore on land. You can expect to see an abundance of wildlife such as bears, whales and birds as well as some truly grand scenery.
Whether you wish to cruise the Atlantic coast's Maritime Provinces, the Pacific coast of British Columbia or stray well within the Arctic Circle, we can help choose the vessel most appropriate for your Canada cruise.
Cruise ideas in Canada
Start planning your trip to Canada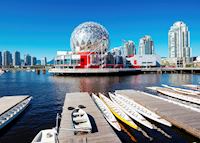 Explore the highlights of western Canada including Vancouver Island, the wilderness of northern B.C. and the Rocky Mountains.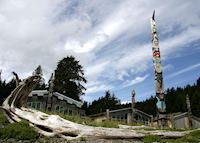 Explore the culture, wildlife and spectacular landscapes of Haida Gwaii by yacht for a week, whilst also taking in the vibrant city of Vancouver.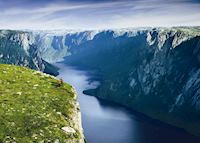 Explore the main highlights of Newfoundland, including Gros Morne National Park, L'Anse aux Meadows and St Pierre, admiring beautiful panoramas as you circumnavigate this vast island.
---