Since the young age of 10 when I would often watch the much renowned 'Studio Ghibli' movies with my parents, I developed a strong affiliation with Japanese films. Soon, this tiny influence along with a passion and thirst for understanding cultures different to my own led me down the path of a Japanese language BA at the University of Leeds, which only rocketed my passion for the land of the rising sun.
Having lived there for a year in the much famed city of beef, Kobe, my days were often spent revelling in the sunny streets, enjoying ice cold matcha lattes and exploring relatively unexplored temple grounds in the heights of the Nunobiki falls.
Upon coming back to the UK I realised my absolute adoration I have for the country and its amazing people and now want to share everything this tradition steeped archipelago has to offer.
Speak to Jenson

Start planning your trip to Japan with Jenson
01993 838 200
Q&A with Jenson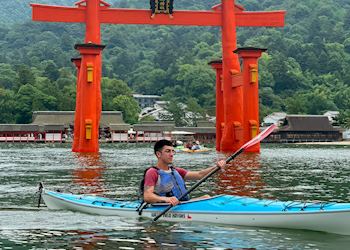 What's your most vivid travel moment?
When you are in the middle of the Bay of Hiroshima in a kayak for the first time in your life, heading towards Miyajima island, you truly understand the overwhelming force and beauty of nature. Looking out across the endless sea with nothing but a speck of land in the distance and the world renowned floating Itsukushima Shrine ahead, I knew my target and was reminded of the significance of this experience. Kayaking through this over 1,000 year old shrine was an awe striking experience, years of history hanging above my head as you are greeted by the supportive locals applauding your arrival on shore. The journey back was also amazing, witnessing both a dolphin and a stingray jump out of the water in front of me. Truly a once in a life time experience that I will never forget.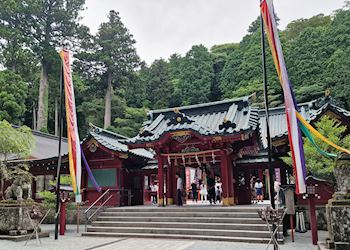 Which book, film or artwork captures Japan the most?
'My Neighbour Totoro' does an amazing job of highlighting the mystical side of Japan that is felt on a very personal level when you visit. Japan's native religion of Shintoism (a religion largely based off of animism and the belief that everything has a spirit) has embedded the idea that every living thing contains its own life force and is deeply rooted in the older generation of Japanese society today, to the extent that people often visit Shinto shrines on a regular basis to pray to the enshrined deities for good luck in your personal life or for a successful business venture.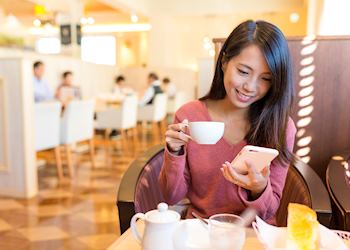 Your best piece of travel advice?
If in Japan during the summer months make use of malls, coffee shops and 休憩所 (kyukeisho) often as the humidity and heat is intense. However, as a nation, the Japanese are used to this so the country is considerably well air-conditioned with most buildings, no matter where you are, having some form of air-conditioning. Even locals will often retreat into malls and coffee shops during the summer months for a much needed air-conditioning break and cold かき氷 (kakigori), shaved ice.