Carolina, Latin America Specialist
With a multi-cultural family based across the world, travel started as a necessity in my life and quickly became a passion. My mother is from Uruguay and I have always been fascinated by South America, so on finishing my university degree I decided to return independently to learn Spanish, work and travel.
After a few months in Uruguay I was charmed by the culture and natural beauty that surrounded me, prompting me to visit Argentina, Chile, Brazil and Peru. The people, history and wildlife stole my heart. I returned home and worked for two years launching and running a website but finally decided to combine my passion for travel with my planning skills and joined Audley. In this role I have been lucky enough to return to South America to visit Peru, Ecuador and the Galápagos Islands, Chile and Bolivia where I was captivated by the traditions, wildlife and dramatic landscapes.
Speak to Carolina

Start planning your trip to South America with Carolina by calling 01993 838 907

Peru
While for some, Lima is only a stopover en route to Machu Picchu, this often-overlooked city has captured my imagination and is the one I love most on the continent. It has an dynamic food scene and two of the top fifty restaurants in the world. I'd recommend taking a culinary tour to see the markets, discover local food and learn how to make a Pisco sour and traditional ceviche. Don't miss the grand colonial buildings in the historic heart of the city or a walk through the cliff-top parks along the coast to soak up the sun and the vibrant atmosphere.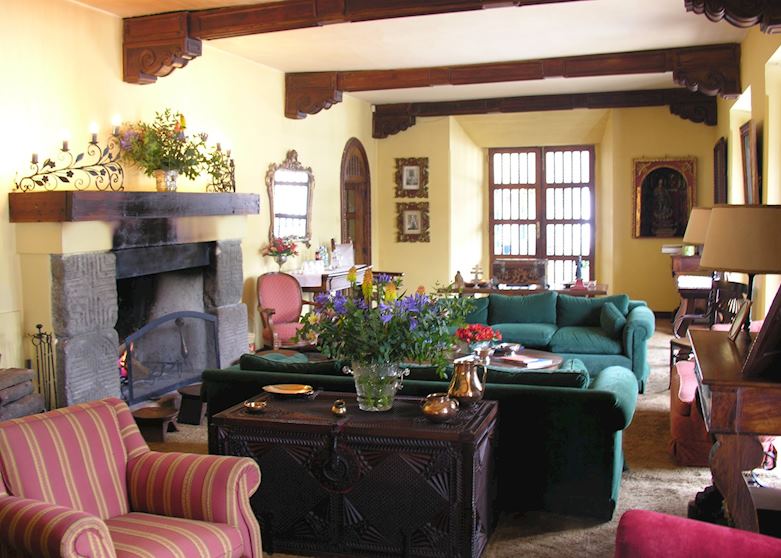 Ecuador
A 17th-century farmhouse owned by the family of a former Ecuadorian president, Hacienda Zuleta still feels like a family home with personal service, individually-designed rooms, open fireplaces and communal meals served around an antique dining table. It's a great spot to relax or go horse riding, cycling or trekking in the surrounding valley, or you can tour the organic farm or cheese factory on the estate. The hacienda also runs the Condor Huasi conservation project. Here you learn about the condor breeding program, see rescued condors and, if you're lucky, may spot some spectacled bears in the distance.
I'll never forget when…
The Galápagos Islands look arid and inhospitable, so it's all the more surprising to see how prolific the wildlife is here. Each island is so different, and there are so many interesting creatures. I learnt about their behaviour and the adaptations that allowed them to survive, and at times found it hard simply avoiding them. Ignorant of the potential threat of humans and innately curious, they just approach you head on. I saw so many species in such close proximity, including sharks, fur seals and iguanas, but snorkeling with the friendly and curious sea lions was simply unforgettable.