Chloe, Latin America Senior Specialist
We moved around quite a bit during my teenage years and I was fortunate to spend a few years living in France, Switzerland, Australia and the United States, but I finally settled down in London. My first solo adventure was when I embarked on a six-month trip to Asia, and later I worked as a Southeast Asia specialist for four years. When I planned my next big trip, it was to Latin America. What captivated me about this area was the huge variety of scenery, wildlife and outdoor activities. My first taste of the region came on a five-month trip that started in Mexico and ended in Argentina. I quickly fell in love with Argentina and Brazil, their culture, people and food. The most memorable moments of the trip include trekking on the Perito Moreno Glacier in El Calafate, spotting two wild jaguars at the Caiman Ecological Refuge, and getting splashed by the renowned Iguazú Falls.
Speak to Chloe

Start planning your trip to South America with Chloe
Q&A with Chloe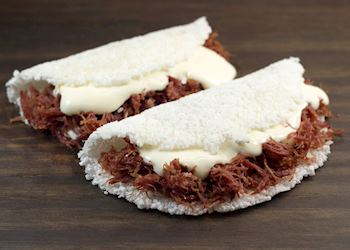 What's the best local dish you've tasted?
Tapioca is a very popular northeastern Brazilian dish made from the starch extracted from cassava root, but unlike elsewhere, in Brazil, tapioca is used to make a thin pancake similar to a French crêpe. Being originally from Brittany, it came as no surprise to me that I fell in love with it completely. Brazilian tapioca can be sweet or slightly salted, rolled or folded, and filled with grated cheese, carne de sol (sun-dried salted beef), banana, grated coconut or simply butter. The best one I tried was a sweet tapioca filled with tropical fruits and coconut flakes, with a drizzle of honey.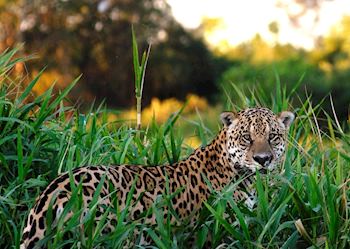 What's your most vivid travel moment?
I was spending three nights at the Caiman Ecological Refuge in Brazil's Pantanal, a wild, lush region that encompasses the world's largest tropical wetland. One evening, right after a sunset canoe ride, our safari truck was taking us back to the lodge for dinner, and during that very short drive, we stumbled upon a jaguar. It seemed completely unphased by our presence, standing still and staring right back at us. The jaguar then turned around and slowly slipped back into the dark wilderness. Those few seconds locking eyes with this majestic feline remains one of my most precious memories to date.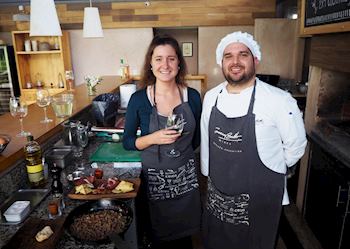 Your best piece of travel advice?
For people accustomed to eating their main meal earlier in the evening, it may sound unreasonable, but when in Argentina or Brazil, try and hold out for dinner until at least 9pm if possible. Most restaurants won't open before 8pm and arriving too early risks eating alone in a place with no real atmosphere. Hold out a little longer until the restaurants start to fill up with locals and you'll have a totally different experience.