Ellie, Latin America Specialist
Travel, culture and languages have always been of great interest to me. While at university, I was lucky enough to have the opportunity to study abroad for a year in Santiago, Chile. The experience opened my eyes to South America and I used all my spare time to travel, both around Chile and to many other South American countries. Argentina made a particularly big impression on me and since returning to the UK I have been back to Chile and Argentina to explore further. The diverse scenery and rich culture amaze me every time. I don't think anywhere in the world can offer such stark contrasts, from deserts and glaciers to forests filled with wildlife, gushing waterfalls and smouldering volcanoes. Top it off with fine local wines, a night of tango and a ride along a lush valley with a local gaucho, and I can't think of a more compelling destination.
Speak to Ellie

Start planning your trip to South America with Ellie
Q&A with Ellie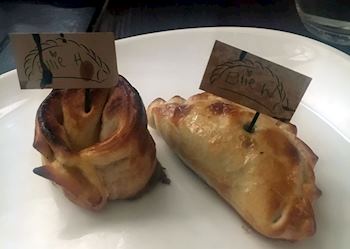 What's the best local dish you've tasted?
The best local dish to try in both Chile and Argentina is the wholesome empanada. Similar to a pasty (but ten times better), an empanada can be filled with meat, fish or vegetables and baked or fried. Fillings can differ by region but in big cities you'll find a choice of options with different folds in the dough or stamped initials indicating what's inside. Traditional empanadas tend to be filled with beef but other classics include chicken, seafood, ham and cheese, or cheese, tomato and basil, and they're all delicious.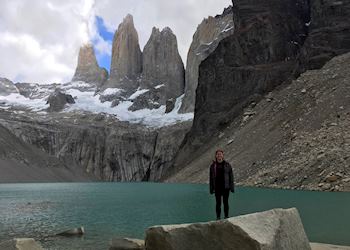 What's your most vivid travel moment?
Completing the W trek in Chilean Patagonia is an experience that will stay with me for forever. I spent five days trekking in unpredictable weather with all my camping gear on my back, yet the scenery was so incredible that every step was worth it. I marvelled at immense glaciers, turquoise lagoons, towering mountains and lush forests but the reward for all the hard work peaked when we reached Torres del Paine on the final day. The sun shone over me as I sat and admired the magnificent panorama before me, the granite pillars punctuating the skyline and the world laid out before me.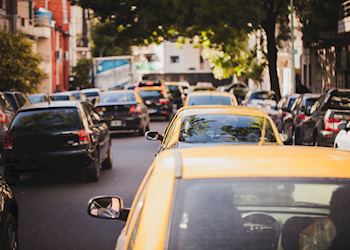 Your best piece of travel advice?
Traffic in Buenos Aires and Santiago can grind to a standstill at certain times of the day. If you're visiting either city and want to get around efficiently, I'd highly recommend using the metro systems. In many cases it's far quicker and cheaper than getting a taxi, though it can be hot and crowded at rush hour.