Fin, Latin America Specialist
Growing up in a family of biologists, with Attenborough documentaries permanently on loop, Fin has always had a keen interest in nature and the vast variations in flora and fauna across the globe. This enthusiasm has taken him to many parts of the world, from Europe, Asia and Australasia to North, South and Central America, and the Caribbean.
He is a keen believer in enjoying your work so started a career in travel where he could share his love and experience for the wonders of the world with others. At Audley Fin is part of the Latin America team, helping bring his knowledge and passion for the area to our clients and showing them just how much the region has to offer.
Speak to Fin

Start planning your trip to South America with Fin by calling 01993 838 629

Galapagos Islands
A place like no other, the Galapagos Islands offer many endemic species of bird, reptile and marine life as well as some unexpectedly harsh landscapes and surprisingly white beaches.
With the aid of the highly experienced guides you really can bring out your inner naturalist, noticing the subtle speciation from island to island and marvelling at the tameness of the animals.
Despite a strict rule for visitors to stay 2 m (6.5 ft) from all wildlife, the animals pay no heed to this and it means countless opportunities for close up photographs — even if you're as bad with a camera as I am.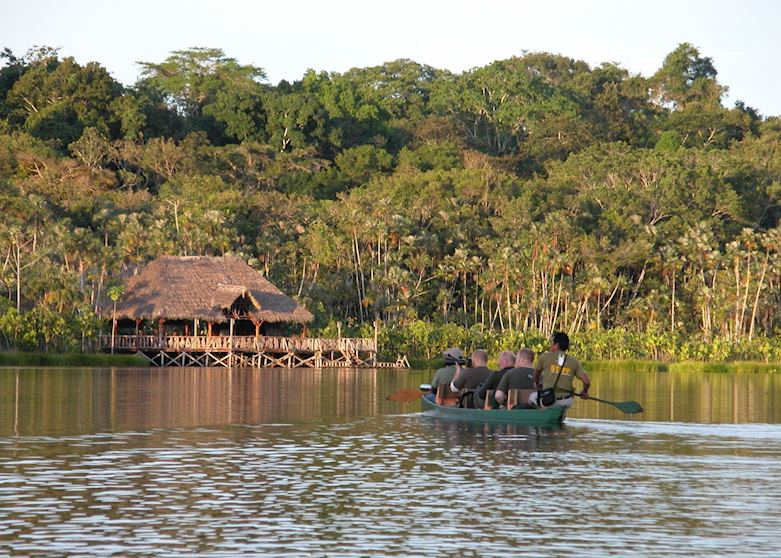 Ecuador
The Sacha Lodge is set deep in the Ecuadorian Amazon jungle in a serene and secluded spot. Even the journey to get there is impressive. Driving two and a half hours into the jungle, spotting caiman and birdlife in abundance really gives you a great appreciation of the rarity and uniqueness of the place.
The lodge is situated just off the river on the banks of a small oxbow lake and is a naturalist's paradise. There's a 60 m (200 ft) canopy walk and if you're lucky, you may even get to see the local family of giant otters playing in the water.
I'll never forget when…
It's almost impossible to choose, but watching the sun set behind the Andes while going down the Napo River in the Ecuadorian Amazon was something I'll never forget. The sounds of the jungle with the animal life hidden behind the foliage and the vibrant hues in the sky were out of this world.