My desire to travel deepened during my time living in Madrid as part of my degree, where I embraced the Spanish language and culture, and spent the year exploring different corners of the country. Studying Spanish and Politics at the University of Bristol allowed me to delve into the history, literature, and culture of Latin America, leading me to become completely enthralled by the continent.
With a longing to see more of the world, I started working for an airline as Cabin Crew, where I was fortunate enough to travel to numerous beautiful countries. The highlights included visiting Machu Picchu in Peru, snorkelling with Whale Sharks in Mexico, and exploring the Costa Rican rainforest. Since joining Audley, I have been lucky enough to visit Ecuador and the Galapagos Islands, where I have discovered the region's vibrant character, fascinating wildlife, and beautiful landscape.
Speak to Laura

Start planning your trip to South America with Laura
Q&A with Laura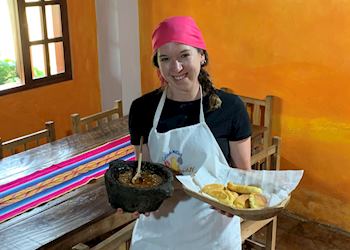 What's the best local dish you've tasted?
The best local dish I've tasted is a traditional Ecuadorian appetizer — empanadas with aji — during a cooking class with a local family. I not only tasted this dish but I got to make it too. I began by choosing fresh chillies and herbs from the family's vegetable patch and preparing them using traditional methods. Learning about and trying traditional dishes is a fundamental part of experiencing the local culture.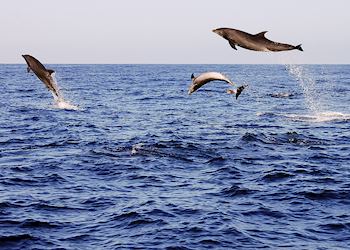 What's your most vivid travel moment?
A memorable moment for me during my time in the Galapagos was completely unexpected but absolutely magical. We were kayaking around Rabida Island when our guide told us to get back in the dinghy as quickly as possible. We followed a pod of about 40 dolphins that were dancing in and out of the water right in front of us — I have never been so close to dolphins. Just as we were revelling in the enchantment of this moment, our guide spotted a manta ray and we managed to follow that too. Her quick decisions and in-depth knowledge of the wildlife really distinguished her not just as a good guide, but as a great one.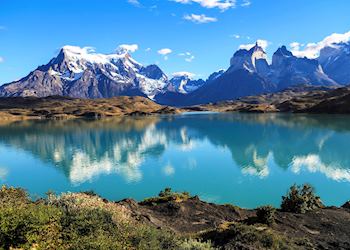 Where would you love to travel next?
The next place on my bucket list is Chile. I have always been fascinated by its distinct landscapes and drawn to its vivid culture. Stargazing in the Atacama Desert, embracing the wildness of Chilean Patagonia, and discovering the winelands, are just a few of the things that make this country so fascinating.