Rachel, Latin America Specialist
My passion for travel began when I lived and studied in Portugal as a child. I was immersed in a new culture and language and this inspired me to continue seeking out new experiences and destinations.
Having visited Ecuador and the Galápagos in 2007, I fell in love with the continent and it was my dream to travel more extensively in this area. In 2016, I was lucky enough to visit Peru, Bolivia, Chile, Argentina and Colombia, which was one of the most amazing experiences of my life.
Having previously worked in the charity sector, it became evident that I needed to combine my love for travel with my day job, which is when I found Audley.
Since joining Audley I've had the opportunity to go back to Peru, Bolivia and Chile. It has been an absolute dream to explore this diverse region and I look forward to inspiring others to discover this wonderful part of the world.
Speak to Rachel

Start planning your trip to South America with Rachel
Q&A with Rachel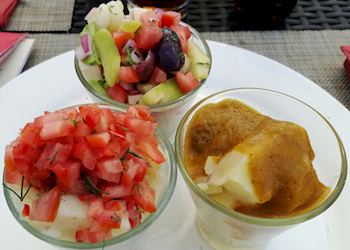 What's the best local dish you've tasted?
Peruvian food is, without a doubt, one of the best cuisines in South America. There are many dishes I could mention here but one of my absolute top tips is to try tiradito, which is a cross between ceviche and Japanese sashimi. Tiradito is composed of thinly cut slices of raw fish dressed with a tangy lime sauce right before its served. It's a lighter and gentler dish than ceviche, which is marinated, and reflects the influence of Japanese immigrants on Peruvian cooking. It's an absolute must on any visit to Peru.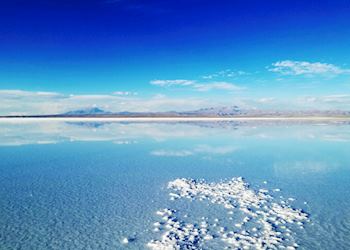 What's your most vivid travel moment?
Looking out across a pristine expanse of white powder, a glass of wine in one hand and a gourmet meal before me, the Salar de Uyuni, an enormous salt flat in Bolivia, was definitely exceeding all my expectations. Skip forward a few hours, and I have a totally different perspective on the salt flats: submerged in water, the sun's reflection descending into the mirror-like surface, and the mountains and clouds sparkling in the background. It's an ethereal place, constantly changing with the light and the conditions, and visiting was a defining travel moment for me.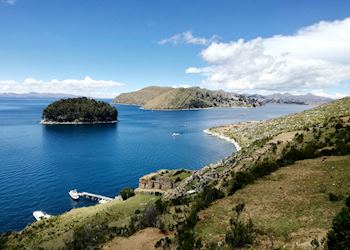 Your best piece of travel advice?
Preventing, or at least reducing, the impact of altitude sickness while in Peru and Bolivia is important. Factor in some time to become accustomed to the altitude in places like Cusco or Lake Titicaca on arrival. Coca tea or mate helps a little if you are feeling a bit unwell (all hotels will provide this free of charge) but shouldn't be drunk if you have an upset stomach. Also, a common mistake made by many is drinking too much alcohol when at high altitude; you will become a bit of a lightweight so be careful and drink lots of water.