Whether you're looking for romantic seclusion, relaxation with the family, or an indulgent spa, these new additions to our Hidden Beaches collection will help you find your ideal beach escape.
For total seclusion: Matamanoa Island Resort, Fiji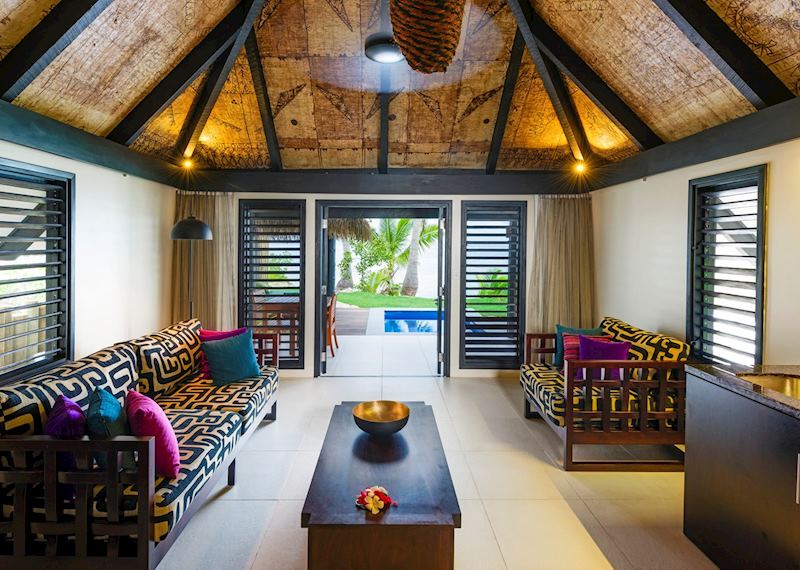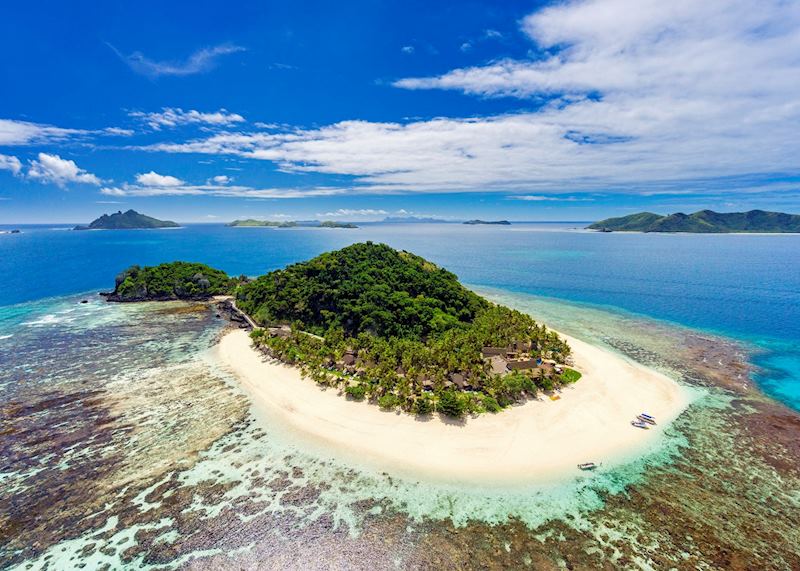 While many of our resorts are great for couples and families alike, this adults-only resort is great for those couples who'd prefer to get away from it all and relax in total seclusion. There's great snorkelling straight from the beach at the house reef as well as beautiful views. The local staff are wonderfully friendly and it's a typically laid-back, relaxed Fijian island experience.
The 20 villas and cottages combine traditional Fijian design with modern elements and in keeping with the theme of getting away from it all there is no Wi-Fi, television or phone. If you'd like to learn more about Fiji, the resort can arrange guided walks round the island as well as holding various classes on traditional skills.
Location: Matamanoa Island is one hour by boat or 15 minutes by seaplane from Nadi airport.
Combine with: We recommend combining it with a few days in Hong Kong for a beautiful mix of tropical island relaxation with the buzz of a big city.
When to go: The best time to visit is May to October.
For families: Residence Mauritius, Mauritius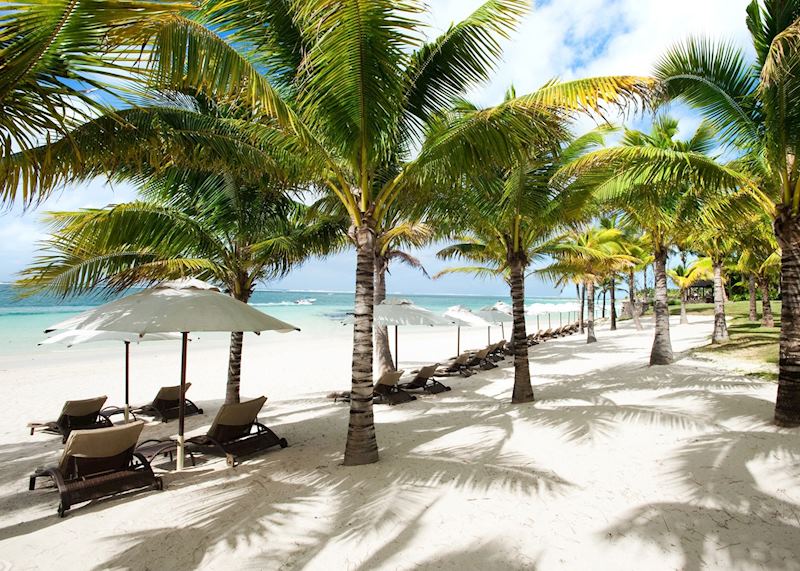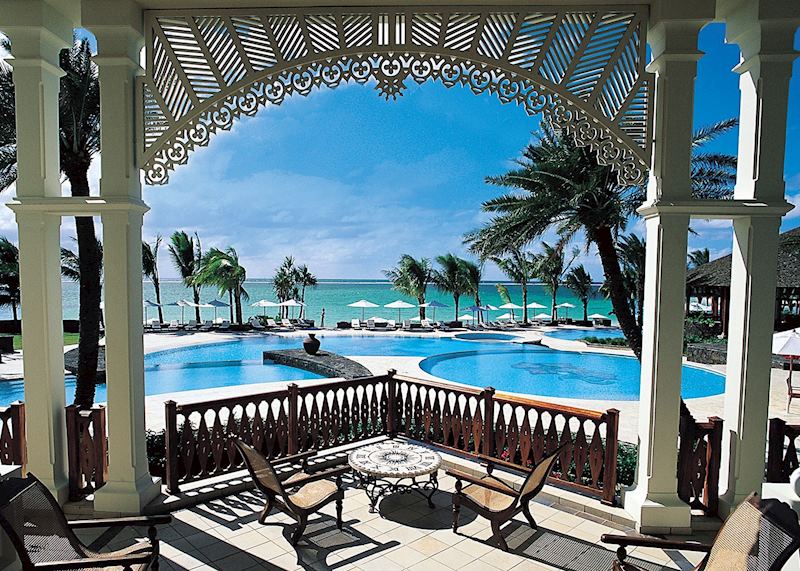 On recent visits, our specialists have been very impressed with how well-equipped the Residence Mauritius is for children and it's quickly becoming one of our favourite family options. The attentive staff are very welcoming to families and there's a great range of children's facilities and activities from treasure hunts, hikes and picnics to glass-bottom boat tours and snorkelling lessons.
The kids' club also offers evening entertainment such as fashion shows and films. At certain times of year, including summer holidays, a second room for up to two children under 13 is free, with just a daily meal supplement to pay.
At the same time, this elegant and sophisticated resort has plenty to offer adults with 163 stylish and spacious room and suites, great dining, a beautiful spa and a wide range of sports on land, as well as in and on the water.
Location: The Residence Mauritius is on the east coast about an hour's drive from the airport.
Combine with: We recommend combining it with a few days' exploring Dubai's souqs and palaces and discovering its dramatic desert scenery.
When to go: Visiting Mauritius between April and December is recommended although Dubai is very hot over the UK summer.
For honeymooners: Samaya Seminyak, Indonesia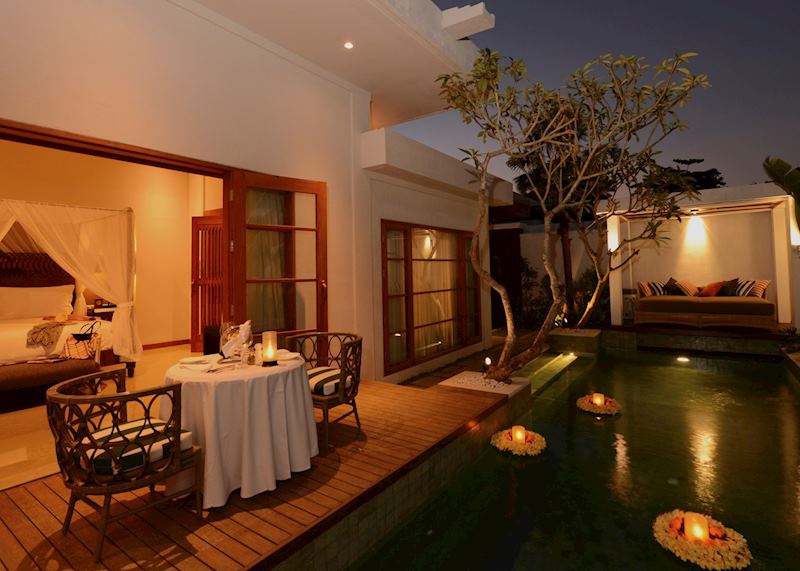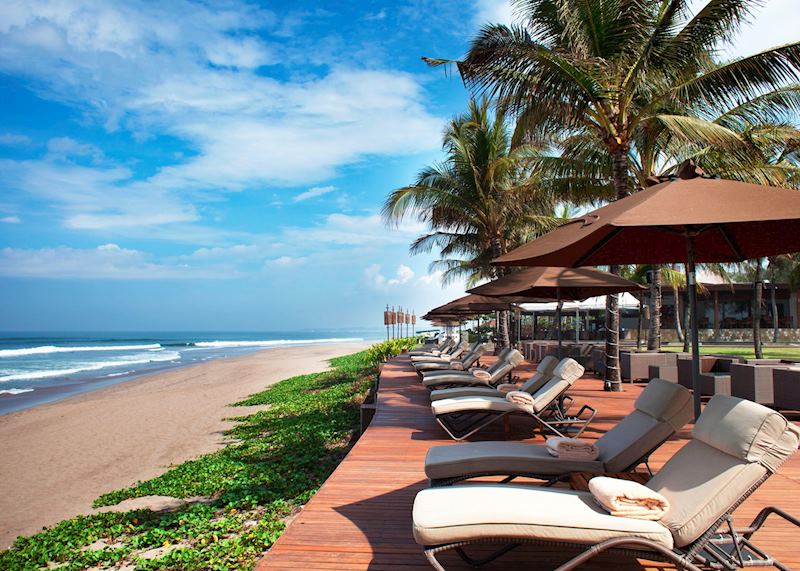 This beautiful resort has only 52 villas, each luxuriously spacious with its own pool and garden and each with great levels of privacy as well as 24 hour butler service. A peaceful, romantic hideaway with a tranquil atmosphere, this beachfront resort is only a few minutes' walk from upscale Seminyak's excellent choice of restaurants, bars and shops.
We've been impressed with the service here; on a recent visit our specialists Joe and Jeannie said it was the best they had encountered on their four week trip. The sunsets over the beach are fantastic and for the best views we'd recommend dinner at the hotel's restaurant, Breezes, overlooking the beach. Do make sure you book in advance though as it's a very popular spot.
Location: The Samaya Seminyak is about a 40 minute drive from Denpasar Airport.
Combine with: We recommend combining it with a few days deep in the traditional, rural landscapes of Bali, staying at the luxurious Alila Villas Soori.
When to go: The best time for a beach stay is April to October.
For spectacular scenery: Pearl Beach Resort Bora Bora, French Polynesia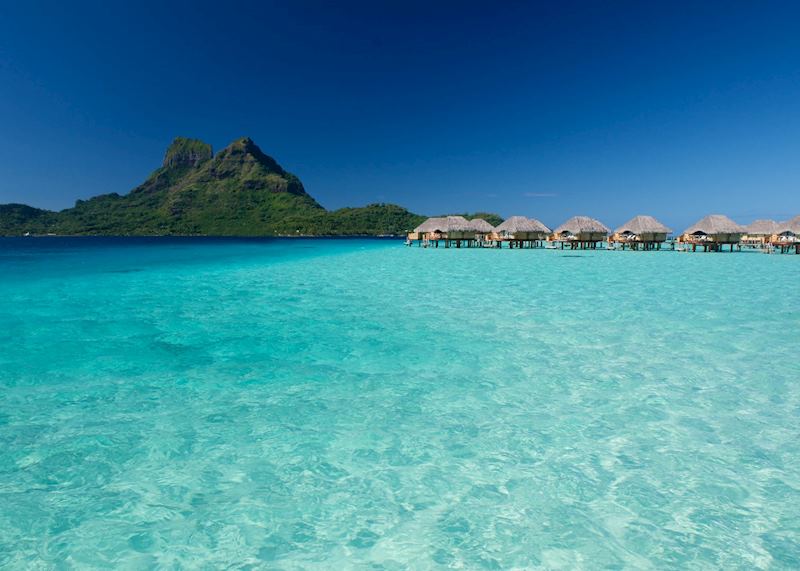 It's hard to beat the incredible views at Pearl Beach Resort. Set on the tiny islet of Tavairoa, 10 minutes by boat from Bora Bora, it offers a panoramic vista across the sparkling, clear lagoon to Bora Bora Island and the lush slopes of dormant Mount Otemanu.
Unlike the international chain hotels in the region, the Pearl Beach Resort offers a delightful Polynesian style. The 80 bungalows and suites are built using natural materials and traditionally decorated. We recommend staying in one of the overwater bungalows, which have incredible views of the lagoon and Mount Otemanu. Inside the bungalows the glass coffee tables and bedside tables allow you to see and even feed the lagoon fish.
Location: It's a short flight from Tahiti to Bora Bora and then just a 10 minute boat ride to the Pearl Beach Resort.
Combine with: We recommend combining it with a few days' exploring the lush island of Moorea discovering its waterfalls and lagoon or hiking verdant valleys past coffee, sugar cane or pineapple plantations.
When to go: The best time to visit is between April and October.
For keen divers: Victoria House, Belize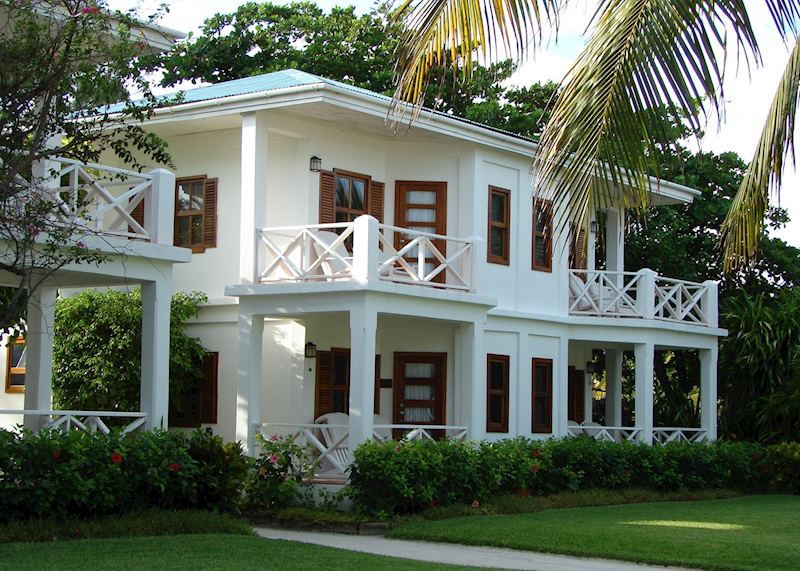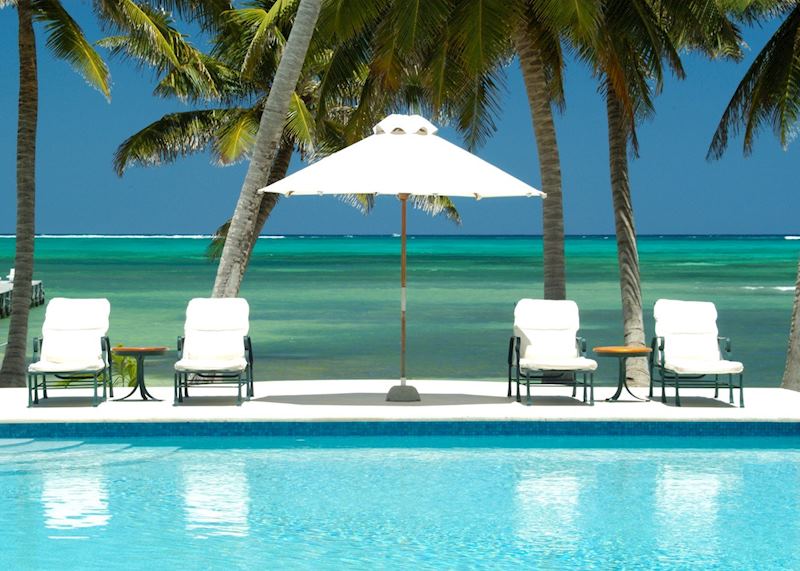 Set on the island of Ambergris Caye, this charming hotel has the world's second longest barrier reef on its doorstep. Just half a mile offshore, this incredible coral reef system offers spectacular diving and snorkelling sites including the famous Great Blue Hole, a large limestone sinkhole set among the reef.
Back on land, Victoria House's spacious gardens and relaxing, informal atmosphere combined with a beachfront location on a long stretch of white sand make it perfect for relaxation. The 42 rooms range from thatched casitas to suites, decorated with local art. Away from the reef, there are opportunities to visit the mainland to explore Maya ruins or go cave tubing while the cafés and restaurants of laid-back San Pedro are just a 10 minute drive away.
Location: Ambergris Caye is reached by a short, light aircraft flight from Belize City.
Combine with: We recommend combining it with a few days' exploring the dramatic landscapes of the Maya Mountains and spectacular ruins at Caracol.
When to go: The best time for a beach visit is November to June.
For orangutans: Rasa Ria, Borneo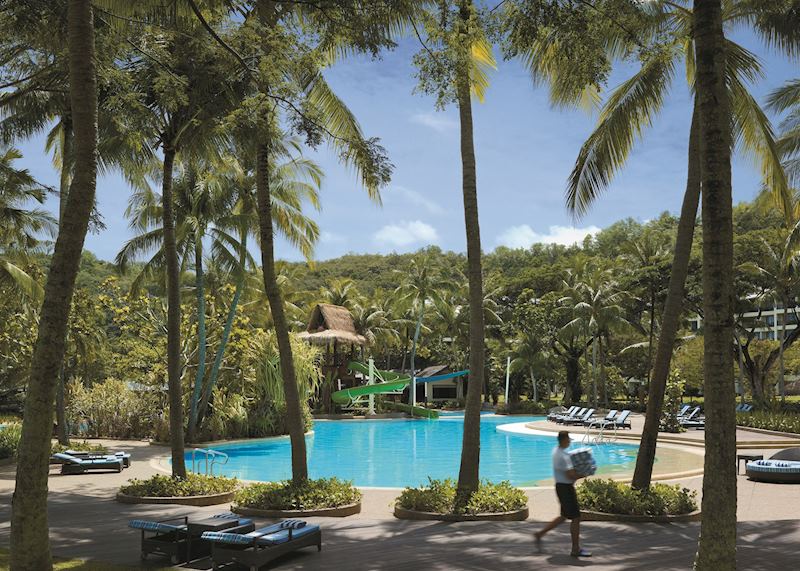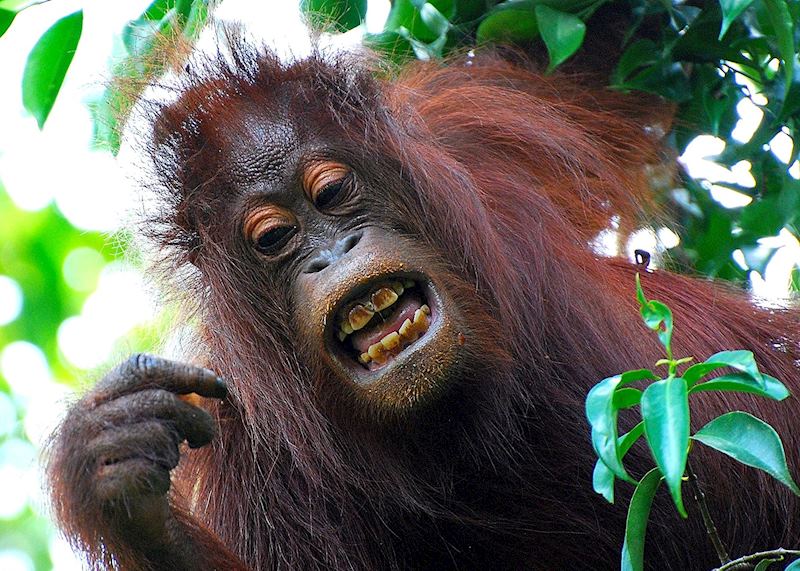 Only found in Borneo and Sumatra's rainforest, orangutan are highly intelligent and fascinating animals. One of the easiest ways to see them is at Shangri-La's Rasa Ria Resort. At the nature reserve adjoining the resort you can see rescued orangutan in the initial rehabilitation process before they are taken to Sepilok Orangutan Sanctuary in eastern Sabah for further rehabilitation.
The hotel combines the traditional attractions of a beachfront resort such as plenty of water sports, an 18 hole golf course and an excellent spa. As well as the opportunity to see orangutan, the hotel also arranges a host of other activities in the 64 acre nature reserve to help you get a little taste of the wonderful wildlife and beautiful landscapes of Borneo. You can also cycle round local villages or visit the nearby Sea Gypsy community.
Location: Set on a long stretch of golden sand in a secluded bay, the resort is about a 45 minute drive from Kota Kinabalu.
Combine with: We recommend combining it with a few days in Hong Kong for an exciting mix of city life, beach relaxation and wildlife.
When to go: The best time for a beach stay is November to August.
For spa lovers: Fusion Maia, Vietnam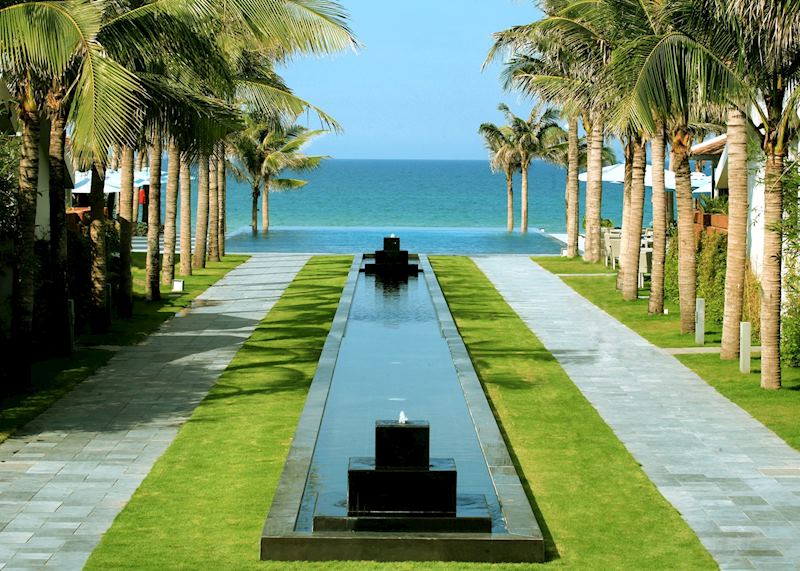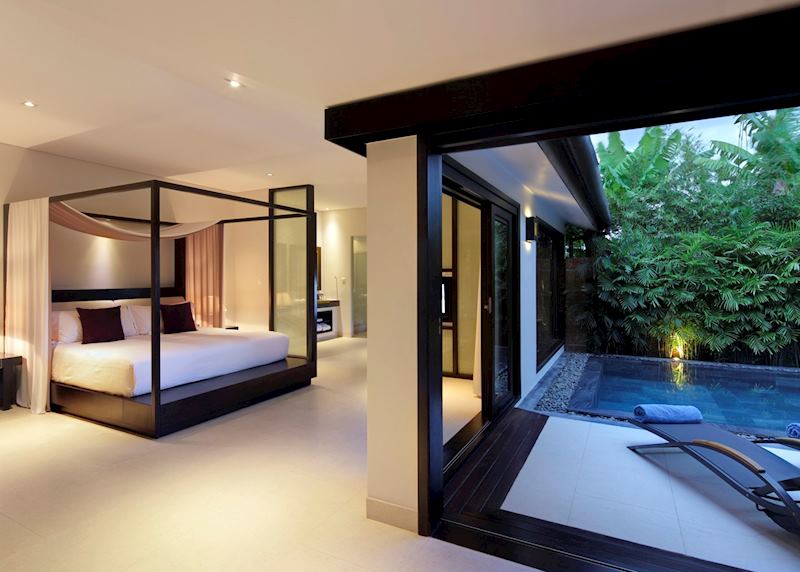 With at least two complimentary spa treatments per day included in the price, Fusion Maia is an excellent choice for spa lovers. The extensive spa has over 70 staff and 16 rooms offering a wide choice of treatments in a beautiful setting in the tropical gardens.
Set on a beautiful, golden-sand beach, the resort has just 87 spacious villas, each with a private pool and courtyard. But it's not all about spa and relaxation at Fusion Maia. It is also well located for exploring as Danang is just a short drive away and the delights of charming Hoi An, a UNESCO World Heritage Site, only 30 minutes away.
Location: Danang is a short flight from Hong Kong, Singapore, Hanoi or Saigon.
Combine with: We recommend combining a relaxing stay at Fusion Maia with a few days exploring the sights of Singapore.
When to go: The best time for a beach stay is January to August.
For birdwatching: Bird Island Lodge, Seychelles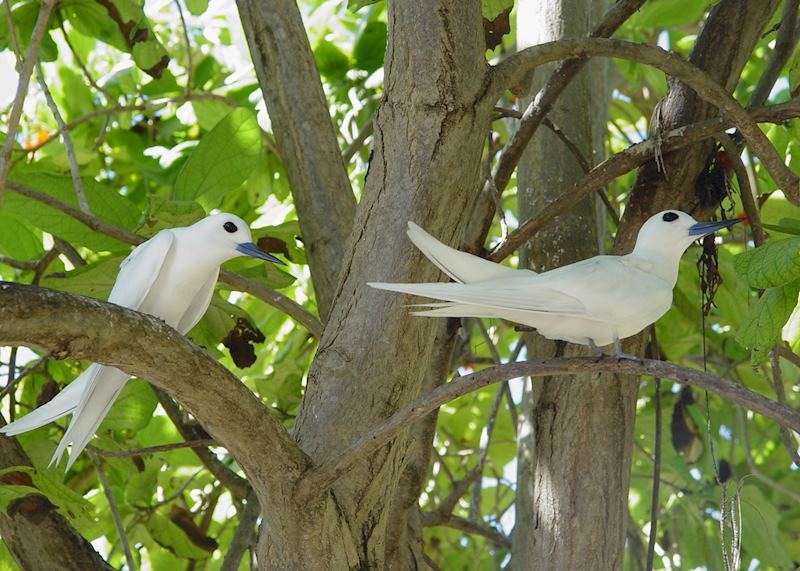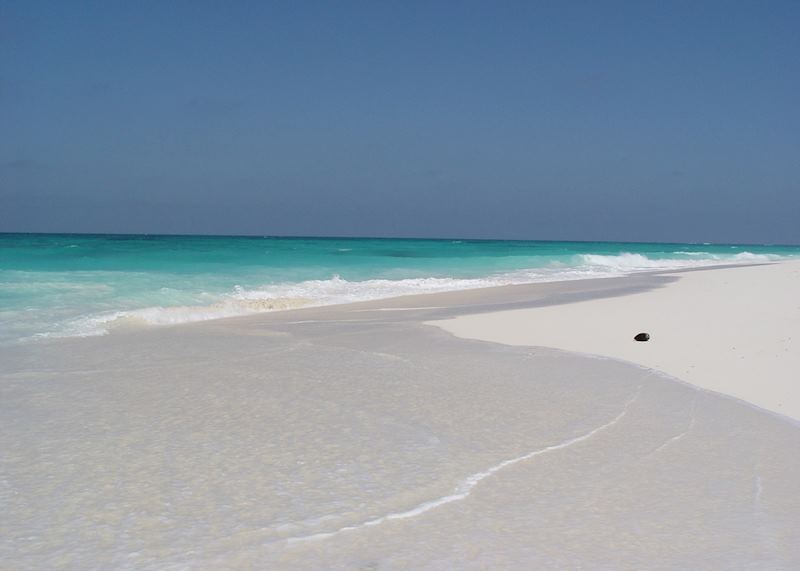 This beautiful Seychelles island is home to thousands of birds and an incredible number of different bird species; at least 20 different species are present at any point in the year. The birds have no predators on the island and show little fear of visitors, allowing spectacular viewing opportunities.
But the amazing wildlife doesn't stop at birds. Turtles nest and hatch from mid-October to mid-March, while whales migrate past the island in October and November and throughout the year you can spot dolphins and possibly manta rays.
Set in the most northerly archipelago of the Seychelles, Bird Island offers a Robinson Crusoe experience with a simple, rustic escape. Even when the ecolodge is full there will only be 80 people on the island and it is surrounded by white-sand beaches and clear waters. The 24 chalets are simple with a spacious veranda perfect for watching the wildlife and there are no phones or televisions.
Location: Bird Island is a 30 minute light aircraft flight from Mahé.
Combine with: We recommend combining it with a few days on Praslin exploring the island's lush mountains, walking trails and Vallee de Mai National Park.
When to go: It's almost a year round destination and we recommend visiting August to May.
For great value: Velassaru, the Maldives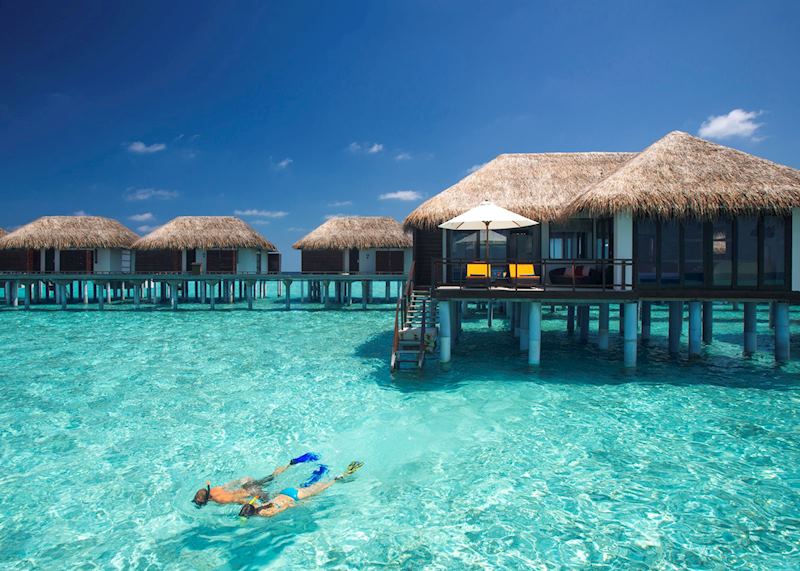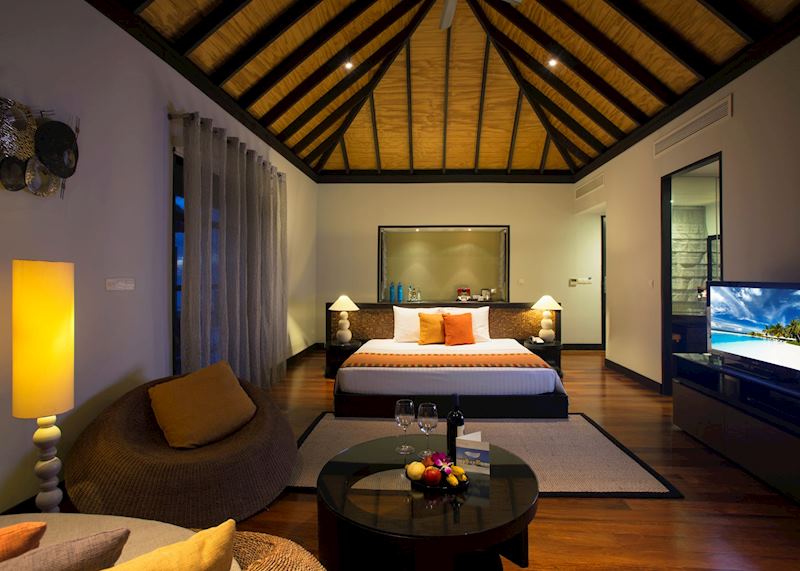 While the stunning soft white sands and crystal waters of the Maldives often come at a premium, we think Velassaru offers incredible value compared to most hotels in the region. This stunning Island is fringed with palm trees and white sand and surrounded by an aquamarine lagoon, perfect for a morning swim.
With five restaurants, Velassaru offers far more choice than most Maldives resorts and there are some great dining experiences. The bar is perfectly located on the west of the island to watch the sun set with a refreshing cocktail and tapas meal.
Many people ask for overwater bungalows in the Maldives but there is usually a big price difference and we find that beach bungalows have a lot of advantages. We often recommend spending your first few nights in a beach bungalow and then upgrading to a water bungalow so that you get the best of both worlds as well as better value for money.
Location: Velassaru Island is 40 minutes by speedboat from Male airport.
Combine with: Combine with a few days in Istanbul exploring the city's incredible historic monuments and fabulous restaurants.
When to go: November to April but beach holidays are possible year round.
Further Reading