Marco, India Specialist
As a child, I would spend my summers in Italy visiting family. Looking back at this experience of growing up around two cultures, languages and ways of life, I can see how it inspired my curiosity and encouraged me to find out about what other ways of life I could experience and learn from.
Over time, my curiosity became a passion that has motivated me to travel the world. As a went, I wrote notes about everything I was learning and eventually my love of travel grew into a desire to help arrange adventures for others.
Visiting India, I was blown away by how much the country has to offer. With so much to see, taste and learn, no trip is the same no matter how often I visit.
Speak to Marco

Start planning your trip to India with Marco
Q&A with Marco
What's the best local dish you've tasted?
When in Pushkar, India, I ate at a restaurant called The Laughing Buddha. To this day, it's the best restaurant experience of my life. Being from an Italian family, food is very important. The paalak paneer with garlic naan and the chocolate muffin balls were so delicious that I joked that I could happily stay and volunteer in exchange for food. I stayed for a couple days, ate well and visited the local children's school with the chef to read English books with the children. I went in for a snack and left with friends and memories I'll never forget.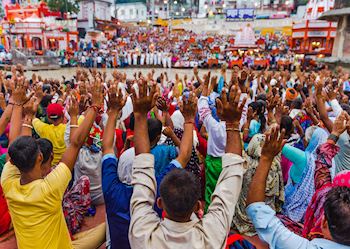 What's the one thing you always pack?
Whenever I travel I take a journal. It offers the chance to write down all the little details that even a good photo can miss. Pictures of food can be interesting but they don't tell you much else. My journal, however, has details of exactly where I was, how the food tasted and smelled, what the ingredients were and how it made me feel. I write in my journal daily about experiences, things I've learned or people I've met. Flicking back through it later, stories and memories come flooding back to me and transport me right back to where I was at the time.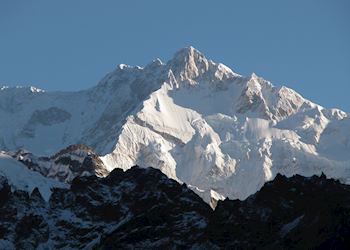 Which book film or artwork captures India the most?
When I read The Journey Home by Radhanath Swami I knew India was going to be my next destination. It is the autobiography of 19-year-old Richard Slavin from Chicago who went on to become Radhanath Swami, one of India's most respected spiritual leaders. Richard's journey starts with a poorly planned backpacking trip through Europe and leads him to the Himalayan caves during the 1970s. The way he tells his story, it's easy to imagine being a witness to his travels and his descriptions of India are so vivid that when you arrive, you can't help but feel the book has come alive.