My travelling journey began at two months old, and the odyssey continues. I've slept under a blanket of stars in the Thar Desert. The Aurora Borealis has undulated toward me in a remote Norwegian village. I've looked deep into a volcano on the western coast of Africa and up to the Milky Way in the first location in the world to be given dark sky status.
My parents originate from India, so I've had the privilege of experiencing this magical country through the eyes of an insider. India is a patchwork tapestry of cultures, cuisines, and ideas that I will go on exploring for the rest of my days.
I believe the cuisine of a country speaks of its heart and so one of my passion projects is travelling around the UK on my days off sharing my love for traditional village inspired Indian food, turning up at festivals, events and at supper clubs.
Speak to Nidhi

Start planning your trip to India with Nidhi
01993 838 300
Q&A with Nidhi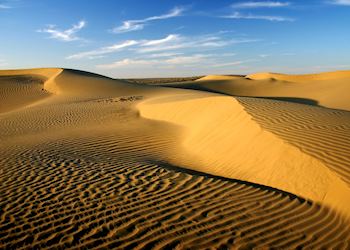 What's your most vivid travel moment?
I was in the Thar Desert in Rajasthan, India. I had been transported to the dunes on my camel, alongside my guides carrying knowledge passed down from generations and a large hamper of fresh ingredients for a desert dinner. The sun was beginning to set as the guides prepared dinner on an open fire. I'd laid my blanket out and was ready for a night under the stars. As the sun touched the dunes, the stars began twinkling and before long the sky had transformed into an inky blue canvas showing off a mesmerising celestial display. The fire was crackling and from a distance I saw something moving across the sky. I saw my first shooting star in the Thar Desert.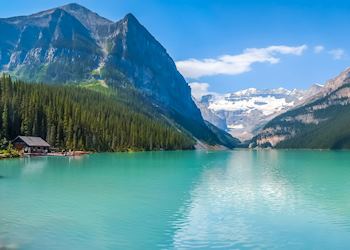 Where would you love to travel next?
Banff, a part of the Canadian Rockies surrounded by wild landscapes and mountains. The mountains reflect in the mirror surface of the lakes and the aurora borealis can be seen too. I've wanted to go there for a while, and I think it'll be happening soon.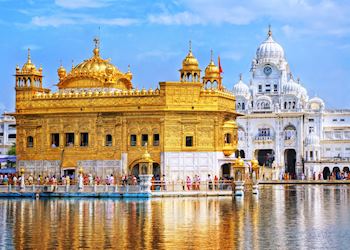 Your best piece of travel advice?
Having travelled through India countless times I always come back to one piece of advice. If you're visiting monuments, ensure you get there early in the morning to avoid the density of the rush that picks up around midday. This means you'll be able to enjoy the experience without the kerfuffle and escape the midday heat.