Growing up, I went with my family to the same spot in Spain for a week or two every summer. I loved it but remember even then, dreaming about going somewhere different, with a different culture despite being hardly old enough to understand what culture was.
As soon as I was old enough, and ever since, I've made that my mission and have visited as much of the world as I've been able to. On my longest trip to date, I had the chance to drive across the USA from Los Angeles to New York with two of my best friends. While we saw a lot, more than some people may experience in a lifetime, there was so much that I knew we'd missed. So I have been going back to the States ever since, exploring as widely as I can, and to date, have made it to 30 of the 50 states.
Speak to Dean

Start planning your trip to the USA with Dean
01993 838 755
Q&A with Dean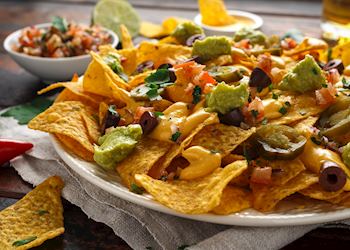 What's the best local dish you've tasted?
When it comes to food, nearly every city and state in America has their own special dish — just make sure you arrive hungry as the portions are huge. Whether it's the spicy Tex-Mex dishes of the southern states, thin crust pizza in Brooklyn, lobster rolls up the northeast coast or Californian sushi, there's plenty to enjoy. The one I look forward to most though has to be the Philly cheesesteak sandwich. They are big, they are tasty and everywhere you visit has their own special recipe.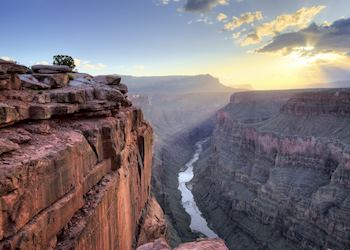 What's your most vivid travel moment?
Watching the sun set over the western ridge of the Grand Canyon was quite incredible. We found a small, quiet spot away from the crowds, where we had a bit more privacy and could enjoy the seclusion and views by ourselves. The canyon is a wonder of nature at any time of day but add in the warm glow of sunset and it takes on a whole extra layer of magic. There are so many crags and ledges for the setting sun to cast shadows on, it meant that every degree the sun dropped and every minute that passed, the sunset looked completely different.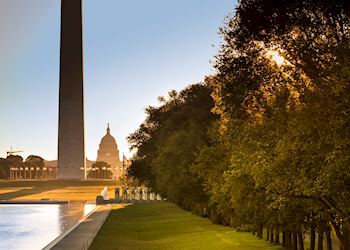 Your best piece of travel advice?
My best piece of travel advice, especially during the busier times and places is to arrive early and beat the crowds. So many places, in the US especially, have featured in literature and on the silver screen. So, if you want to get that special photo, wake up a little earlier to have the place all to yourself. You will be glad you did.