Imogen, USA Specialist
Born and raised in the USA, I spent most of my formative years touring different states. I grew up primarily in Colorado with the mountains all around me and hiked, skied and climbed as often as possible. At weekends, I would raft on the Colorado River with my friends or catch a gig at the outdoor concert venue Red Rocks.
I was lucky enough to spend my holidays in Lake Tahoe in California and this left a big impression on me. It's one of the most enchanting lakes in the world and having a base there meant I could explore the rest of California on long, scenic drives.
I moved to England for university but the memories of my American childhood loom large in my mind and I am always keen to talk about the States and send people to the places I fell in love while growing up.
Speak to Imogen

Start planning your trip to Canada & the USA with Imogen by calling 01993 838 781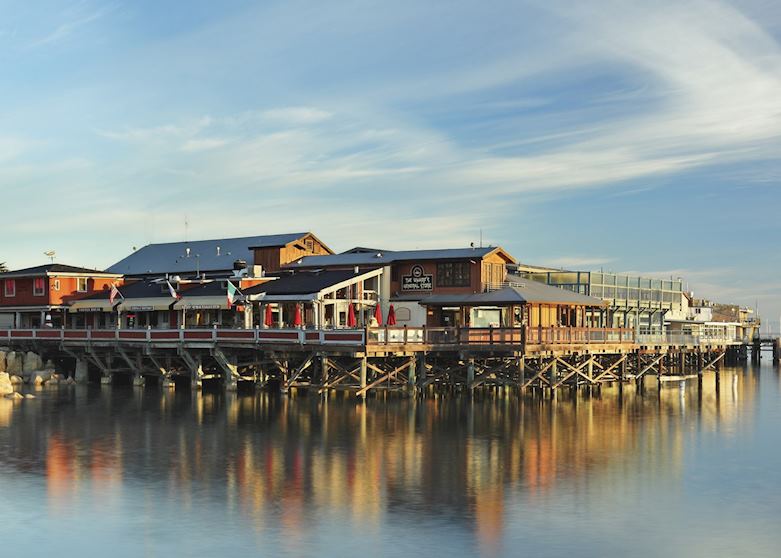 California
Monterey, a lively town on the coast of California, lies between Yosemite, San Francisco and Santa Barbara. You can enjoy fresh seafood on the wharf and some of the best whale watching in the world here. Monterey's well-known aquarium is a highlight and evidence of just how much marine wildlife and ocean conservation mean to local people. You may even be able to spot sea otters just off the wharf. You'll also see plenty of restored adobe buildings, a legacy of the town's Hispanic influences, while north and south of town, the rugged coast makes for scenic driving.
California
Lying right on the sea front, the Harbour View Inn in Santa Barbara is a great place to stay. With a sea view on request, you get to see the sunrise and sunset across the white, sandy beach and the friendly service makes it feel like an intimate home from home. The hotel sits right next to the pier, a good spot for a leisurely stroll with sweeping views of the palm-lined beaches. From there, it's just a short walk into town where you'll find great shopping and a wide-ranging array of dining options.
I'll never forget when…
Whale watching off the coast of Monterey was one of those experiences that totally exceeded my expectations. We were cruising along on the boat when suddenly six humpback whales lifted their heads out of the water. The group was hunting by pushing krill to the surface and smacking back down on them. After a few minutes, dolphins, seals and birds joined in the effort and it felt the whole ocean came alive for a feeding frenzy. The boat's captain said that humpback whales only spend 2% of their lives hunting, so to see it felt extremely special.