I first visited the USA as a child with my family, as my father was on a business trip to New York. This began my deep interest with the country and since then I've travelled across the pond many times.
I've visited the Californian cities of San Diego, LA, and San Francisco, to the northeast states in New England including Massachusetts, New Hampshire, and Vermont — and many places in between. With such differences across the country, I've been awestruck by the size of the landscapes, differences in architecture and changes in cuisine.
My love of history and food took me to the Deep South and specifically to New Orleans. Here I took in a walking tour around the French Quarter with all the historical sites, tried local cuisines such as gumbo and po' boys and took a boat tour on a nearby swamp. I would love to share my experiences and show off what the USA has to offer.
Speak to James
Start planning your trip to Canada & the USA with James
Q&A with James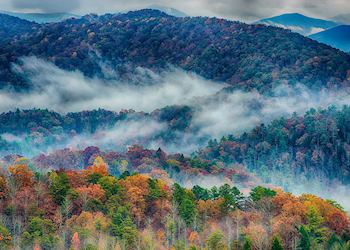 What's your most vivid travel moment?
I was on a 4x4 tour of the Great Smoky Mountains, rising along the Tennessee/North Carolina border. Only a few moments after entering the national park, the tour guide brought the 4x4 to a prompt stop on the small track, he pointed to the left of the vehicle to highlight a black bear slowly making its way through the foliage only a short distance from us. It was so unexpected as we had just started the tour, but it was the most serene, magical moment I will remember for a lifetime.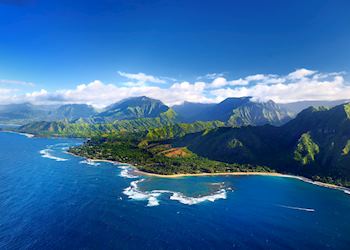 Where would you love to travel next?
Hawaii, the only US state outside of North America, has been on my list for a long time. The Hawaiian archipelago comprising of 137 Volcanic Islands has 1,207 km (750 miles) of ocean coastline and the most beautiful contrast between ocean, mountain, and city vistas. I can't wait to visit.
Your best piece of travel advice?
My travel tip is regarding New England and when to visit. I would highly recommend visiting at the beginning of autumn when the foliage starts turning the most beautiful array of hues that can only be seen by the naked eye — photos and videos don't do it justice. Try taking the Cog Railway to the top of Mount Washington, New Hampshire — on a clear day, the views and hues of the mountain sides beneath will not disappoint.