Jazmine, Canada Specialist
Growing up, I was lucky enough to be a part of a multicultural family, which meant solo trips between Spain, Denmark, Norway and Sweden from a young age. I gained so much from this experience and developed a passion for learning new languages and exploring other cultures. As I grew up I was keen to build on this experience and decided to travel across the world to live in Canada for three years. I indulged in everything the country had to offer. I hiked summits, I skied in the Rockies, and I drove all over the country. I witnessed the glacier-fed lakes thawing in spring and glowing turquoise in summer and I instantly fell in love. When I returned to the UK, I was keen to build a career around my life-changing experiences in Canada and joined Audley where I can help others have the same incredible experiences.
Speak to Jazmine
Start planning your trip to Canada with Jazmine
Q&A with Jazmine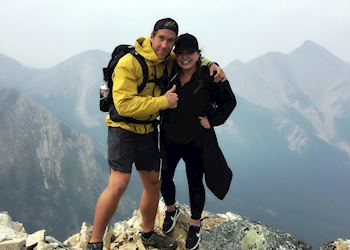 What's your most vivid travel moment?
The day I achieved my first proper mountain summit remains one of the best days of my life. I joined a group hike with 30 or so strangers but was soon struggling to keep up on the steep trail and it wasn't long before the group left me behind. I refused to give in though and after much struggle, I was at the summit. I collapsed into a ball of happy tears and exhaustion as I took in the sweeping panoramic views of the Rocky Mountains and the turquoise Lake Louise and Mirror Lake. It was like nothing I had ever seen or done before.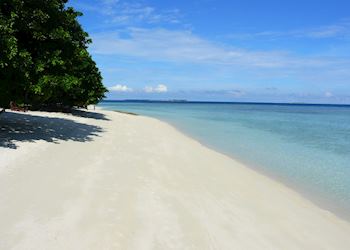 Where would you love to travel next?
Sipadan Island, Malaysia has been at the top of my list for a while. Having gained my PADI diving qualification, my heart if set on visiting what is known as one of the best diving spots in the world. With drift and wall dives, 3,000 species of fish and the chance to swim alongside barracuda sharks and turtles, it sounds like diving heaven.
Your best piece of travel advice?
Watch out for the wildlife. Although the best time to see wildlife is at dawn and dusk, it's not uncommon to come across wild animals in Canada at any time of the day. In the Rockies, there are animal overpasses on major roads to avoid accidents, but you'll still often see wildlife on the side of the road, and when you're hiking, it's best to follow local advice when it comes to bears, they are everywhere in the mountains.