It's the music and movies of America which makes it such a special place for me. For almost 30 years I've been discovering the cities, landscapes, and cultures of this extraordinary country. It's a living museum of iconic, cultural landmarks which immerses me into the world's that I've seen on screen.
I've explored the everglades of Orlando and climbed the steps of the Lincoln Memorial. From the Blue Ridge Mountains of North Carolina to driving the Pacific Coast Highway, I've been mesmerised by its cinematic landscapes which feature distant horizons, glimmering lakes, endless oceans, mountains, deserts, and forests — sometimes within the same day.
My passion for music led me to the world-class Jazz Clubs of New York City, the Juke Joints of Clarksdale, Nashville's Grand Ole Opry and, of course, the labyrinthine, historical French Quarter of New Orleans. I hope to share my experiences by designing adventures for others to explore for themselves.
Speak to Oliver

Start planning your trip to Canada & the USA with Oliver
Q&A with Oliver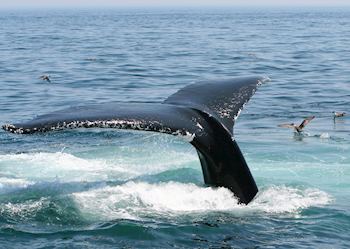 What's your most vivid travel moment?
Provincetown is a beautiful fishing village at the northern tip of Cape Cod, full of craft shops and art galleries. Its most special offerings, though, are the whale-watching tours. I remember standing on deck, clutching the railing and scanning the water for any indication that we might be joined by underwater giants. Suddenly, there was a commotion and I turned to see the unforgettable sight of a humpback whale's tail slipping back under the surface. For the next half-an-hour there were gasps of delight as the whales swam around the boat, blowing air and gazing up at us from under the surface. It's unbelievably special to be close to such magnificent animals.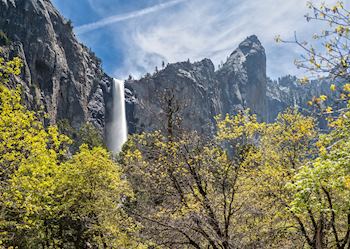 Where would you love to travel next?
I've always wanted to visit Yosemite National Park. I tried once, but snow prevented me from getting in. I'd love to visit the waterfall and the redwood trees, and to stare at the night sky to see the stars scattered across it.
Your best piece of travel advice?
When visiting New Orleans it's worth a visit to Vue Orleans, an exhibition with 360 degree panoramic views from both an indoor and outdoor viewing deck at the top of the Four Seasons Hotel. It has its own entrance and you can purchase tickets in advance or on arrival. The exhibition gives an insight into the history and culture of New Orleans with interactive displays. You could easily spend an hour there before heading up to the viewing platform. Try and time it right to get to the viewing platform for sunset. You won't regret it.