I first visited the United States in 2007 on a trip to California to go to Coachella festival, and have now visited a further ten times with forty states currently ticked off my list. A three-month summer trip all over the country inspired me to become a tour guide, and subsequently began my journey in the travel industry, which has taken me across the globe.
My subsequent travels across Europe, Southeast Asia, Mexico, Cuba, Jordan, Australia, and two years living in New Zealand, were all inspired by my initial journeys across the Atlantic. It's also the ideal place for me to return to, eager to discover another corner I've yet to see.
I've always held a fascination with the United States, the diversity of its geography, cultures, and people. There's so much to explore and savour. The famous cities each with their own unique sense of identity, the incredible national parks with their beauty and adventure, I doubt I'll ever scratch that itch that is America.
From New York to Los Angeles, from Arcadia to Zion, I've loved sharing my passion for the country ever since my first trip. New Orleans is my favourite city in the world, Key West my favourite sunset, and California my favourite state. I hope my love for the country will help you find your favourites.
Speak to Richard

Start planning your trip to Canada & the USA with Richard
Q&A with Richard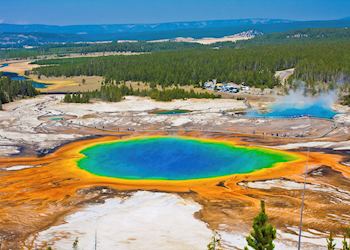 What's your most vivid travel moment?
After a short hike in Yellowstone I jumped in the car and turned down the road, when suddenly a black bear with two of her cubs scrambled down a bank and casually crossed the road without a care in the world. No traffic was behind or in front of me, and for thirty seconds or so I was engaged in such a special and intimate moment with some of the most iconic and loved animals in America. As soon as they made their way into the trees and out of sight, a car drove past me, no idea why I wasn't moving and why my hazards were on, they'd missed out on a very special moment.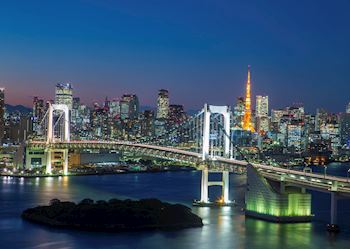 Where would you love to travel next?
Japan has always held a strange draw for me, the chaotic, kaleidoscopic metropolis of Tokyo is a stark contrast to the serenity and tranquillity of the temples and Mount Fuji. I'd love to fully explore the cultures and make-up of this diverse country.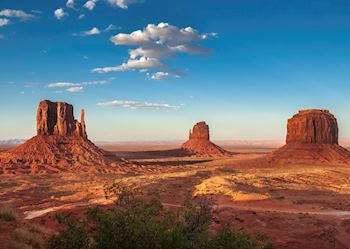 Your best piece of travel advice?
An early start is always a good idea in nature, I've seen the sun rise over the Grand Canyon and Monument Valley, not only does this tend to beat the crowds, but it also offers a perspective that can be so special and intimate. If it's just yourself in an incredible place, watching the sun break over a new day, it's an experience that everyone back home would be envious about.