I grew up in a family that loved to travel and was inspired to explore the world from a young age.
My love affair with the USA started back in 2009 with a trip to the Big Apple where I quickly fell in love with the country and all it has to offer — there is something for everyone.
I knew I had to pursue my love for travel further and joined the industry. Since then, I've been lucky enough to return to the USA on multiple occasions, exploring and experiencing both coast lines and multiple states.
However, my absolute favourite has to be California and Nevada. I love how varied the two states are from exploring the natural beauty of a national park or relaxing on a beach along the Pacific Highway to feeling the buzz and excitement of any of the major cities, there truly is no other place like it and I cannot wait to be able to share these experiences and delights in helping design dream holidays for others.
Speak to Steph

Start planning your trip to the USA with Steph
01993 838 755
Q&A with Steph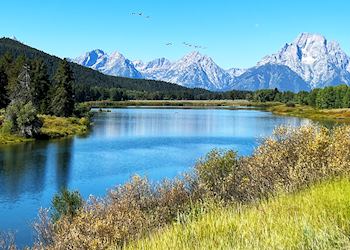 What's your most vivid travel moment?
My most vivid travel moment comes from my recent trip to Wyoming, the first point in my tour around the American Rocky Mountains. I had an early morning tour of Grand Teton National Park which was truly unforgettable not only for its jaw-dropping mountains, lakes, and stunning sunrises but also for the abundance of wildlife that make the Grand Teton's their home. I was lucky to have the pleasure of seeing up close bison, moose, and elk in their natural habitat — a memory that will never fade.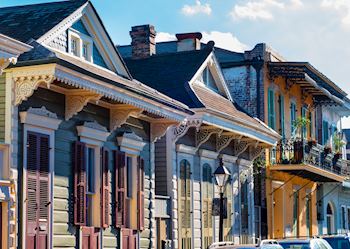 Where would you love to travel next?
Having previously explored both the east and west coasts of America. My next trip is to delve into the Deep South, more specifically New Orleans, Nashville, and Memphis where I can indulge my love of music, great food, and local culture. Each city has its own unique flair and plenty to offer.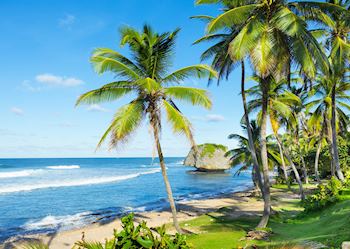 Your best piece of travel advice?
Go with the flow. Many of my fondest memories have come from simply seeing where the day takes me. I'll always remember my first visit to Barbados when my husband and I met a local taxi driver who offered to show us the real Barbados. Later that day he took us on a tour of the island taking us to hidden beaches with incredible marine life while sharing his first-hand local knowledge of the island and giving us a whole host of recommendations for our time there.