A country of glorious contrasts, Japanese culture, heritage and traditions are unlike anywhere else in the world. It's a destination that appeals to young and old alike, so whether you're planning a tailor-made holiday to Japan with your family, are keen to take in the world-famous cherry blossom or are simply hoping to explore on a budget, our Japan country guides are an invaluable reference. From a stay in a traditional ryokan to sampling some of Japan's tasty cuisine, experiences are plentiful.
Speak to someone
who's been there

Start planning your tailor-made trip by calling one of our Japan specialists on 1 800 992 198
Ideas for how to explore Japan
Our travel guides share our specialists' passion and knowledge for Japan. We travel here regularly to discover new experiences, explore untried areas and dig deeper into the better-known places and attractions. At the same time, we gather advice and up-to-date information on the best-quality guides, new hotels and restaurants, and the most memorable forms of transportation.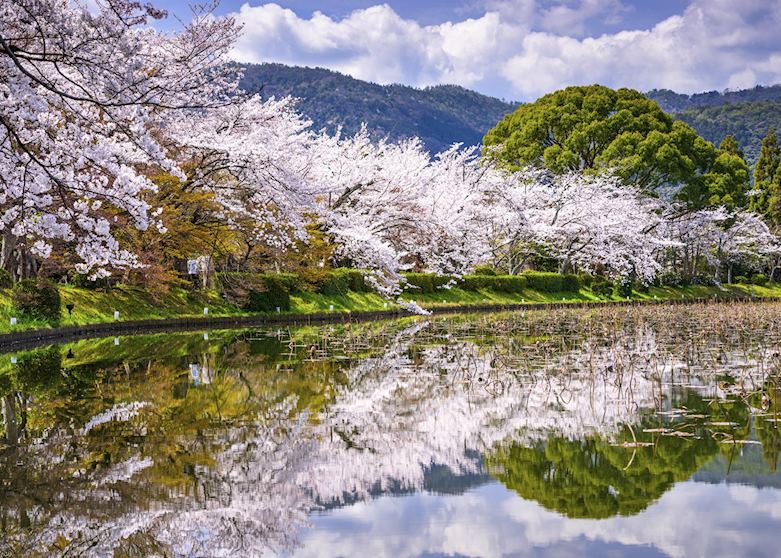 Japan
Each Japanese season brings a raft of distinct experiences, from spring's cherry blossom to winter's snow crab delicacies. Japan specialist Henry shares the highlights of each time of year to help you decide when to visit Japan.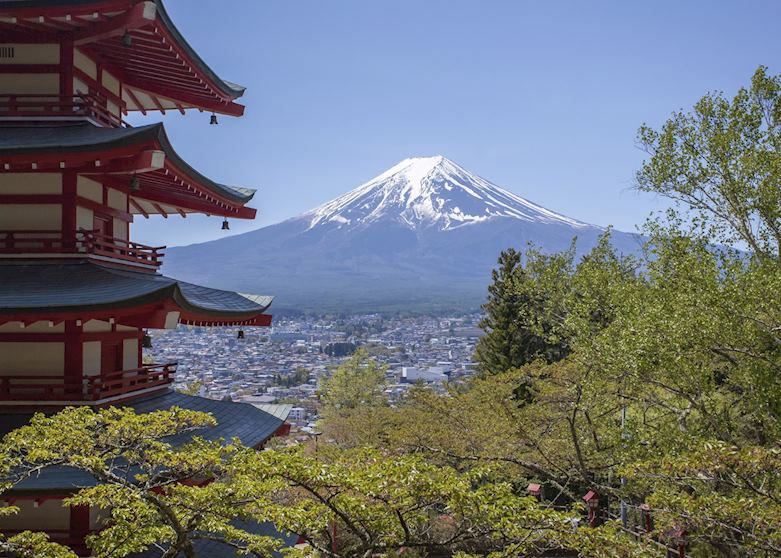 Japan
Mount Fuji is, along with geisha, sushi and the bullet train, one of the most iconic images of the country. We can offer advice on where to view Japan's most famous landmark, as well as how to incorporate some of these other sights into a tailor-made trip to Japan.
---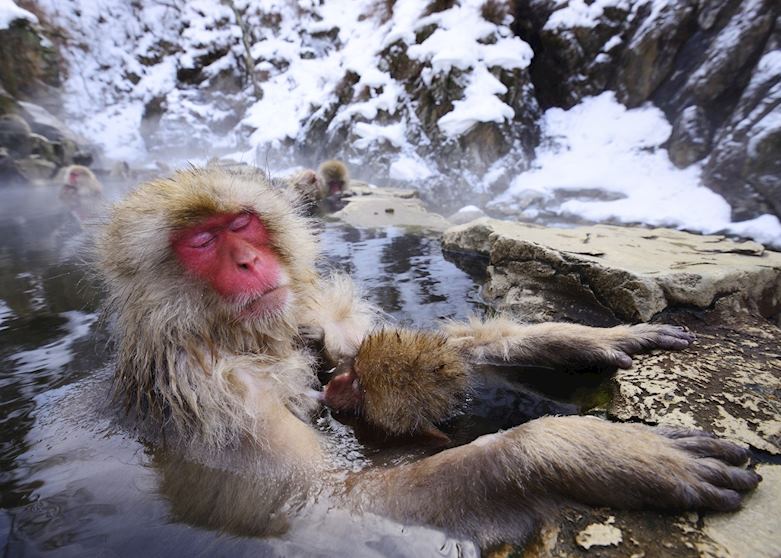 Japan
A futuristic and vibrant country, Japan is a destination that appeals to family members of all ages. Safe, clean and with a good infrastructure, there are plenty of ways to explore. Japan specialist, Jake, talks us through how to get the most of your family holiday in Japan.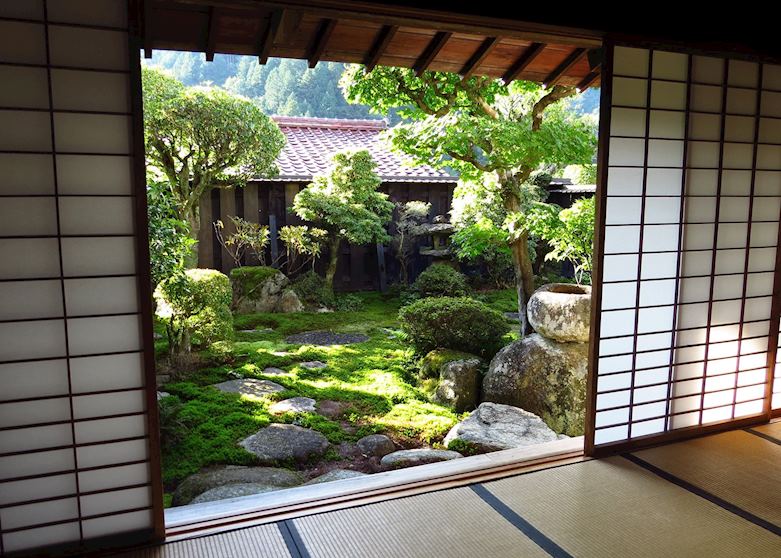 Japan
Honeymoon couples looking for a cultural adventure will be spoiled for choice in Japan. Country specialist, Layla, discusses some of the highlights for those wishing to honeymoon here.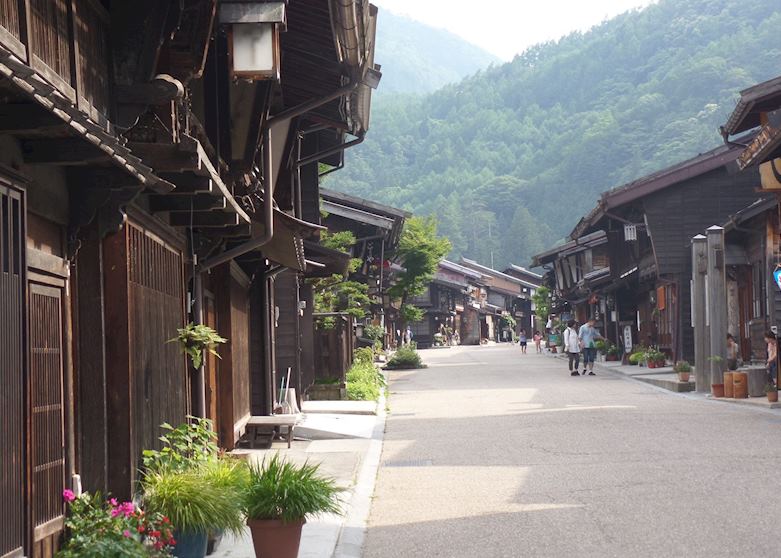 Japan
Exploring Japan on foot gives you access to hallowed pilgrimage trails, panoramic mountain passes and some of the oldest trees in the world. Our Japan specialists share their pick of the best, from gentle strolls to multi-day hikes.
---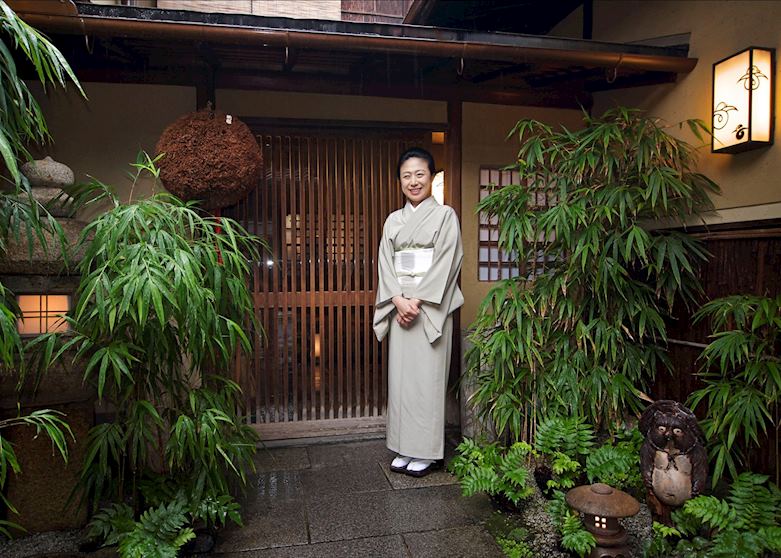 Japan
A stay in a ryokan, or traditional Japanese inn, is a highlight of any trip to Japan, with wonderful hospitality, food and bathing.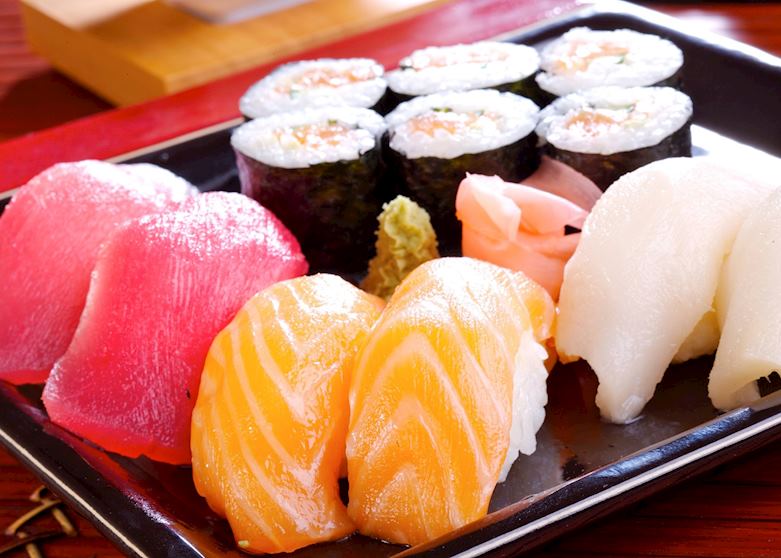 Japan
You might know your sushi, but it's just the tip of a cuisine that's garnered UNESCO heritage status. Our Japan specialists delve into some of the culinary experiences Japan has to offer, from kaiseki multi-course dinners to convenience-store specialties.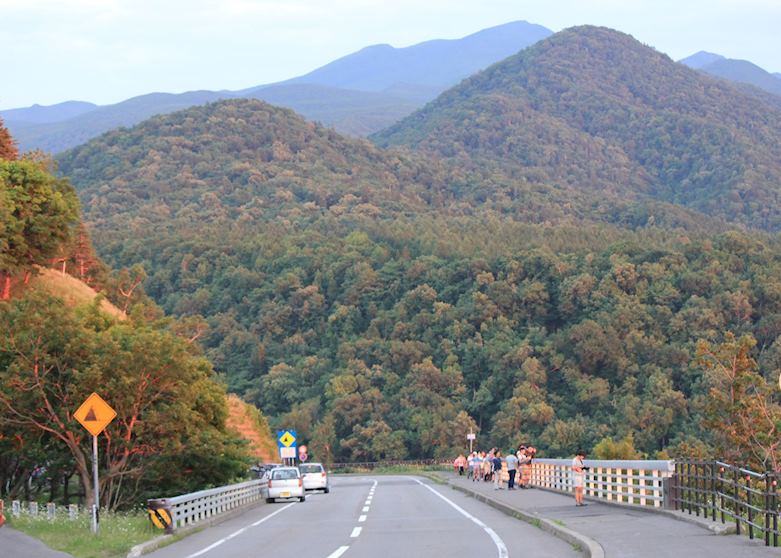 Japan
In this how-to guide, our Japan specialist Toby explains what it's like driving around Japan. We've asked him some practical questions about traffic, navigation and the quirks of Japanese motoring.
---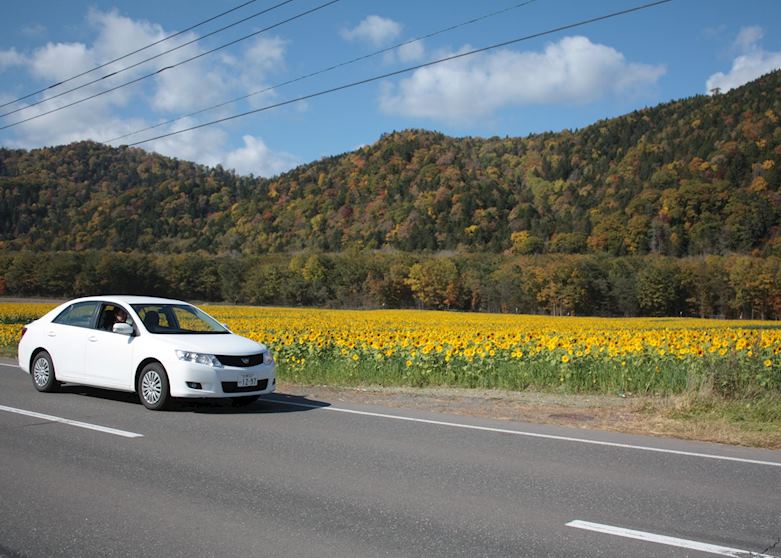 Japan
Hokkaido, Japan's northernmost island, is a volcanic, alpine-forested wilderness with bubbling hot springs and vivid-blue caldera lakes. Japan specialist Toby explains how you can make the most of your visit by self-driving across the island.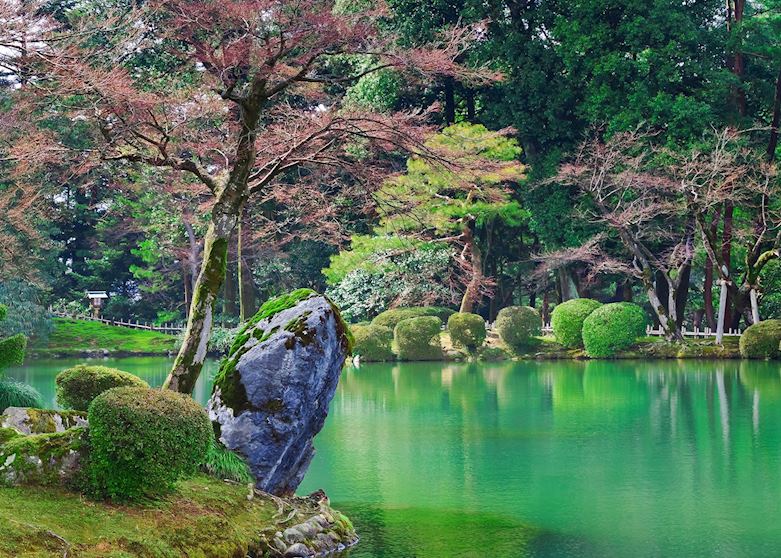 Japan
From Kenrokuen's venerated views to gardens hidden deep in the countryside, specialist Amanda recommends her preferred gardens to visit in Japan. She also explains what makes Japan's gardens so interesting and why gardening is an important national art form.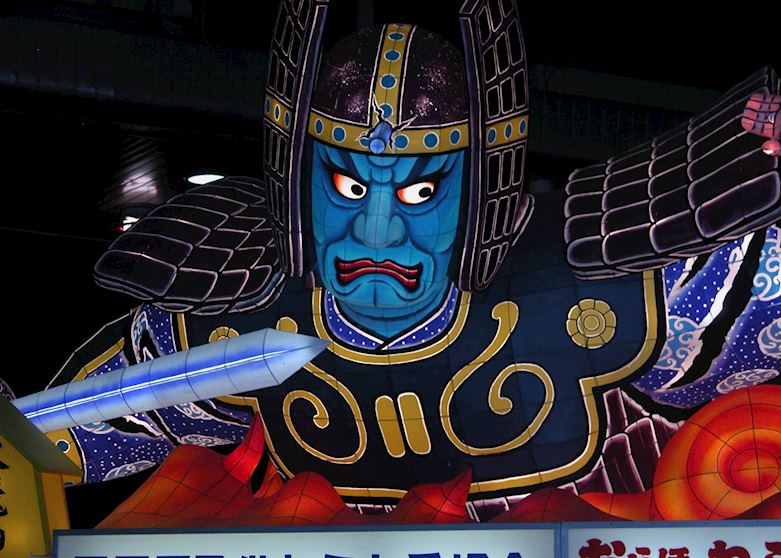 Japan
Japan specialist Rachael had time to take part in many festivals and celebrations while living in the country. She explains why attending such an event in Japan is an ideal way to explore Japanese culture, and discusses a few of her most memorable celebrations.
---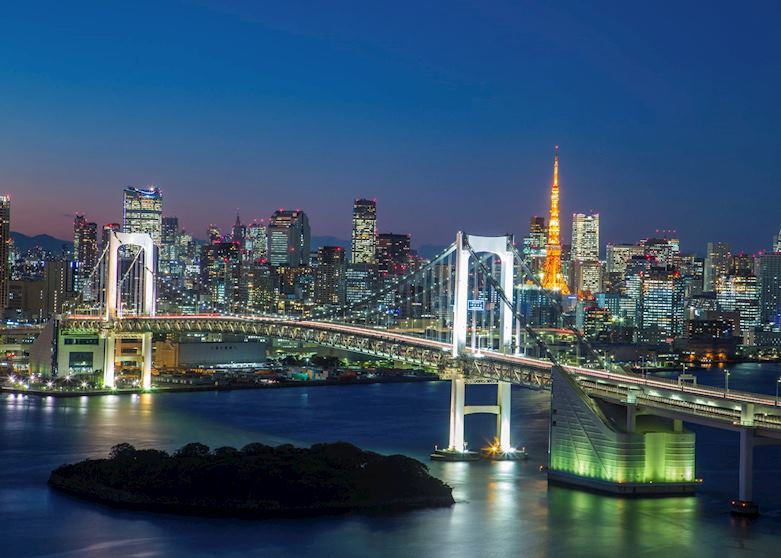 Japan
Japan specialist Rachael explains how, by taking advantage of a Japan Rail Pass, choosing your accommodation wisely and visiting her recommended places to eat, a good-value trip to Japan is more achievable than ever.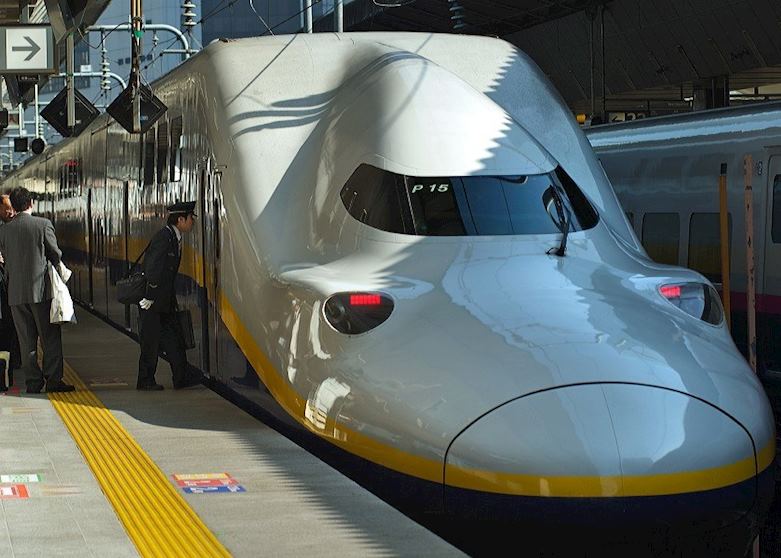 Japan
Japan has long been celebrated for its high-speed train innovations. Japan specialist Phil explains why, for him, Japan's bullet trains are an ideal way to see the country. He shares his experiences riding the trains through Japan and how to incorporate them into your trip.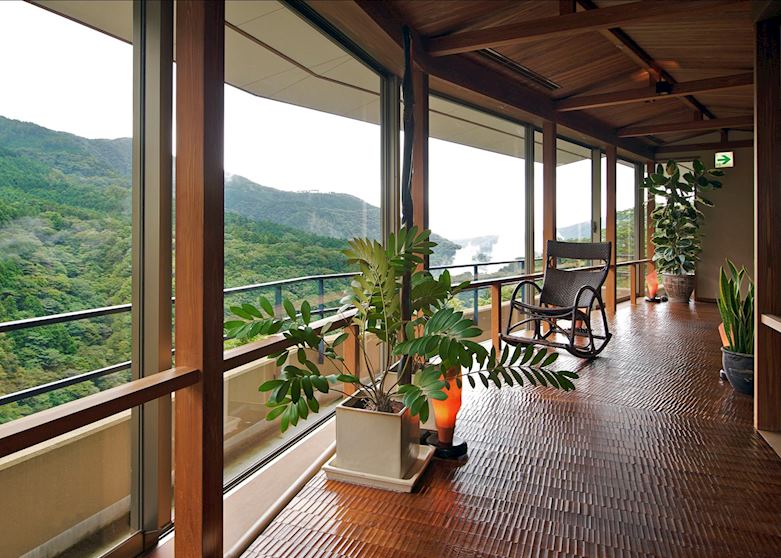 Japan
Japan is a country where historic traditions and modern living blend seamlessly, and there are a number of ways to combine luxury and culture. One of our Japan specialists, Katherine, details some of the most appealing ways to indulge in this unique destination.
---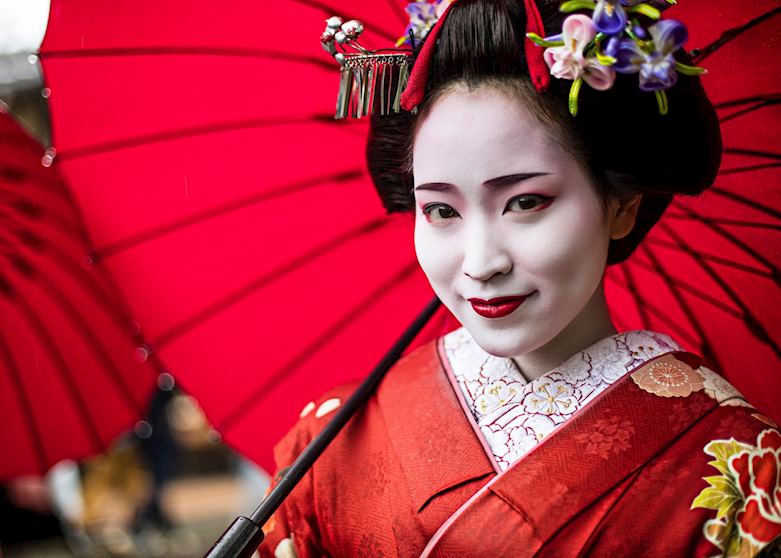 Japan
Having lived and travelled across the country, our Japan Specialist Caitlin has compiled her highlights, from observing centuries-old rituals to the learning about the most modern technology.