Going to a Hidden Beach doesn't mean you have to leave the kids at home. Whether your children are toddlers or are branching into their late teens, many of our hotels have been specifically chosen with family needs in mind.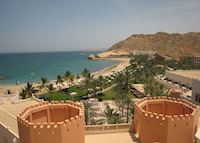 Discover the dramatic desert scenery of the Wahiba Sands before a relaxing beach week overlooking the Sea of Oman.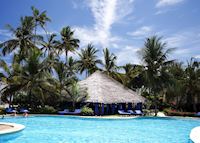 Spend a few days discovering Muscat's souks and mosques and then head to the white sands, stunning waters and spice farms of Zanzibar.
Discover museums, souks and one of the most impressive mosques in the world as you explore Abu Dhabi and the surrounding desert before flying to the white sands and crystal waters of the Maldives for a relaxing week on the beach.
Combine a variety of activities around Costa Rica's famous Arenal Volcano region with some relaxation on a small and rustic hideaway on the peaceful Northern Pacific Coast.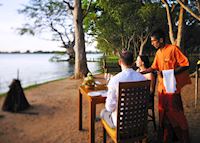 Discover the historic sights of Sri Lanka's Cultural Triangle, including ancient capitals and the mighty rock fortress of Sigirya before a week of pure relaxation enjoying the Maldives' soft white sands and clear water.