After graduating from university with a degree in Geography, Lucy succumbed to her niggling wanderlust and travelled for 15 months around Asia, South America and Australasia. Having always had a passion for the environment, she fell in love with Australia's diversity and vast landscapes.
A self-drive camping trip took her from Perth up the isolated west coast to Broome and Darwin, before cutting the country in half en route to Adelaide. The journey passed pristine beaches in Western Australia, tropical bush land in Kakadu National Park, and the arid red interior around Uluru. She ended her trip in Sydney knowing she'd be back soon.
Following this trip, Lucy worked for a tour company in Suffolk planning adventure holidays to destinations across the world. Since joining Audley Travel, Lucy has returned to Australia to self-drive through South Australia, Victoria, New South Wales and Queensland on a research trip, taking in the iconic Great Ocean Road, Daintree National Park and countless other highlights.
Speak to Lucy

Start planning your trip to Australasia with Lucy by calling
01993 838 803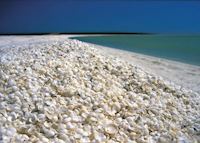 Shark Bay is a sequence of gulfs, bays, inlets and islands on Western Australia's Coral Coast. There is Shell Beach, a 60km long stretch along the Indian Ocean, made entirely of small white shells without a grain of sand. You can watch wild dolphins aquaplane in the shallow waters at Monkey Mia, they return almost daily and are completely at ease around humans.
This region continues to amaze and the best way to see it is to jump in a car and take off along the Wold Heritage Drive, stopping at lookouts over the turquoise Indian Ocean, where you will see coral formations and perhaps even a ray gliding by. Truly magical."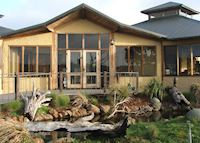 The exceptionally friendly owners set up this fully self-sustainable property at a young age and now run it as an interactive guest experience. A stay here is so much more than just a place to lay your head at night! Located in Cape Otway National Park, it is the perfect base to begin your drive of the Great Ocean Road.
There are numerous ongoing conservation projects and you will certainly have the opportunity to take a nature walk through the grounds to spot some native Australian wildlife and witness or partake in feeding time in the rehabilitation nursery for kangaroos, koalas and gentle sugar gliders.
The food you will eat here is made from ingredients grown in the grounds, and is all lovingly home cooked and very delicious!
I'll never forget when…
During a visit to Kakadu National Park I was approached by an Aboriginal Ranger, who was concerned that my flip-flops would not be sufficient on the terrain. He decided to take me on a private tour, entertaining me with stories of shocking life-threatening crocodile encounters, ancient Dreamtime beliefs and fascinating daily life in the Australian bush.

He explained how each plant could be used in cooking, craftwork and even venom antidotes, and he unlocked the secrets of local rock art. I will never forget this touching insight into Aboriginal life.