Vancouver Island is located off the West Coast of mainland Canada. At 466 km (290 miles) in length and 80 km (50 miles) wide, it is the world's 43rd largest island and a place that manages to condense most of the highlights of Canada. Audley's Canada team pick out their own personal highlights of the island.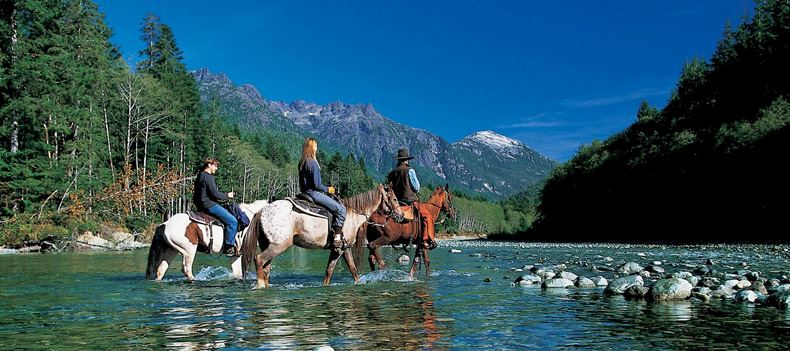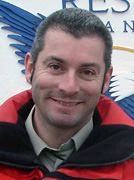 Peering out of my window, I looked down from the small seaplane as we rapidly left the urban sprawl of Vancouver behind and headed out across the Strait of Georgia toward Vancouver Island. This 35 minute flight unveiled one scenic panorama after another; the toy-like ships plying the Strait, the minuscule Gulf Islands with their tiny houses and moorings hidden among verdant rainforest and, finally, the mighty and imposing buildings of British Columbia's capital city, Victoria, as we landed with a thrilling bump on the inner harbor, right in front of the Parliament Buildings. Vancouver Island is a special place for all of us in the Canada team, but for very different reasons. For me, once I had disembarked from my seaplane and collected a hire car, it was the breathtaking mountain scenery that formed the highlight. For others it is the wildlife, the culture and history, the diversity of activities, the wonderful restaurants and the unique places to stay that stand out. Here are our personal highlights of the island; and reasons why you should make your own trip there.
The Scenery
The drive north from Victoria along the Island Highway is pleasant enough but, turning off the highway toward Tofino, I soon reached MacMillan Provincial Park where the neck-achingly tall trees of Cathedral Grove reach for the clouds. Logging has been responsible for the destruction of much old-growth forest on the island and although this continues, much of the remaining temperate rainforest is now protected. Throughout the island you will find Douglas firs, hemlock, red cedars and Sitka spruce of monumental proportions and venerable age. As I continued my drive west toward the coast, nothing quite prepared me for the mountain scenery that forms the backbone of the island. The winding road wends its way over a sea of spruce-clad mountains that beckoned me ever onward. Once at the rugged Pacific coast I found mighty waves crashing on deserted rainforest-fringed beaches, tossing driftwood high amidst the sand dunes.
History and Culture
There have been First Nations settlers on Vancouver Island for more than 10,000 years, passing on their lore of working in tandem with nature and basic trade. Since the advent of the first Europeans at the end of the 18th century, native culture had been in decline and the First Nations peoples themselves have striven through adversity to preserve their traditions and cultural identity. Today this ancient culture is thriving once more, and nowhere exemplifies this better than the tiny community at Alert Bay on little Cormorant Island, which I visited last year. The island is reached by a short ferry crossing from Port McNeill off Vancouver Island's northeast coast. For me the highlights were the stunning totem poles at the Namgis burial ground but I was also astounded by the richness of the collection of masks, head-dresses and ceremonial regalia of the previously outlawed Potlatch ceremony. The regalia, which are preserved at the U'mista Cultural Centre, were confiscated in the 1920s by the government during a period of cultural repression and were only returned to the First Nations in the 1970s. The local Kwakwaka'wakw First Nation prides itself on keeping their ancestral traditions alive and I was heartened to see young people working on canoes and totem poles when I visited. These young crafts people were very eager to talk to me about their cultural heritage; demonstrating how the ancient skills of their ancestors are still very much alive. For those wanting to learn more about the history of the First Nations, there is an excellent collection of artifacts at the Royal British Columbia Museum in Victoria and also at the Kwagiulth Museum at Cape Mudge on Quadra Island.
James Butler, Canada and Alaska Program Manager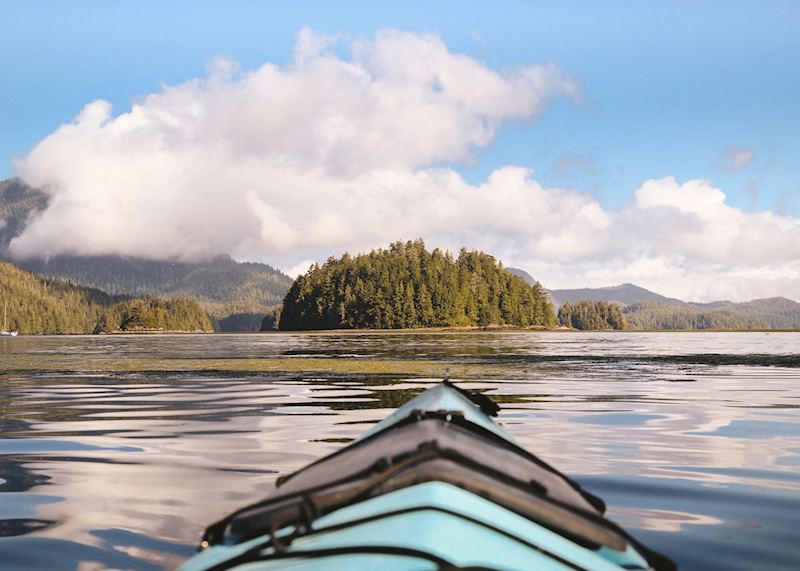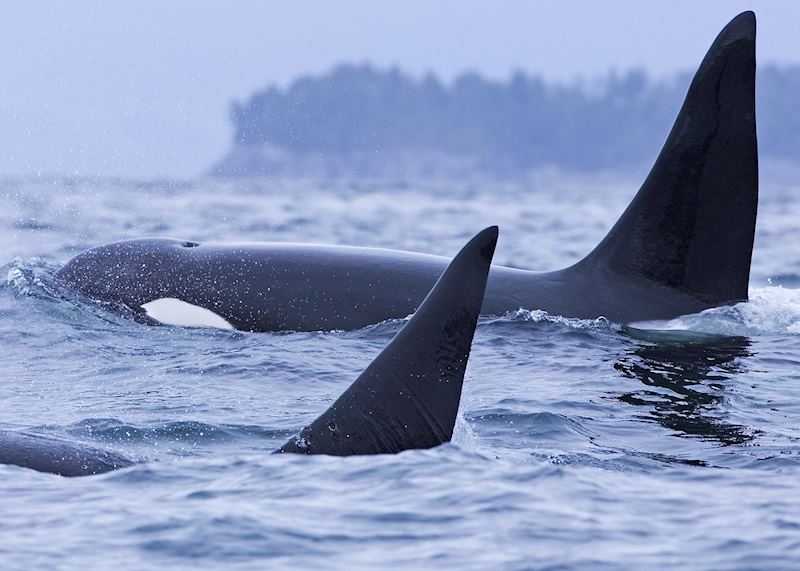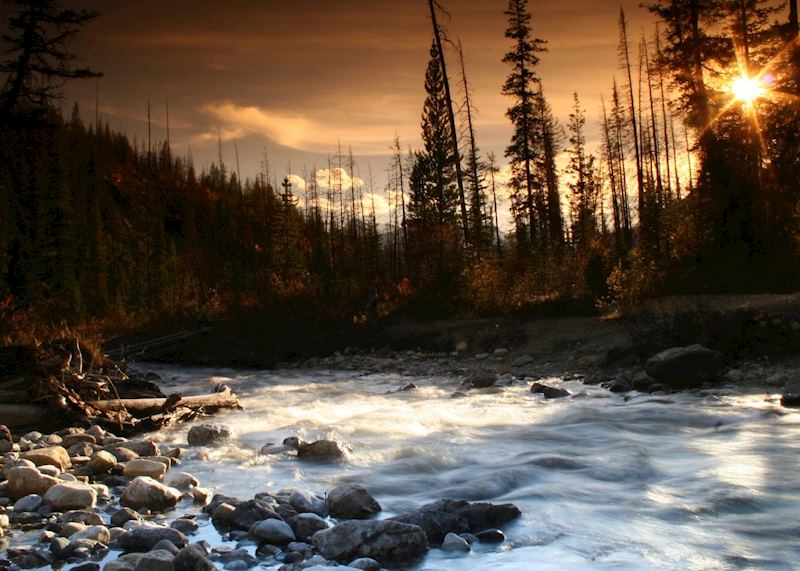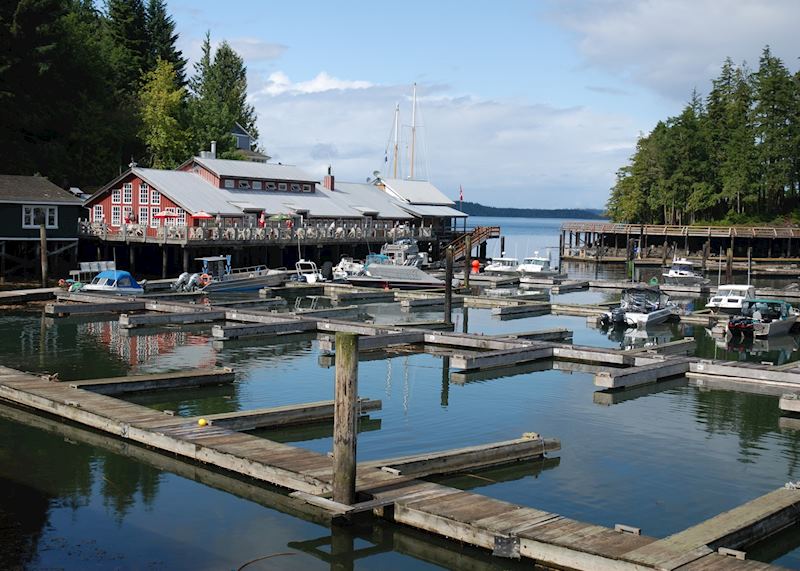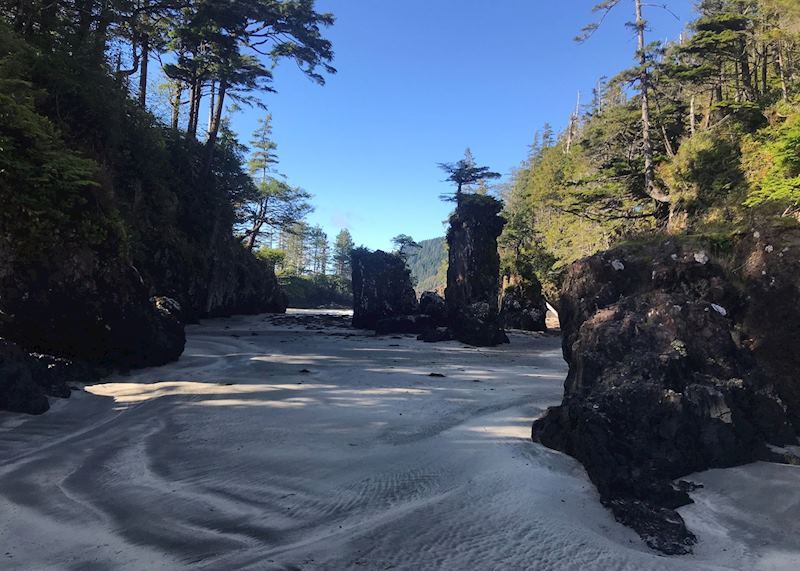 Activities
One of my favorite memories is of gently paddling a kayak in the still waters of Clayoquot Sound. After a day of kayaking, the unspoilt sandy beaches, strewn with driftwood, are excellent for a therapeutic walk as you listen to the crash of the waves. Vancouver Island also offers amazing surfing and many fine day hikes. Multi day hiking doesn't get much better and trails such as the West Coast Trail are justifiably renowned for their isolation and scenic beauty. Fishing on the island is some of the best in a country renowned for this, with Steelhead, Dolly Varden and various species of salmon providing great sport for beginners and experienced fishermen alike. The feeling of being at one with nature was a very special experience; the overriding highlight was while kayaking, when I came face-to-face with a black bear as he foraged for food along the shoreline. We held our breath as this magnificent bear carried on his foraging for food, totally oblivious to my presence. As I continued along the shoreline, I was astounded by the sheer numbers of bald eagles perching in the trees while harbor porpoises darted across the horizon. There is a great chance of seeing whales and other marine wildlife without leaving a mark on the environment.
Food and Drink
In recent years a plethora of excellent, locally owned restaurants have sprung up over Vancouver Island bringing a tantalizing range of menus for the visitor to sample. I've been lucky enough to eat in some of these establishments myself, but we also keep a record of all our clients' recommendations in order to pass these on to future Audley clients. Here are some of our favorites. In Tofino, Sobo serves the most delicious fish tacos and smoked wild fish chowder, whilst Shelter serves a good Yellow Thai fish curry. In Victoria there's cosmopolitan Camille's, Topos for great Italian food, Baan Thai and Café Brio and in Campbell River I can particularly recommend Salmon Point Waterfront Restaurant where you can feast on the freshest seafood, sipping a glass of chilled wine glorying in the magnificent waterfront setting. In recent years a plethora of excellent, locally owned restaurants have sprung up across Vancouver Island bringing a tantalizing range of menus for the visitor to sample. I've been lucky enough to eat in some of these establishments myself, but at Audley we also keep a record of all our clients' recommendations in order to pass these on to future Audley clients.
Places to Stay
After a day of exploring and adventure I like nothing more than enjoying a delicious dinner before snuggling up in a comfortable bed. The island offers a wide range of accommodation to suit many tastes and budgets although choices are somewhat limited in the smaller, more remote settlements. Like many of our clients, I like to try and avoid the chain hotels, so we have worked hard to find accommodation that exudes the character of the destination and the personality of the owners. As a result we can now offer a range of bed and breakfast properties that not only provide comfortable lodging but also a chance to meet the locals and learn more about the area you are visiting. My favorites include Cable Cove Inn in Tofino, run by Ram and Sonya. Ram is a fully trained chef so meals here are a real treat and rooms are delightful with water views. Another favorite of mine is Abigail's, a lovely old house in downtown Victoria, whose rooms have fireplaces and where sherry and hors d'oeuvres are served in the library before dinner.
Wildlife
By far the island's greatest asset is its prolific wildlife, and no trip to Canada is complete without seeing bears or whales. Two of my favorite wilderness lodges are located off the east coast of the island among stunning towering peaks and both offer some of the world's best black and grizzly bear watching. One is Knight Inlet Lodge, accessed from Campbell River, and the other is Great Bear Lodge, reached from Port Hardy and owned and run by our good friend, and superb biologist, Tom Rivest. He takes his guests in small groups out, either on foot or by boat, impressing all with his knowledge, boundless enthusiasm and love and respect for the surrounding wilderness. He will show you fresh bear tracks, where best to go to see bears at close range and explain the biodiversity of this wonderful temperate rainforest. Limited to just 10 guests at any one time, you can be assured of a very personal and expert perspective on this unique and untouched corner of British Columbia. If your budget or time does not stretch to these multi-day stays, we can offer a day trip to a remote and beautiful fjord to see grizzly bears at close quarters, departing from Campbell River, or a morning spent, like Fiona did, viewing black bears as they forage along the shore at Tofino. I have also seen black bears at remoter roadsides whilst driving through the island. I consider whale-watching here to be some of the best in the world; every March some 20,000 gray whales migrate north within sight of the coast. Summer is the best time, with orcas seen from Victoria and in the Johnstone Strait near Telegraph Cove, and gray whales seen from Tofino. I have also frequently seen large numbers of seals, sea lions and sea otters on boat trips around the coast. The island has bald eagles in enormous numbers and, apparently, Canada's highest concentration of the rarely seen cougar.
Canada

Canada, with more than nine million square kilometers, is the second largest country on earth. Spanning six time zones, it takes as long to fly from one end of the country to the other as it does to fly to the east coast from the UK. The cosmopolitan cities are safe and clean, the people incredibly friendly, and Canadians take a real pride in their beautiful environment

Discover more about tailor-made trips to Canada