Kerry , Canada & Alaska Specialist
I was born in Edmonton, Canada and I have the fondest of memories of camping in the Rocky Mountains and family road trips across the provinces. The lure of Canada's great outdoors has never left me and after graduating from university, I took many summer trips back to Canada to continue exploring. My deep-seated love for all things Canadian led me to start my career at Audley where I'm able to share my passion for the pristine wilderness, rich culture and diverse wildlife of the country.
Having explored Canada from far east to west my quest took me to Alaska. The experience of travelling through such remote wilderness and vast country has been one of my life's highlights. Alaska's scenery, from the rugged interior to the beautiful coastline with its huge tidewater glaciers, dramatic rock faces and abundance of wildlife are just some of the reasons to explore this unique country.
Speak to Kerry

Start planning your trip to Canada & the USA with Kerry by calling 01993 838 203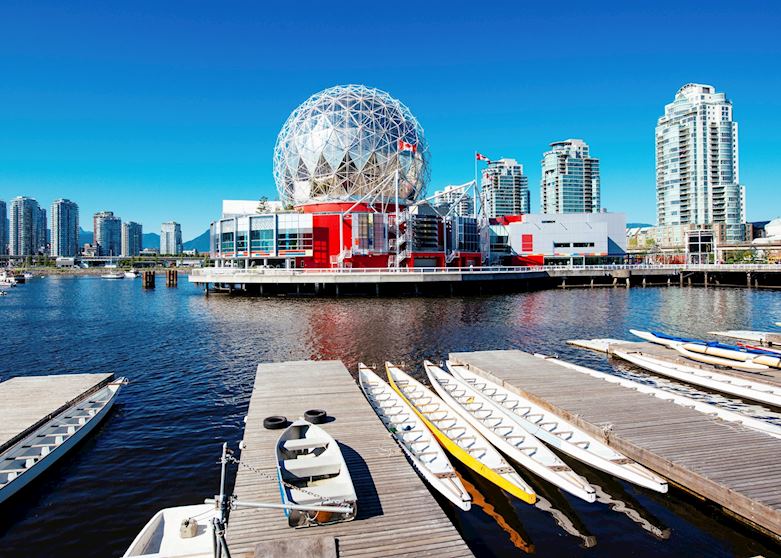 Canada
A vibrant, friendly and cosmopolitan city nestled between the sea and the mountains, Vancouver residents often joke about being able to ski in the morning and sail in the afternoon. Along with the beaches, parks and mountain trails, you also get pockets of rainforest and that's before you even think about the city's manmade delights. The city has a very progressive and outward-looking attitude with food from around the globe, a strong eco-friendly vibe and a host of bustling outdoor markets. It's a great place to explore on foot or I would recommend one of the excellent daily guided bike tours.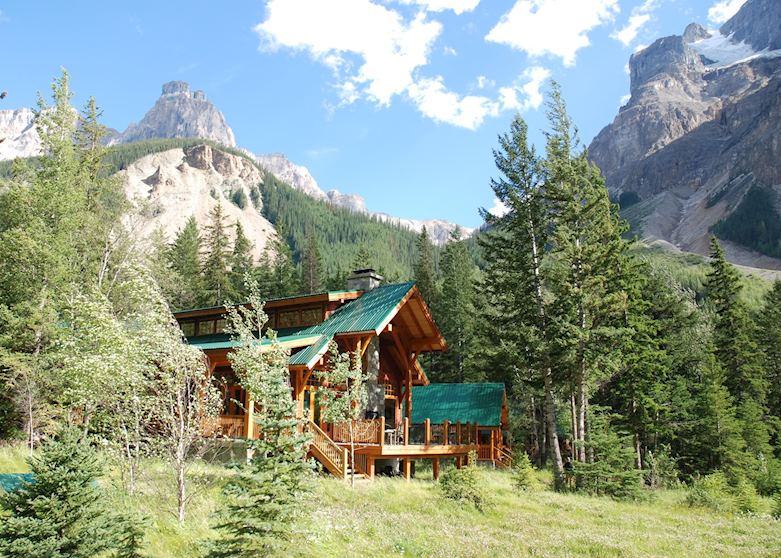 Canada
Set in Yoho National Park in the heart of the Canadian Rockies, Cathedral Mountain Lodge is a great place to escape. The lodge offers an exclusive experience in the midst of the wilderness with panoramic views of the mountains and woodlands, romantic log cabins with every comfort, and fine food. It's a wonderful place for couples or anyone looking to experience backcountry Canada in style. You can hike in the mountains, to lakes, waterfalls and scenic lookouts, visit the icefields or observe wildlife but nothing compares to waking up to fresh mountain air and the scent of the forest blowing in the breeze.
I'll never forget when…
Taking off in a helicopter and flying over the rugged, snow-capped mountains of the Alaska Range to see Denali, the highest peak in North America emerge from the clouds was simply unforgettable. The thrill of the helicopter ride combined with the grandeur of the scenery was magical. When we landed on a glacier and got out to explore, it was incredible to be standing in such a remote part of the landscape next to blue lagoons and surrounded by towering peaks. The magnitude of the mountain range and my insignificance in it made a huge impression on me.