I've always been drawn to the United States throughout my life, whether due to the vast landscapes, history, politics, or cultural influence the country has on the entire world. I used this passion to dedicate my education to the country, undertaking a degree in American Studies. This gave me the opportunity to live and work in the United States, and while there I was able to travel and explore numerous locations which furthered my appreciation for all it has to offer.
Using the knowledge I accrued, I joined Audley and was able to revisit certain areas I adore such as the bustling city of San Francisco, yet also explore new areas such as the awe-inspiring and serene national parks of Yosemite and Zion. I believe the United States has something for everyone, and I'm beyond excited to help my clients achieve the trip of their dreams.
Speak to Louis

Start planning your trip to the USA with Louis
01993 838 755
Q&A with Louis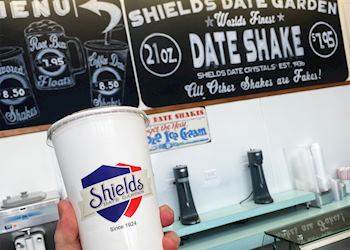 What's the best local dish you've tasted?
The history and iconography of the United States' fast-food offerings are known throughout the world. The best example of this during my recent visit would be the 'date shake' that I tried while visiting Palm Springs: it's a blend of classic American vanilla soft-serve ice cream with the deliciously sweet fresh dates that Palm Springs is known for, with over 119 varieties being grown in the area. With the hot climate, sipping on this treat is the perfect refreshment after a long day of excursions.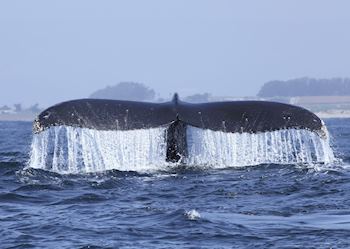 What's your most vivid travel moment?
During a recent visit to Monterey in California, I had the opportunity to go whale-watching with a local company who have been operating in the area since 1949. We embarked in a small boat out to the open ocean where I noticed spurts of water erupting in the distance, soon realising I was witnessing a pod of humpback whales breaching the surface. We slowly moved closer and for over an hour observed the whales feeding, taking a breath at the surface, and diving back down, exposing their majestic tails as they descended. I never imagined I would get to experience something so spectacular and have since made it my mission to return.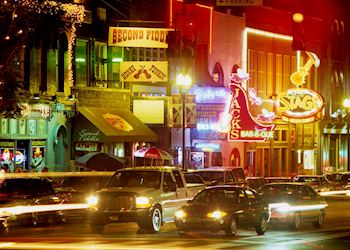 Where would you love to travel next?
Nashville, Tennessee is the next destination to visit on my list. After enjoying a variety of live country music on my recent trip to the west coast, I would love to explore the home of country music and enjoy everything the city has to offer, hopefully even taking a tour of the Grand Ole Opry.