Having spent summers as a child at my grandparents' house in France, I realised early on that travel was for me. I've always taken every opportunity to be somewhere new, whether it's volunteering in Tanzania and seeing a herd of elephants in the Ngorongoro Crater or Norway to see the Aurora Borealis.
However, Canada is the place that I want to keep returning to after working in Whistler for a year, as part of my International Hospitality and Tourism degree. Being surrounded by snow-topped mountains, clear green fresh lakes, burgundy maple leaves in the autumn and dense alpine forests I feel my best self.
Since joining Audley I've ventured to the eastern cities, the Rockies and Vancouver Island and I can't wait to continue finding more places to love. If you are thinking about planning a trip to Canada my advice is, go, it's worth it.
Speak to Milly

Start planning your trip to Canada with Milly
01993 838 755
Q&A with Milly
What's your most vivid travel moment?
While I was living in Canada my family came to visit me and we embarked on a grizzly bear tour from Campbell River. It was amazing to emerge from the foggy seascape with tiny islands jutting out and to be greated by sea lions and bald eagles. After hiking through the forest and visiting many viewing platforms we finally saw a young grizzly bear just a short distance away in a river. For around an hour he was bouncing up and down on some drift wood and trying to catch fish with his claws.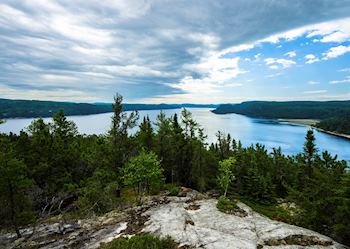 Where would you love to travel next?
After seeing humpback whales in Victoria, I definitely want to see more marine life. To see beluga whales are at the top of my list so the Saguenay Fjord is where I'd love to travel to next.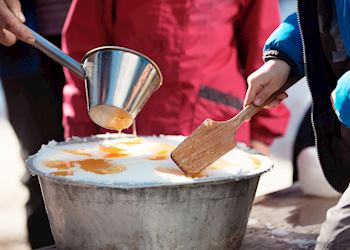 Your best piece of travel advice?
Pack light, so you have more room to bring home maple syrup and be open to trying new experiences. I often find when travelling that it's the things I'd never dream I'd do that make the trip.