I grew up in a family of explorers and was fortunate enough to spend my childhood swimming in the Lake District, dipping my toes in the Mediterranean, scaling mountains in North America and sampling new cuisines down-under. This upbringing led to a love of the outdoors, culture and a desire to continue exploring.
After completing my studies, I took the opportunity to go and live and work in Australia and New Zealand. It was there I discovered my passion for sharing my love of travel and became a Travel Agent for the first time. Since working in travel, I have been fortunate to travel across Europe by train, tuk-tuk my way around Southeast Asia, and learn how to snowboard in the snow capital of the world, Whistler.
My most recent trip to Canada involved looking out for bears rummaging along Vancouver's north shore, soaking up Toronto's diverse and cosmopolitan atmosphere, soaring through the Rockies wild landscape, indulging in Quebecois cuisine and learning about Canada's indigenous culture through art, music, place names, and landscapes.
Now settled with a young family, I love sending Audley clients to Canada to experience its rich heritage, liberal freedoms, outstanding cuisine and unspoiled wilderness.
Speak to Paul

Start planning your trip to Canada with Paul
01993 838 755
Q&A with Paul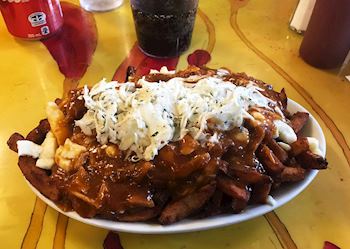 What's the best local dish you've tasted?
A Montreal legend since 1968 and has the best poutine in Montreal — La Banquise. Poutine is a French-Canadian dish that's traditionally made up of French fries and fresh cheese curds, covered with gravy. There are more than 30 varieties available, but my top pick has to be 'La Boogalou' which comprises French fries, cheese curds, pulled pork, creamy coleslaw and sour cream.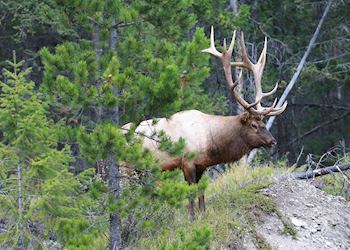 What's your most vivid travel moment?
Cruising though Jasper National Park, from the freedom of the sidecar of a powerful Harley-Davidson touring motorcycle, where wolves, elk, caribou, beaver, and bear roam freely. Glaciers extend out between towering mountain peaks, valleys are broad and beautiful, and the rivers rushing through them is something that will stay with me forever. It's such a personal and unique way to experience the natural wonders of this incredible landscape.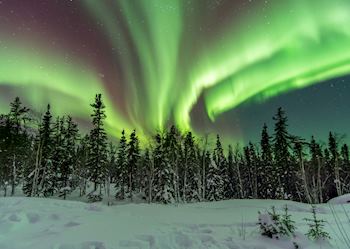 Where would you love to travel next?
Only a small fraction of visitors cross the 60th parallel. Despite this, this desolate, gorgeous territory covers more than 40% of Canada's total land area and is home to some of the country's more unique attractions. I'd love to go in the winter to see the Northern Lights in their full grandeur.