My passion for travel was heavily influenced by my father who has travelled across every continent. As a child, my fondest memories were listening to my dad's stories about the countries he had visited which led me to live and travel across the globe. I initially started a career in hairdressing as I knew this was a skill I could take worldwide. Hairdressing led me to live in New Zealand, Australia and Canada as well as travelling through over 20 countries.
Having lived in Canada for two years and travelled back on multiple occasions, I have unique experiences that will stay with me forever. From Riding horses through Alberta's famous Rocky Mountains, sunset surfing on Tofino's beautiful shorelines and exploring the hidden corners of Canada's eastern cities. I can appreciate the beauty of all seasons but my favourite time of year is summer when the bears come out of hibernation and hiking season begins.
Speak to Ryan

Start planning your trip to Canada with Ryan
Q&A with Ryan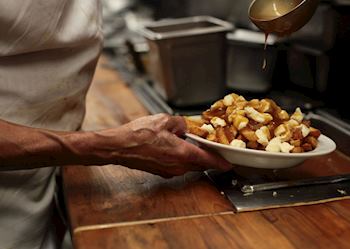 What's the best local dish you've tasted?
It's not the healthiest option but something that you have to try at least once in your life, but for me many times. Poutine is a nationwide dish in Canada that originates from Québec. It consists of fries, cheese curds and gravy served with a topping of your choice. The most memorable poutine I had was in Québec. The restaurant got the hand cut crispy fries to perfection, generously covered in cheese curds and just before serving poured hot gravy and topped with slowly cooked brisket. This dish is simple but sure is a people pleaser.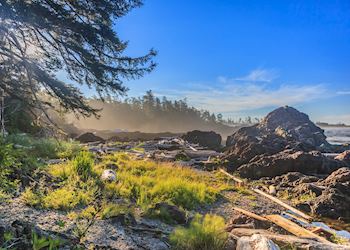 What's your most vivid travel moment?
One afternoon on Vancouver Island in Canada I was going for a stroll through the tall, green alpine trees, walking towards the falls near the salmon hatchery. I continued to walk, hearing the energy of the fast-flowing water get louder. Finally, I had reached the edge of the water and to the left of me was a black bear in the river with a salmon between his paws. I sat down quietly, the bear looked straight at me and realised I was no threat. So the bear continued to play the game catching salmon, having the best time.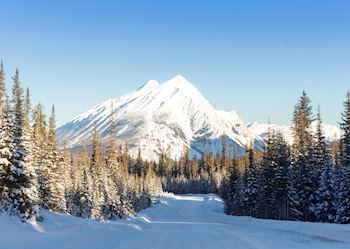 Which book, film or artwork captures Canada the most?
The film the Revenant, starring Leonardo di Caprio, was filmed in Canada in Kananaskis country and the Bow Valley region. The film was shot during the winter months and really captures the surreal landscape and epic mountains of what the valley has to offer. I watched the film before moving to Canada and when I arrived I immersed myself into the scenery and felt like I was living in the movie.