Leeona, Japan Specialist
Needing an adventure after university, I decided to move to Japan. Although I didn't know much about the country, I was excited by the idea of immersing myself in a culture completely different to my own. After a month enjoying the bright lights and madness of Tokyo and the temples and traditional geisha districts of Kyoto, I worked in Hokkaido for six months and was lucky enough to spend my free time skiing and relaxing in onsens. Although I had planned to stay in Hokkaido, I was drawn to the possibility of experiencing a completely different side of the country and decided to move to Okinawa where I lived on the tropical island of Ishigaki with its white beaches, impressive diving and superb regional food. Having experienced Japan's diversity first hand, I can't recommend it enough and look forward to sharing its treasures with you.
Speak to Leeona

Start planning your trip to Japan with Leeona by calling 01993 838 071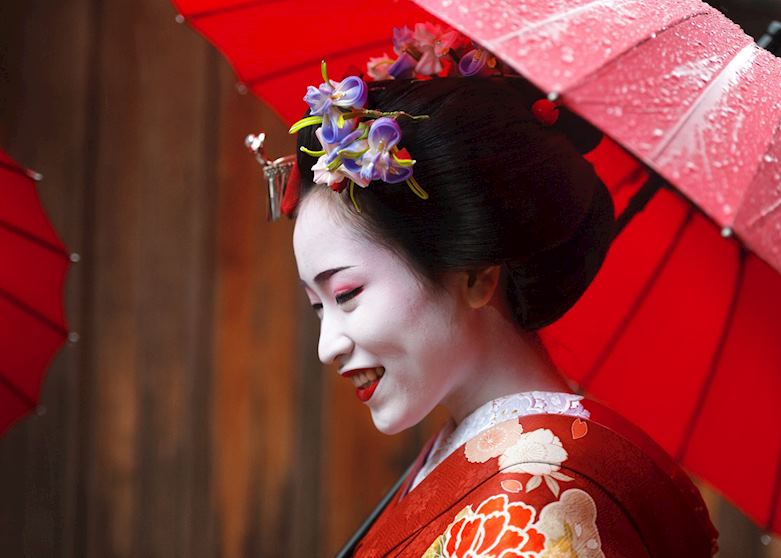 Japan
Straddling the line between antiquity and modernity, Kyoto is a city of stark contrasts with its busy downtown area juxtaposed with the tranquillity of the many temples dotted around the city. Hiring a bicycle and cycling along the Kamo River is a great way to experience Kyoto at any time of year. Whether you're intent on spotting geisha or hopping from one izakaya (informal pub) to another, you can experience authentic Japan here. Kyoto also makes a good base for day trips, allowing you to visit the bamboo forests of Arashiyama and the seemingly endless torii gates of Fushimi Inari.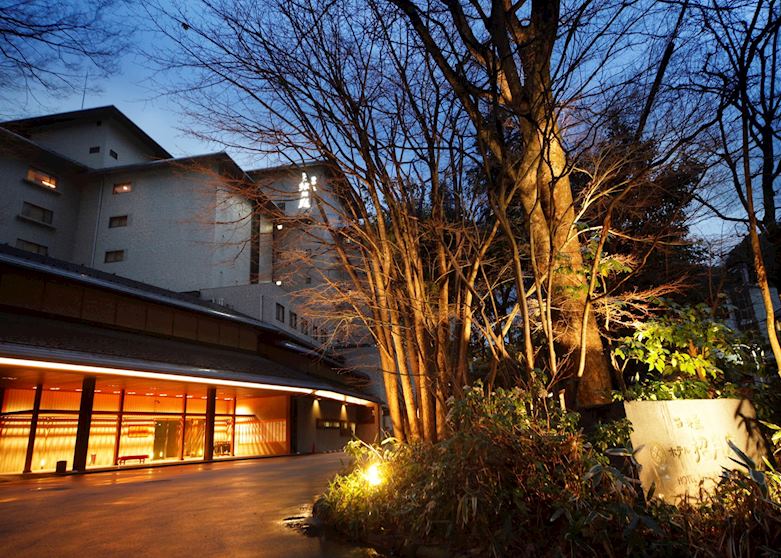 Japan
After weeks of immersing myself in the intensity of Japan's big cities, the Nishimuraya Shogetsutei offered a tranquil retreat. Located just outside Kinosaki Onsen, this ryokan-hotel is great place to relax and enjoy the serenity of this traditional onsen town. The rooms have large windows that bathe them in natural light and offer framed views of the surrounding forest. You can relax in the hotel's own onsen, grab a robe and join other visitors in meandering between the town's public bath houses, or sit back and enjoy the hotel's fine kaiseki dining with Tajima beef and Matsuba crab top of the menu.
I'll never forget when…
Ishigaki Island is well known for its coral reefs and impressive diving but you can also snorkel off almost every beach on the island. Before coming to Japan, I had never imagined it was a place to spot wildlife but while snorkeling in the crystalline blue waters one day, I spotted a sea turtle approaching me. Seemingly unfazed by my excitement, the turtle swam alongside me for a while until it eventually returned to the depths of the ocean, leaving me to marvel at the curious and vivid beauty of marine life in a place where I never thought it would be possible.