Jayant, India Specialist
As a teenager, standing outside the Qutb Minar in Delhi, I saw a group of foreign tourists being led by an Indian guide. They were listening intently to him. I had no idea who he was but I was hugely impressed and knew I wanted to be just like him. I went on to study tourism management and became a tour guide and then a tour manager. It felt like I had finally reached my goal. It's been more than two decades since then and I am still passionate about the tourism and travel profession. I have toured all over north, central and south India, and finally migrated to the UK where I've worked for a couple of tour operators. During all this time, I was aware of Audley Travel and becoming part of the Audley family has almost felt like coming home.
Speak to Jayant

Start planning your trip to India with Jayant
Q&A with Jayant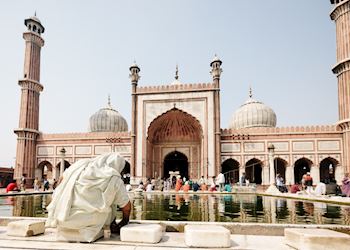 What's the best local dish you've tasted?
While in Delhi, don't miss the chance to try the renowned kebabs at Karim's in Old Delhi behind the Jama Masjid. The spices are authentic and the meat is so delicately cooked that it melts in your mouth. My other tip, would be to head for Aslam's Chicken Corner nearby for their butter chicken, it's quite rich but the taste is unforgettable. Similarly, while in Lucknow, seek out Tunday Kababi for the buffalo meat galouti kebabs, a speciality of Awadhi cuisine of north India and said to made with 160 spices. They are rich, tender and cooked to perfection.
What's your most vivid travel moment?
I was in the national park of Bandhavgarh in central India. On our first game drive our naturalist guide was trying his best to take us to the most likely spots to find a tiger. However, we were all surprised when we suddenly found ourselves face to face with a fully grown adult male. He was very close which made the encounter very exciting as well as very scary. It was quite incredible, and although over the next four nights we saw tigers again about ten more times, that first sighting really was unforgettable.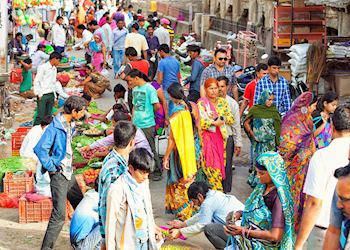 Your best piece of travel advice?
Don't be shy about haggling while in India. It's common practice and practically expected in markets. Try to figure out a fair price for the items you want before you go shopping either by asking your hotel reception or your guide, or just bring a local with you. It's also a good idea to learn to eat with your fingers: the food tastes really different. If you're planning to visit mosques or temples carry lots of spare socks, don't be stressed with the honking and beeping all around you on the streets, and learn to nod every time you say yes or no.