My passion for travel began on family holidays, but really ignited following a round the world trip before starting University. Since then I have travelled as often and as widely as I can, on trips ranging from Georgia to Gambia, Rwanda to Romania, Indonesia to Iceland.
The Indian Subcontinent has enthralled me and been my area of specialism within the travel industry for almost fifteen years now. During this time I have made multiple visits to India, Sri Lanka, Nepal and been on two fantastic trips to Bhutan. The sheer diversity of sights, sounds, smells and experiences across the Indian Subcontinent, coupled with a wonderful sense of anticipation of what might happen next, keeps me coming back for more. When I'm not planning travels I can usually be found on my road bike, or running on the beautiful trails around the Cotswolds.
Speak to Joe

Start planning your trip to Indian Subcontinent with Joe
01993 838 300
Q&A with Joe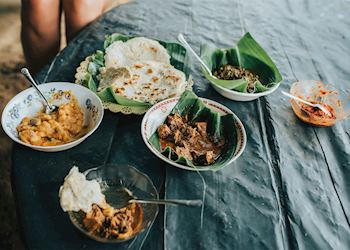 What's the best local dish you've tasted?
Eating in Sri Lanka is a complete joy. Choosing one dish is very difficult when breakfast consists of the wonderfully exotic local fruit, delicate string hoppers and freshly brewed Sri Lankan coffee. Lunch and dinner will typically be rice and curry — a name that so dramatically undersells the exquisite selection of five-seven small dishes of such variety, colour and flavour served with a big bowl of fluffy rice. If I had to choose just one item it would be the ubiquitous pol sambol. Freshly grated coconut, dried red chillies, onion, salt, sugar, and lime. It goes with everything and is utterly delicious.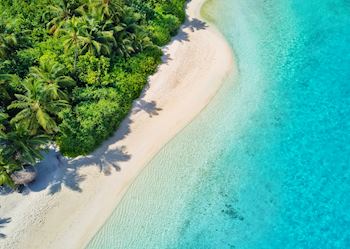 Where would you love to travel next?
This is a long and varied list. Mongolia really appeals to me as the scenery looks dramatic and wild, with ever changing light, and amazing opportunities for photography. I'm also itching to get back to the Maldives to snorkel. It is truly phenomenal.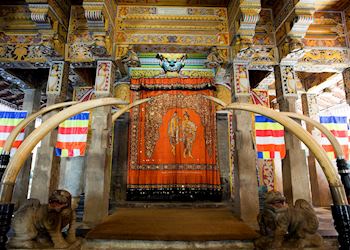 Your best piece of travel advice?
As strange as this may sound my top tip for a trip to the Indian Subcontinent, is to carry a pair of socks with you when out sightseeing. It is customary to remove your footwear when entering temple complexes and there can be a surprising amount of time spent walking barefoot on very hot and uneven ground. Socks help and are (usually) permitted.