Lauren, India Specialist
I first dipped my toes in the sea of travel when I lived in Argentina for three months as an exchange student. Following this, the world became my playground.
After university, I worked on cruise ships for four years where months of the year became countries of the world and days of the week became cities visited. Of all the places I've visited though, India remains at the top of my list.
It is one of the most diverse countries I have been to, with each region feeling like a different country. I initially explored the white sand beaches of Goa, followed by the tranquil backwaters of Kerala. I then headed north to experience rural India and the grandeur of Rajasthan.
I moved to London last year and began working as an India specialist and love the fact that I get to share my passion for India with others every day.
Speak to Lauren

Start planning your trip to India with Lauren
Q&A with Lauren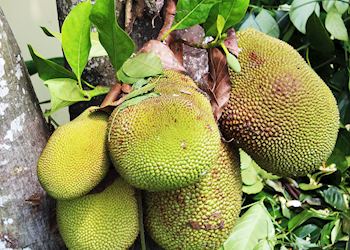 What's the best local dish you've tasted?
You wouldn't think fruit would be the typical main ingredient in an Indian curry, but in Kerala, jackfruit is often used to make an aromatic curry. Jackfruit is a fleshy fruit with a sweet, succulent taste which complements the coconut-based recipes of South India perfectly, and because of its meaty texture, it lends itself well to being incorporated into curries. Combine it with a bit of spicy pickle and a crunchy poppadum and you're sitting before the best meal in the region.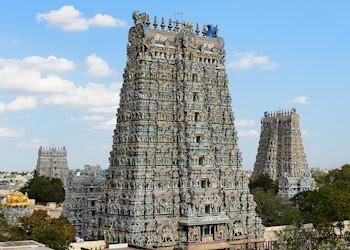 What's your most vivid travel moment?
Crowds gather inside the Meenakshi Temple in Madurai each night to witness the 'Putting To Bed' ceremony. I joined them and heard a bell ring out to indicate the ceremony was about to start. The beating of drums was deafening as I was pulled into the heaving crowd. A slow walk turned into a brisk trot as I fought to keep up with the procession of devotees following the idol of Lord Shiva as he was symbolically moved to Meenakshi's chamber. Then, almost as suddenly as it began, it was over. The crowds disappeared and I was left with a deeper understanding and appreciation of the Hindu religion.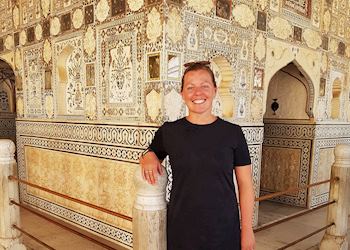 Your best piece of travel advice?
My top tip for travel is specific to India. I'd recommend keeping toilet paper and hand sanitizer with you when driving around the sights. Your guide and driver will do their best to find clean toilets, but they can't always guarantee it, and being prepared just makes for a more pleasant trip all round.