Lydia, India Specialist
I have always been inspired by different cultures and customs and after my first solo trip in 2015 I was hooked. I was lucky enough to travel around Indonesia, Thailand, Vietnam and Cambodia but it was India that stole my heart.
I studied photography at university and have a keen eye for imagery. India is a photographer's paradise and arriving in Rajasthan I was blown away by the kaleidoscope of vibrant tones, the ancient traditions and the history of the forts, palaces and maharajas. Kerala, by comparison, felt like stepping into a different country. After the hustle and bustle of the north, cruising the palm-fringed backwaters and trekking through tea plantations in Munnar seemed like heavenly relaxation.
India is incredibly diverse and offers so many different facets, cultural experiences and scenic landscapes that I am delighted to share my passion for this beautifully chaotic country.
Speak to Lydia

Start planning your trip to India with Lydia by calling 01993 838 114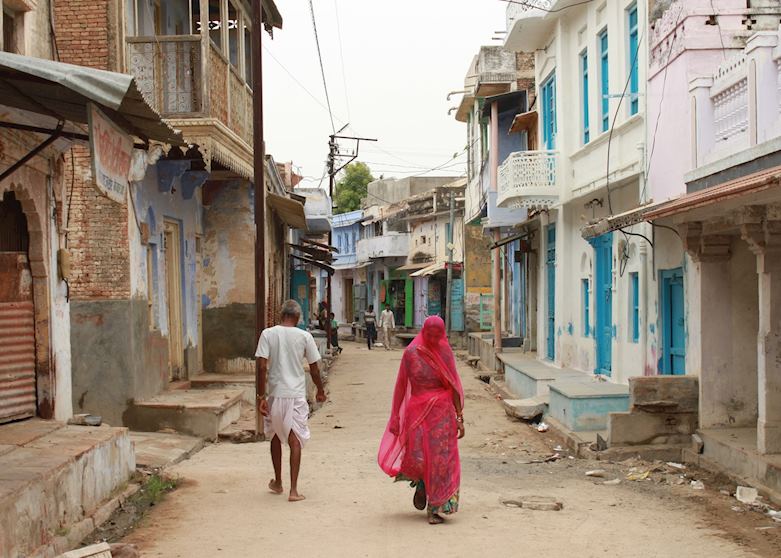 India
Chanoud, a village between Jodhpur and Udaipur in Rajasthan, offers a glimpse of life in rural India. The village is set well off the beaten track and surrounded by salt flats and farmland flecked with the bright tones of shepherds' turbans as they tend their flocks. Along with the scenic setting, this little village offers the chance to experience local life as you stroll the quiet streets where you'll find a traditional cobbler and a tailor. I'd also highly recommend a visit to the village school where you will be greeted by the friendliest smiles.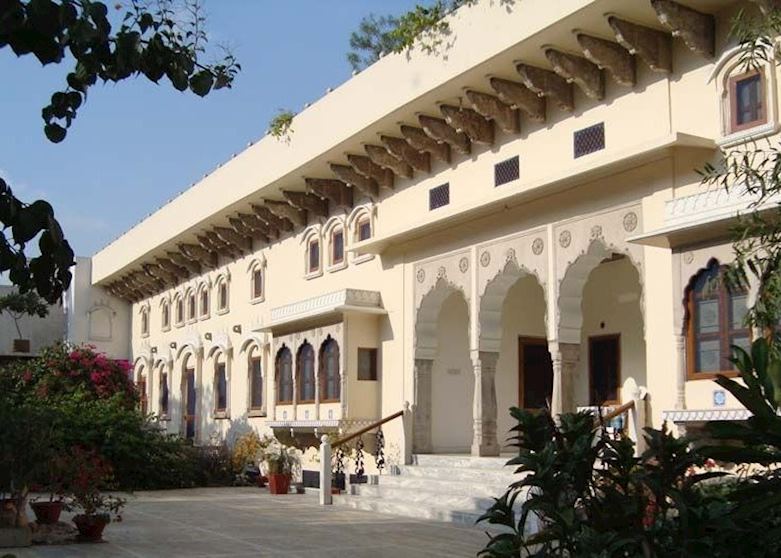 India
An oasis of calm in Jaipur, Dera Mandawa offers a relaxing retreat from the hustle and bustle of the pink city. The charismatic owners, Mr Singh and his family, are extremely welcoming and will regale you with stories and teach you about the history of the incredibly ornate property and the city. The building is decorated in traditional Rajasthani style with decorative arches and intricately-carved woodwork which will leave you feeling like Indian royalty. One of my fondest memories though, is of enjoying breakfast in the courtyard on the day of the annual kite festival with the blue sky above me alight with vibrant kites.
I'll never forget when…
The holy city of Varanasi left a big impression on me. It's a city that excites all the senses with its bustling streets, temples and shrines, cremations, chanting and age-old traditions. The evening boat ceremony took us along the Ganges where local people went about their daily activities and made ceremonial offerings at sunset. The main ceremony draws people from all over India with hundreds of boats congregating in front of the ghats; it was something I had never experienced before. Hearing the chants and clashing symbols combined with the smell of incense left me feeling humbled and enthralled by this ancient ceremony.