Growing up, most of my holiday memories involved camping and caravan trips in the UK and it was not until I was older, that was I able to venture into the world outside rainy Britain, and oh how glorious that venture was.
I first travelled to India in 2016, travelling the entire west coast stretch from Cochin to Jaisalmer and I have recently returned from a trip through Rajasthan and the breathtaking foothills. Surrounded by prayer flags, the mist of incense and filled with garlic naan and momos, I return to the UK always wanting to start planning my next trip to India.
Before coming to Audley to plan dream adventures for a living, I worked in Europe and the USA as a Sailing Instructor and spent my years, exploring all that independence, sunshine and sea could offer in Central America, Asia, Southeast Asia, Australia.
Speak to Mikala

Start planning your trip to India with Mikala
Q&A with Mikala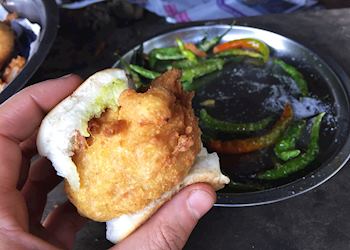 What's the best local dish you've tasted?
Vada pav or sometimes known as wada pao — this is an incredibly popular and inexpensive Indian street food that consists of a deliciously crisp, deep fried, perfectly spiced potato cake, sandwiched inbetween a soft fluffy bun. Usually topped with crunchy red onion, tangy lime and coriander chutnies and juicy pomergrante seeds (these can vary depending on area). A true taste of India and an ideal snack.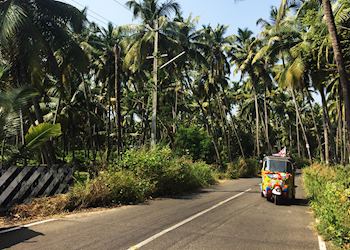 What's your most vivid travel moment?
Driving a tuk tuk from the south to the north of India… crazy I know. This was my first time visiting the country and it didn't disappoint. Nipping through beautifully chaotic streets accompanied by anything and everything India could throw at me. Sampling delicious street food, finding newly found fame from all the locals wanting to take selfies, watching sunsets and sunrises, and waking from a rough night's sleep on a beach in Goa to see dolphins jumping in the sea. Unfortunately, I missed out on seeing the magnificent Taj mahal… so I knew I had to go back.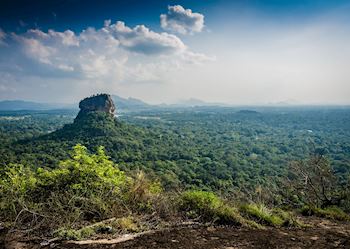 Where would you love to travel next?
Having already extensively travelled in India, I'm keen to extend my knowledge to see what Sri Lanka has to offer. To explore the vast climate and whisk through the lavish green tea plantations. Sample the cuisine and enjoy the peaceful beaches.