A solo backpacking trip across Europe gave me my first real taste for travel and after graduating from King's College London with a degree in English, I set off again to work as an English teacher in Vietnam before exploring Southeast Asia, India, Sri Lanka, China, Australia and New Zealand for a year.
It was the vibrancy and diverse nature of India that left me so fascinated after my first visit and I knew I had to return. I was captivated by the beauty of the country along with the warm hospitality I experienced. Since joining Audley, I have further explored renowned historical sights in the cities as well as rural areas in Rajasthan and Kerala. I find that each new place in India that I visit comes with its own distinct way of life, food, language or religious traditions, meaning there is always something new to learn and experience.
Speak to Sara

Start planning your trip to India with Sara by calling
01993 838 329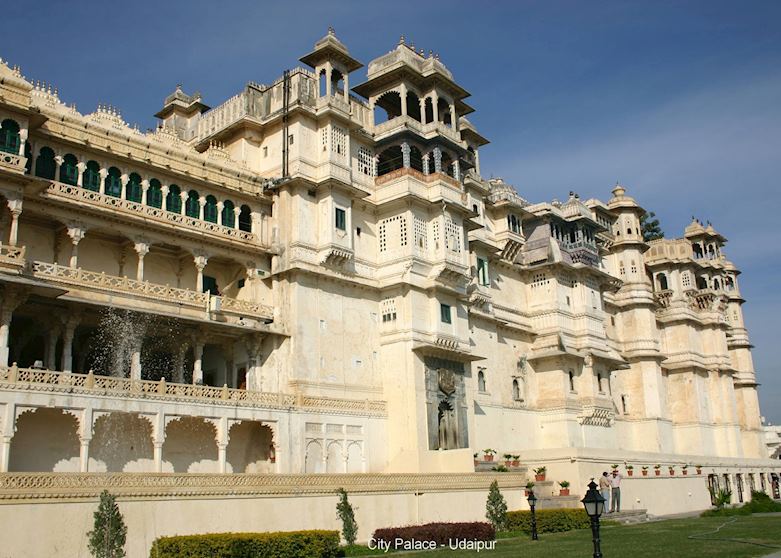 India
Udaipur is one of India's most striking and endearing cities and a highlight of any trip to the north. Its lakeside setting, views of the Aravalli Hills and numerous temples, palaces and havelis give it an enduring appeal. I'd recommend a boat trip across glimmering Lake Pichola; it seems a world away from the busy chaos of other cities in Rajasthan and you'll get sweeping views of the city. However, an afternoon spent wandering through the countless narrow streets, visiting the vibrant bazars and the monumental City Palace is where you'll discover the city's real character.
India
This tranquil spot in rural Rajasthan is a great place to unwind and a stark contrast to the fast-paced cities of India. Perched at the edge of a lake, the hand-stitched tents are printed with traditional motifs inside and fitted with hand-crafted furniture and granite bathrooms. Each has a private deck and you can enjoy evening drinks by the bonfire under a star-filled sky before a delicious meal made from local produce. A morning walk into the village and around the farm offers the chance to meet local craftsmen at work and gain an insight into rural life in the area.
I'll never forget when…
We had just about given up on an elephant sighting while on a morning trek through Periyar Wildlife Sanctuary in Kerala, when our guide abruptly stopped in his tracks and told us to walk very slowly and quietly. Not far from us stood a female elephant, chomping away on the grass oblivious to our presence. As we watched for several minutes, we were delighted to see her baby appear out of the bushes to join her. Observing such immense animals at such close proximity and without any other tourists around us was a really special moment.