I began my journeys in Asia as a recent college graduate teaching English in Indonesia and Thailand. A passionate history buff I sought out Southeast Asia's most important Hindu and Buddhist temple complexes such as Angkor and Ayutthaya. I quickly gained a deep appreciation for the region's natural scenery, from the sparkling sapphire waters of Bali to the emerald mountains of Vietnam.
Following a year as a Southeast Asia specialist with Audley I was offered the amazing opportunity to train as an India specialist. I soon found myself immersed in the chaotically vibrant cities of Rajasthan and the pristine national parks of Madhya Pradesh, exploring ornate palaces and photographing some of the world's rarest wildlife.
I am eager to begin my new journey as an India specialist and share my love for this fascinatingly complex country.
Speak to Sean

Start planning your trip to India with Sean
01993 838 300
Q&A with Sean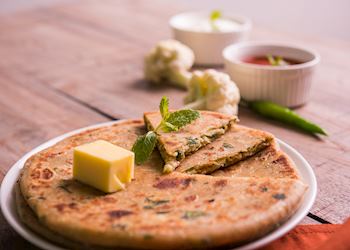 What is the best local dish you have tasted
Anyone who's been on a morning safari in India knows the rustic pleasures of a good game breakfast. The fare is simple, yet satisfying: hard-boiled eggs, cheese sandwiches, egg-and-cauliflower parathas, vegetable samosas and some mint chutney for dipping, accompanied by a steaming, spice-tinged mug of masala chai to warm your insides after a chilly early morning of wildlife spotting. It is best served on the hood of an open-topped jeep while serenaded by songbirds in a sunny, secluded jungle clearing.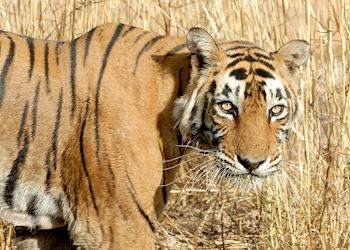 What's your most vivid travel moment?
We awoke before sunrise for a game drive in central India's Tadoba National Park. After a frenzied morning of tiger chasing, we finally caught up with a large male. The majestic beast strolled leisurely around the watering hole, blithely unconcerned about our impertinent intrusion upon his territory. He came to a stop ten feet from our open-topped jeep, now staring at us intently, as if to remind us that we couldn't do anything to prevent him from leaping into the vehicle. After a few tense moments he sauntered off into the jungle and we breathed a sigh of awed relief.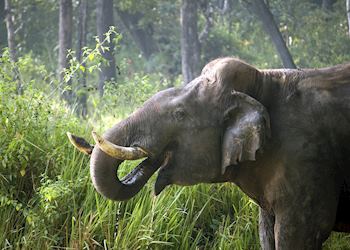 Your best piece of travel advice?
When going on a game drive in any of India's national parks expect to be picked up before sunrise. Try to avoid drinking too much coffee or chai beforehand, as morning game drives go until mid morning and bathroom facilities are scarce and poorly maintained. Mornings in central India can be quite chilly and the vehicles are exposed to the elements, so wear long-sleeved clothing and bring a light, comfortable jacket.