James, our Canada and Alaska Program Manager, invites you to join him on a gastronomic journey of discovery to Canada's "belle province", Québec.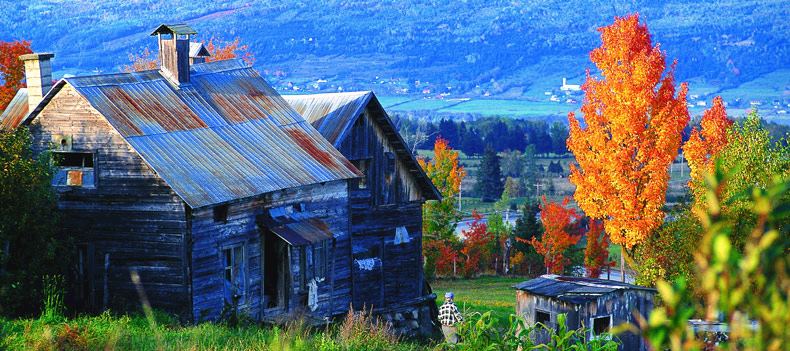 The beauty of Québec is that its history is so perfectly intertwined with its cuisine.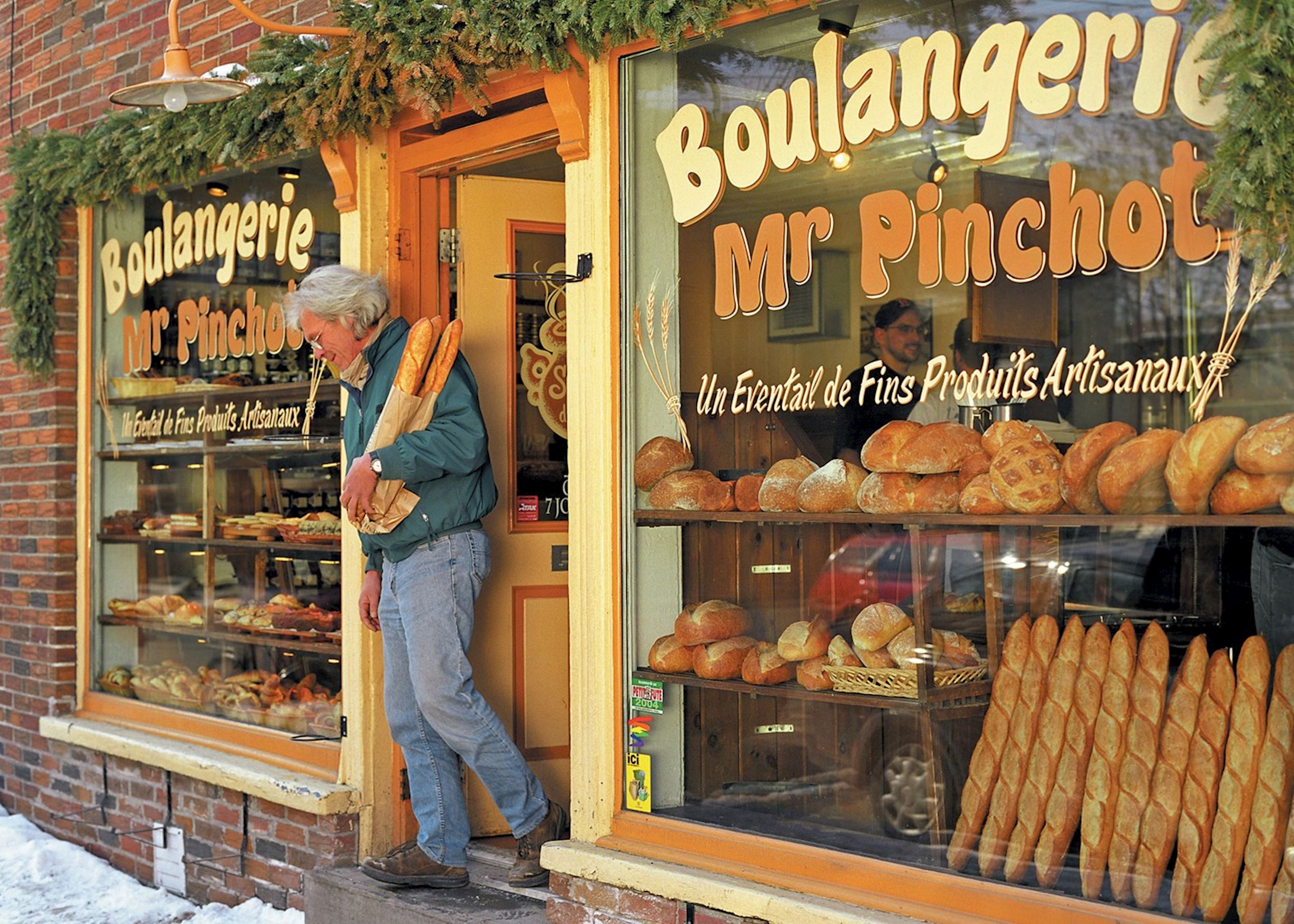 The Québecois have a great affinity with food that stems directly from the first permanent French colony of Nouvelle France established by Samuel de Champlain in 1608.
Today's simple, rustic fare continues the tradition of the trappers and the earliest settlers of the colony, whilst the elegance of haute cuisine pays homage to the king's nobles and seigneurs who once held court here.
For me, one of the joys of traveling is to discover new cuisines, sample local produce and to meet those who produce it; it is the perfect way to really delve beneath the surface and understand the culture of a region.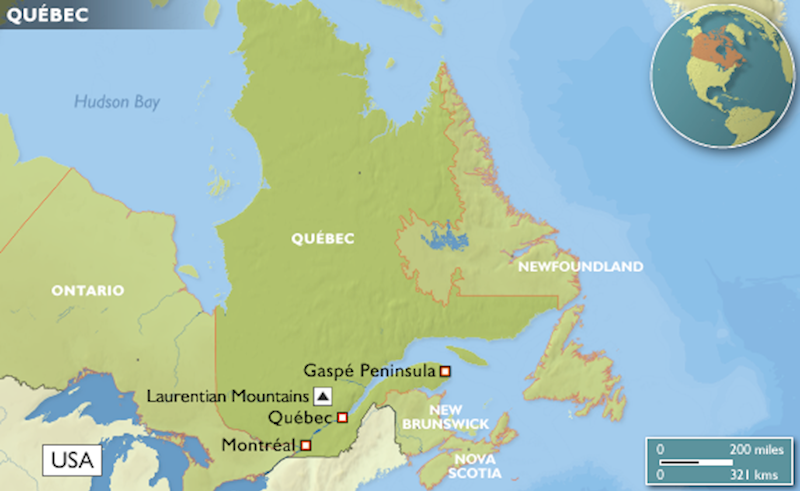 Montréal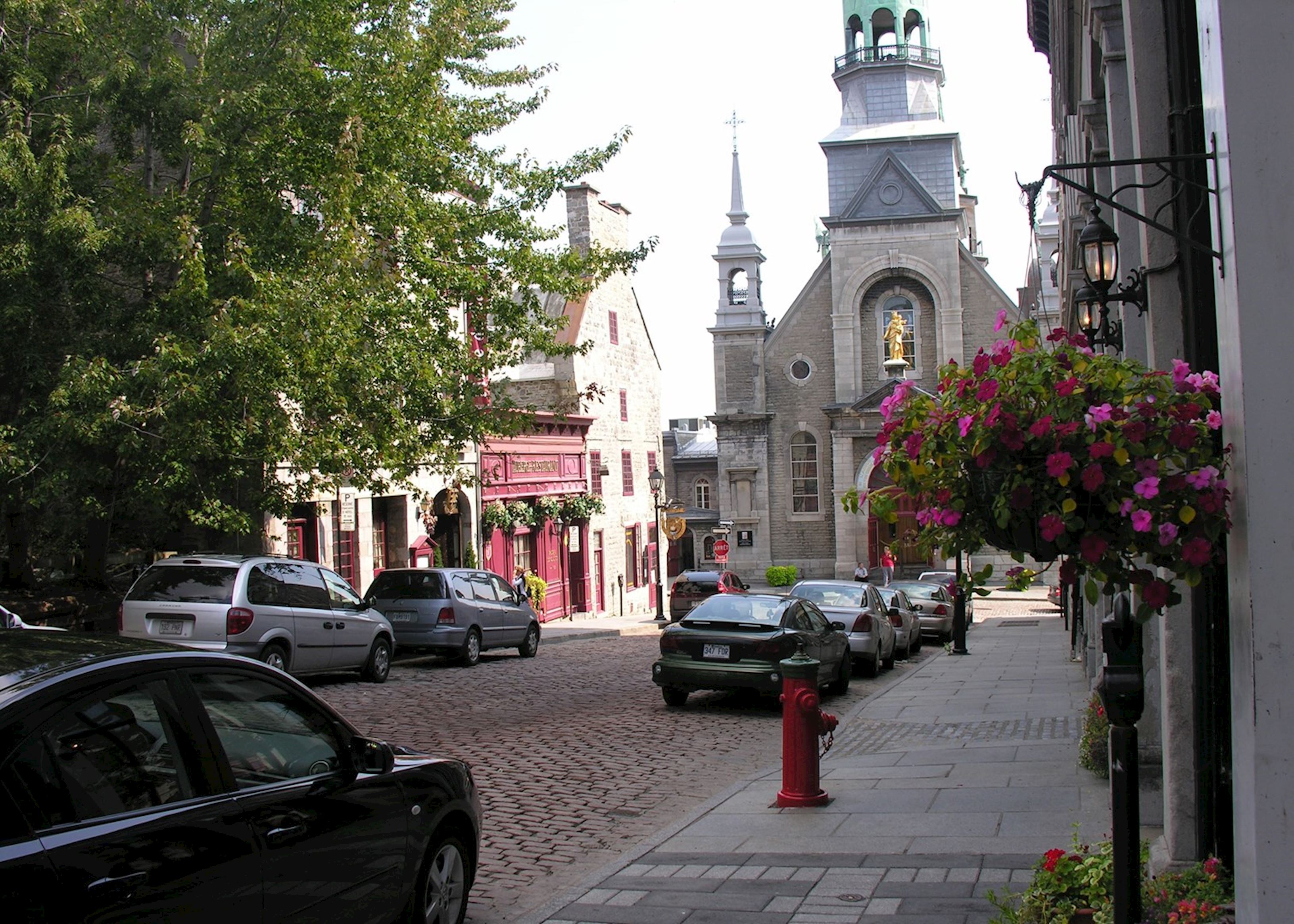 Our tour began in Montréal, the largest French-speaking city after Paris. This chic city of cobbled streets and elegant boulevards is a food-lover's heaven, with bistros, restaurants and cafés galore.
After a delicious Montréal bagel for breakfast we visited one of the several markets — Atwater, Lachine, Jean-Talon and Maisonneuve are the biggest and best — where there is a variety of local produce on offer, from plump local fruit and vegetables to honey, cheeses, pâté and homemade jams.
The city is renowned for its smoked meats so for lunch we ventured to Schwartz's Hebrew Delicatessen, established in 1928, for one of their delicious, internationally acclaimed, smoked meat sandwiches. In the afternoon we visited the old port, Notre Dame Basilica, the Musée des Beaux Arts and discovered the hip and trendy Quartier Latin.
The evening presented a dilemma of restaurant choices: Toqué! offers delicious suckling pig and Boileau venison, Au Pied de Cochon is superb for onion soup, mouth watering pork and foie gras, Milos has excellent Greek seafood but we opted for my favorite, XO Le Restaurant at the Hotel Le-St James, for its unsurpassed French cuisine and elegant setting.
Laurentian Mountains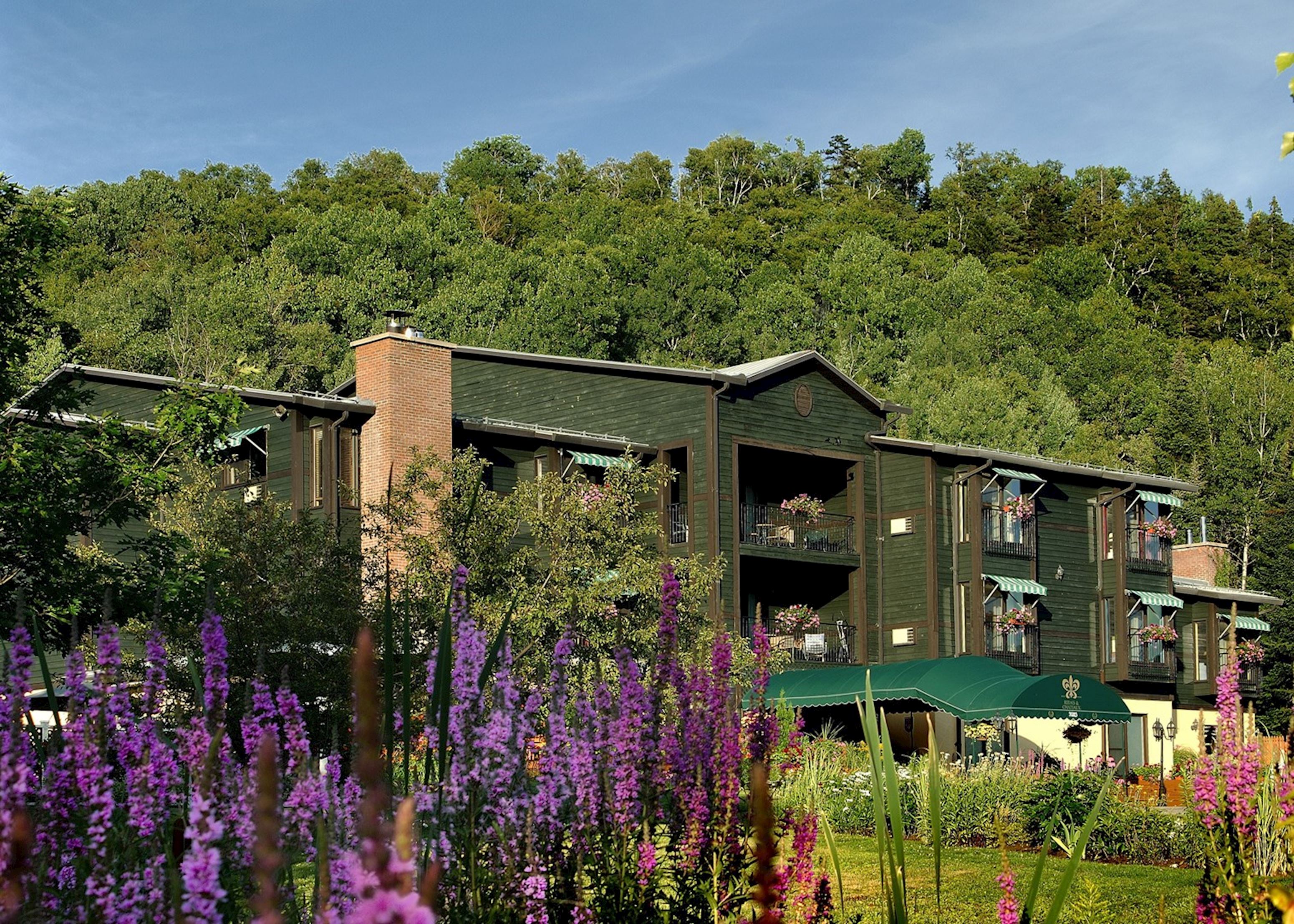 Hiring a car in Québec is the best way to explore, so leaving Montréal behind we drove north for an hour to the wonderful Laurentian Mountains.
This imposing landscape is dotted with delightful small villages and one such, Sainte Adèle, is home to the charming hotel restaurant L'Eau â la Bouche. Anne Desjardins is a justifiably renowned chef and nothing beats a day of activities in the mountains followed by a delicious dinner at this Relais and Châteaux property.
Québec City
After breathing in the invigorating mountain air for a few days we followed the St. Lawrence River northeast to the province's capital, Québec City. This wonderfully restored 17th century city evokes the European history of North America like no other.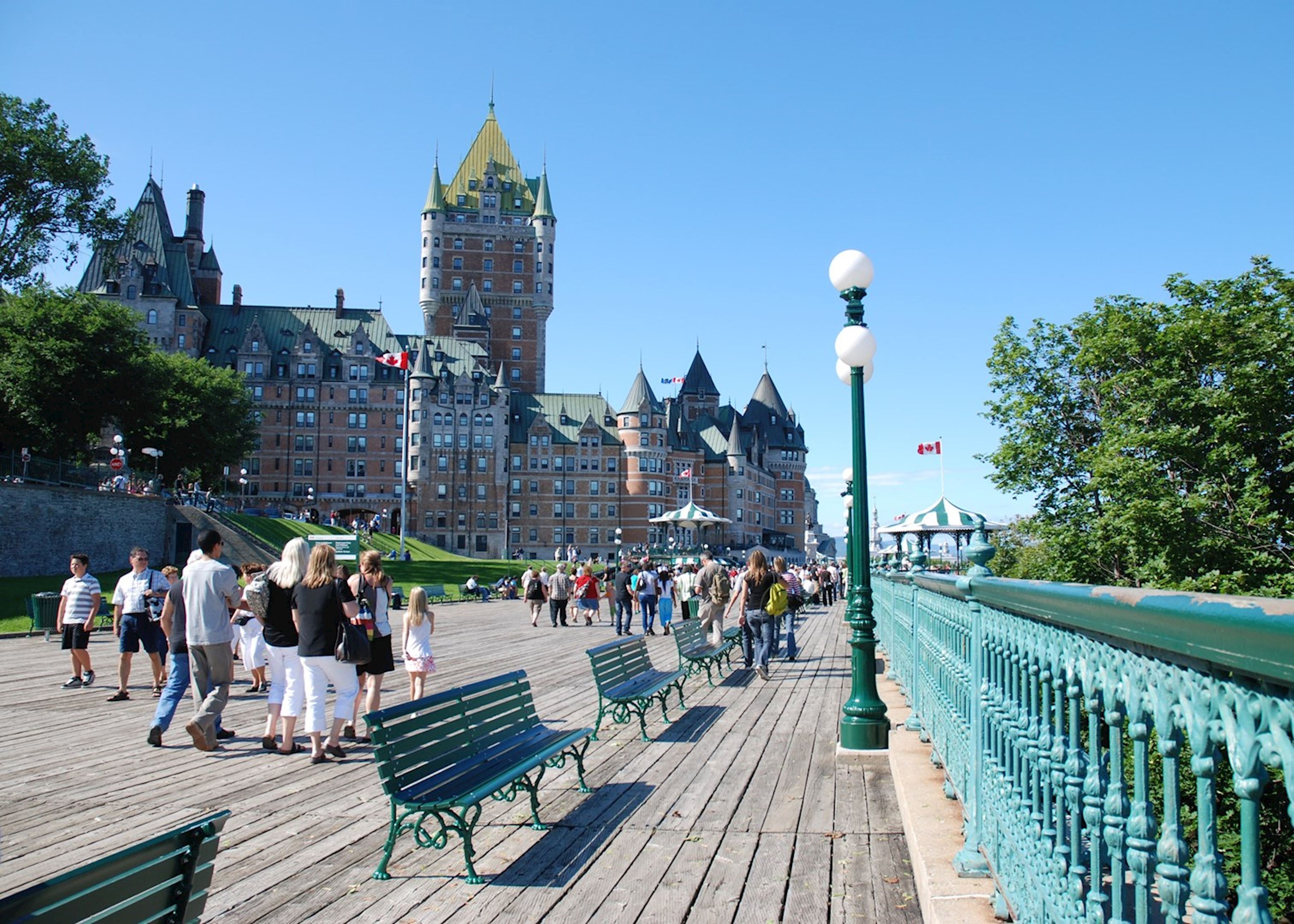 Here we walked along the battlements, explored the narrow cobbled streets and took a stroll across the Plains of Abraham, site of the British victory over the French in 1759.
Having explored the old city we headed to the Old Port Market where locals sell produce such as ice cream, flowers, cheeses, and maple syrup from the vast nearby maple forests.
A superb place to dine in Québec City is Aux Anciens Canadiens. The restaurant is located in the oldest house in Québec, built in 1675, and the menu is a feast of traditional cuisine from the early days of the colony. I had the enviable dilemma of choosing from a menu that offered caribou in blueberry wine sauce, duck in maple syrup or pheasant and bison casserole.
Charlevoix region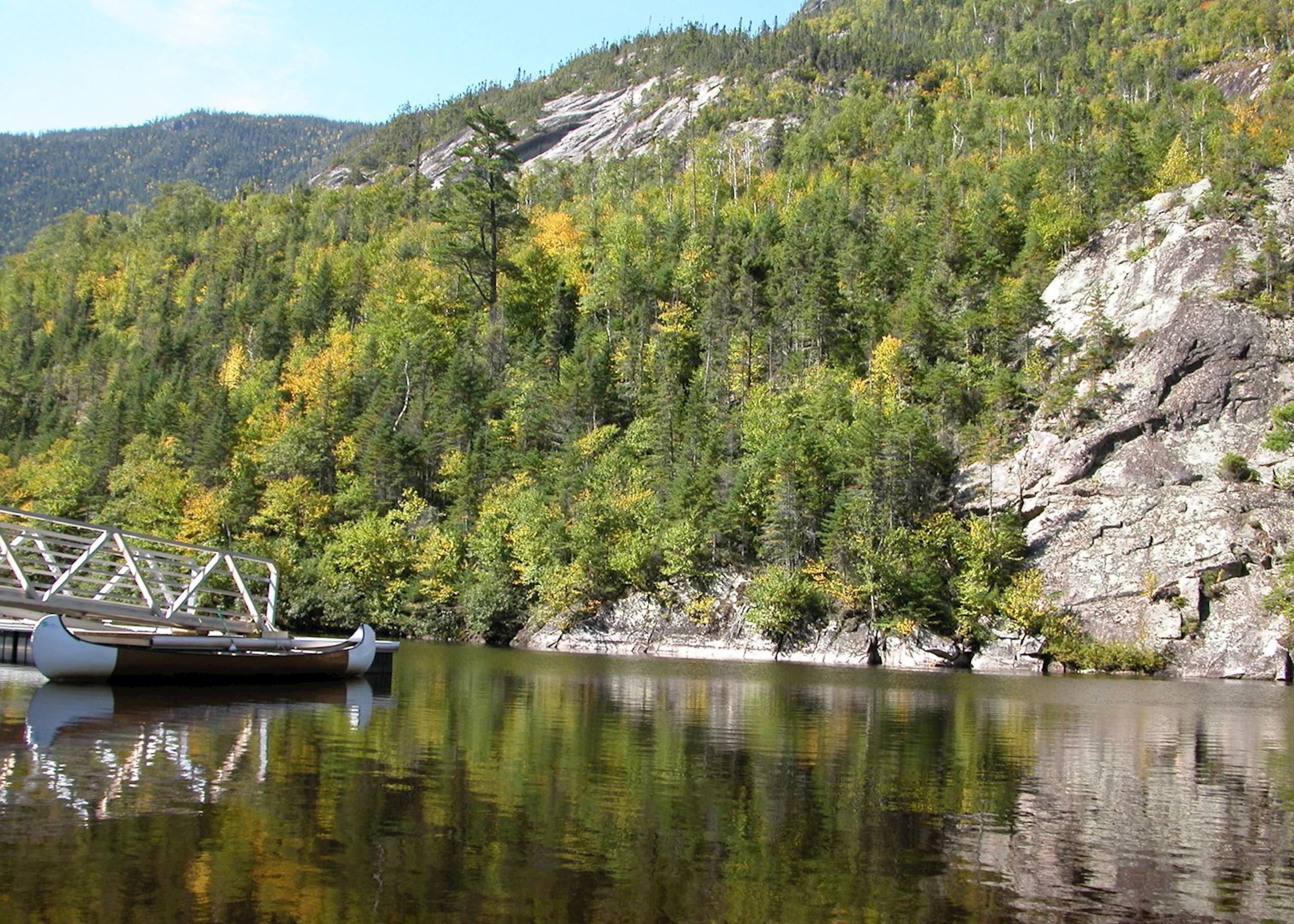 Following the St. Lawrence River north and eastwards we arrived in the sublime Charlevoix region, home to the Saguenay Fjord with its immense cliffs and thrilling summer beluga whale watching.
Cuisine de Terroir, or locally produced food, abounds here and we crossed over to the island of Ile aux Coudres, where we hired some bicycles and headed out into the countryside with the intention of tasting the locally produced cider.
We were spoilt for choice for lunch options — should we head to Vices Versa in La Malbaie for locally corn-fed foie gras and Charlevoix veal, or try Les Saveurs Oubliées at Les Eboulements to dine on sweet, tender lamb whilst overlooking the farm that raised the sheep?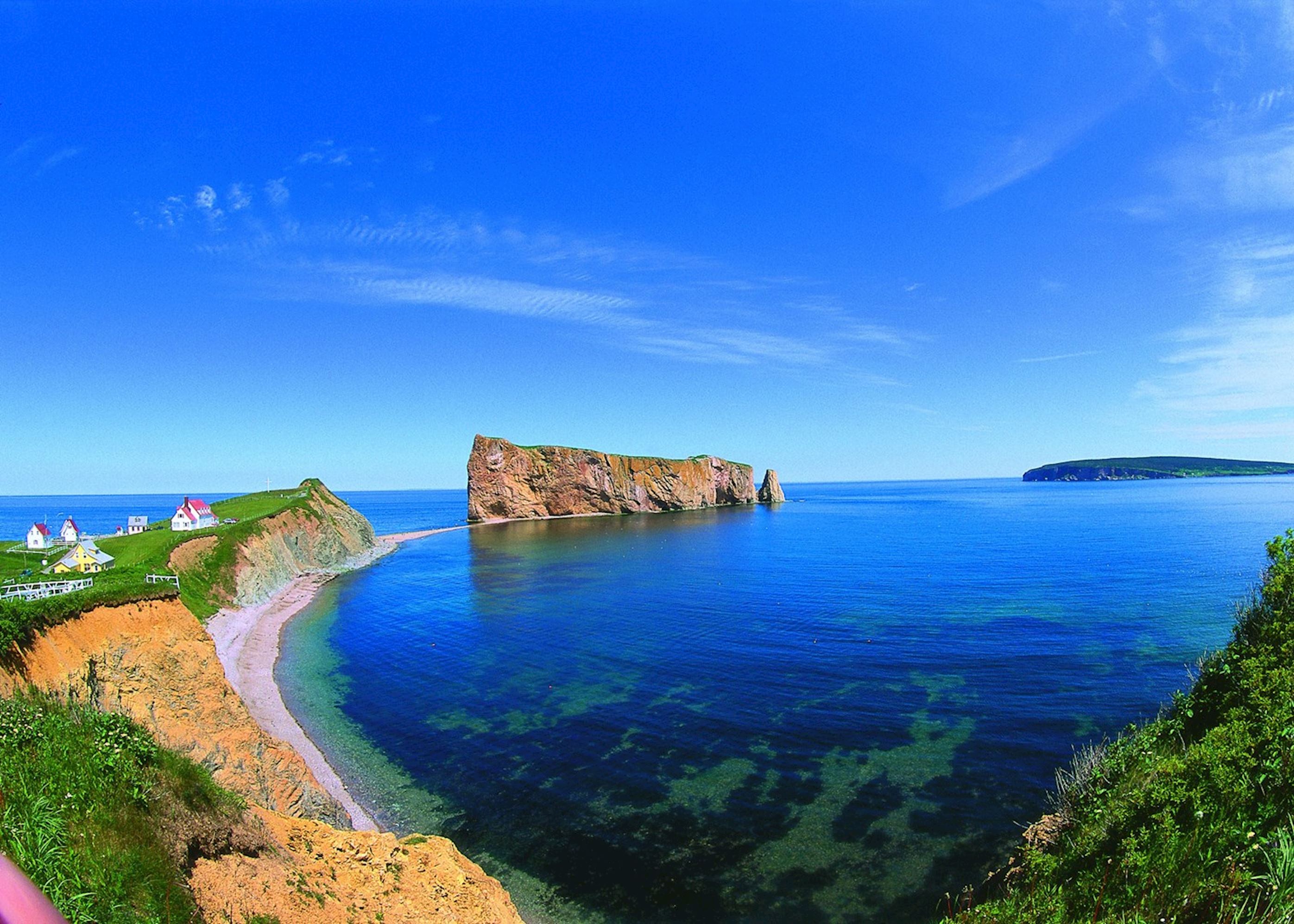 Further on we discovered the little village of Baie St. Paul, birthplace of Cirque de Soleil, which is a delight to discover with its microbrewery and artisans shops.
Two lovely hotels to choose from in the vicinity are the charmingly rustic Auberge des Peupliers or the Relais and Châteaux La Pinsonnière. Both offer exceptional food, a warm, friendly welcome and are the perfect places to end our gourmet tour of Québec.
Those with more time may wish to continue eastwards, exploring the dramatic Gaspésie Peninsula and the Iles de la Madeleine, to feast on succulent summer lobsters and juicy scallops — irresistible.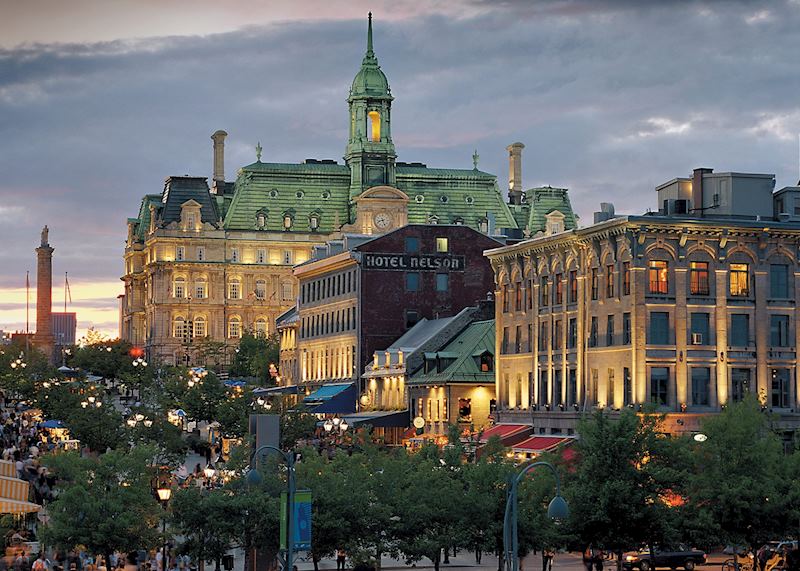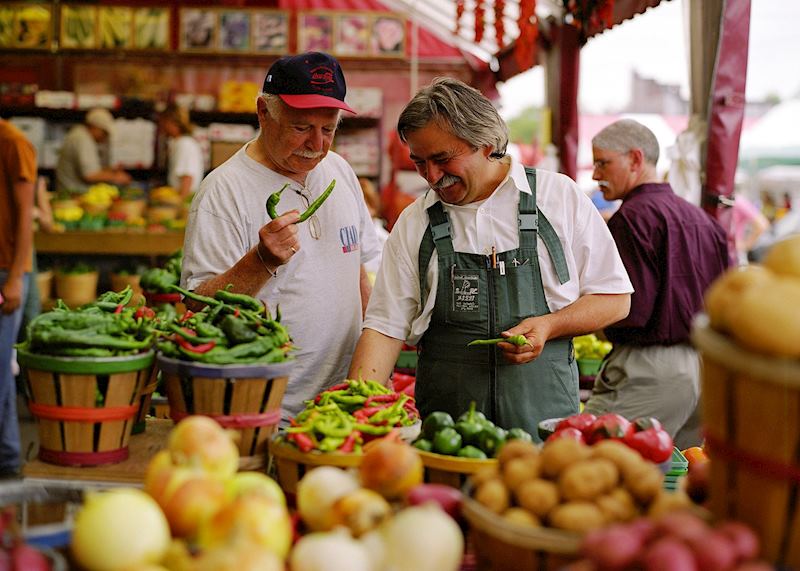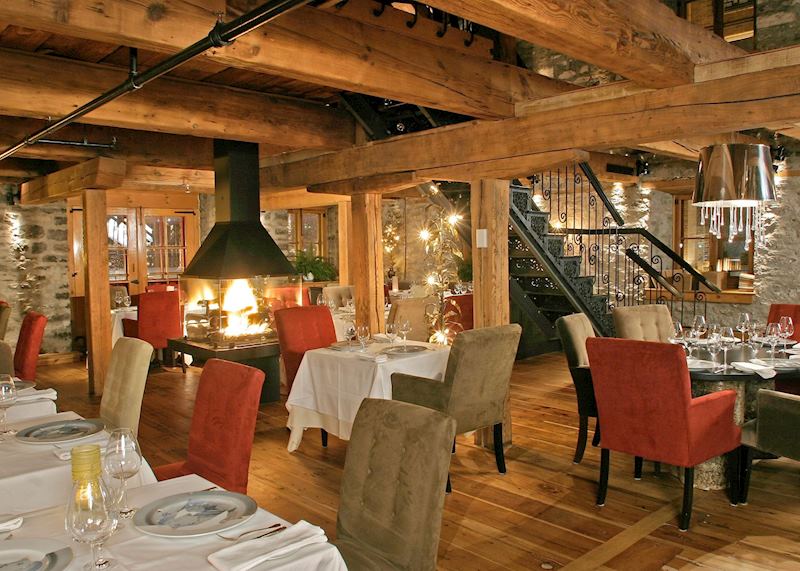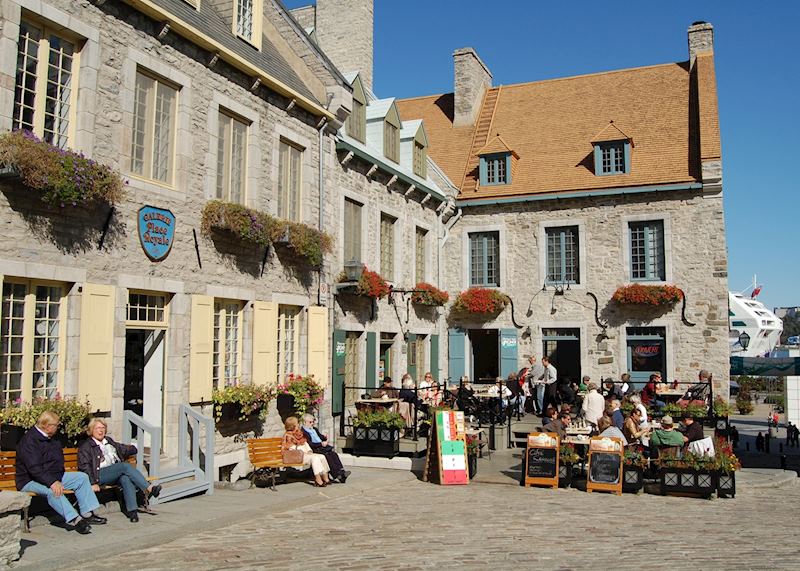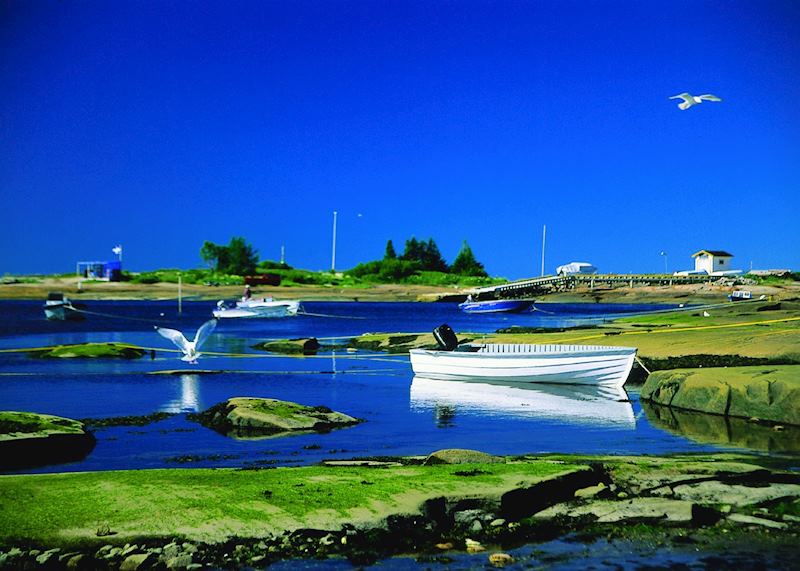 Canada

Canada, the world's second largest country, which together with its neighbor Alaska, offers a multitude of experiences for the traveler.

See our Canada vacations