The Maritime Provinces are where Canada first met the wider world. This region has fascinating sites of historical significance and diverse landscapes, flora and fauna to explore.
In the fjords of Gros Morne National Park, Newfoundland has some of the most dramatic scenery east of the Rockies, made even more striking by the huge icebergs that drift down the east coast on the Labrador Current.
New Brunswick is home to the pastoral lands of Acadia, world-beating salmon fishing on the Mirimichi River and the Bay of Fundy.
Sleepy Prince Edward Island inspired 'Anne of Green Gables' and is a land of green fields, white beaches and rich red soils.
Nova Scotia, with its brightly coloured fishing villages, stacked lobster pots and strong maritime history embodies the romance of the sea more than any other province.
Atlantic Canada itinerary ideas
---
Start thinking about your experience. These itineraries are simply suggestions for how you could enjoy some of the same experiences as our specialists. They're just for inspiration, because your trip will be created around your particular tastes.
Our Atlantic Canada highlights
Spot the wildlife on the Cabot Trail
The world-famous Cabot Trail is a scenic drive that circumnavigates the Cape Breton Highlands and provides plenty of wildlife spotting opportunities.
Go hiking around Charlos Cove
For a few days soaking up the atmosphere of the Maritimes, there is no-where more relaxing than the remote fishing community of Charlos Cove. Enjoy one of the many hiking coastal trails or relax with a good book.
Some of our favourite places in Atlantic Canada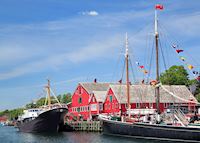 Lunenburg is one of Nova Scotia's most historic towns, and now a UNESCO World Heritage Site. It captivates visitors with its colourful waterfront, narrow streets and old wooden buildings.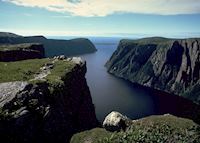 Gros Morne National Park is a UNESCO World Heritage Site that offers unparalleled walking through wild uninhabited mountains and boat tours under towering cliffs.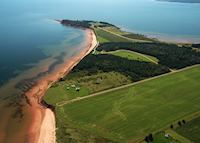 Prince Edward Island, Canada's smallest province, is a land of rich, rolling, red farmland, verdant valleys, stunning seascapes and bustling harbours.
Great places to stay in Atlantic Canada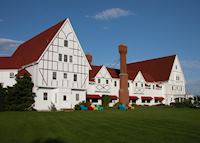 High on a cliff, overlooking the Atlantic Ocean, Keltic Lodge commands magnificent views of Cape Breton Highlands National Park and Cape Smokey rising out of the sea.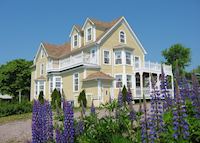 Located just off Main Street, Louisbourg Harbour has eight beautifully decorated guest rooms, six of which overlook the historic harbour.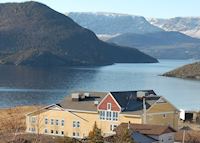 Neddies Harbour Inn offers spacious and tastefully furnished rooms in the heart of Gros Morne National Park.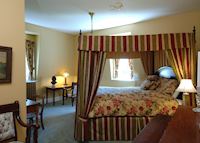 The Queen Anne Inn is one of our favourite bed and breakfast properties. Just minutes away from the centre of Annapolis Royal, it offers comfortable rooms and its three course breakfasts are delicious.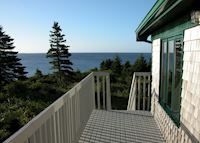 Located on the eastern shore of Nova Scotia, Seawind Landing is a secluded getaway offering gourmet meals and an extensive wine cellar.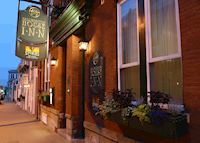 Just a short, pleasant stroll from the waterfront, the Halliburton offers an intimate selection of rooms and suites across three heritage town homes. Because of the historical nature of the buildings, each room has its distinct shape, size and character.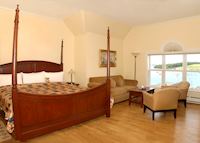 The Lunenburg Arms Hotel and Spa is a spacious, boutique style hotel located in the heart of the old town of Lunenburg, with a wealth of art shops and restaurants on its doorstep.