The Maritime Provinces are where Canada first met the wider world. This region has fascinating sites of historical significance and diverse landscapes, flora and fauna to explore.
In the fjords of Gros Morne National Park, Newfoundland has some of the most dramatic scenery east of the Rockies, made even more striking by the huge icebergs that drift down the east coast on the Labrador Current.
New Brunswick is home to the pastoral lands of Acadia, world-beating salmon fishing on the Mirimichi River and the Bay of Fundy.
Sleepy Prince Edward Island inspired 'Anne of Green Gables' and is a land of green fields, white beaches and rich red soils.
Nova Scotia, with its brightly coloured fishing villages, stacked lobster pots and strong maritime history embodies the romance of the sea more than any other province.
Atlantic Canada itinerary ideas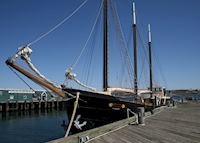 Explore the main highlights of Nova Scotia including Halifax, Lunenburg, Cape Breton Island's stunning coastal scenery and vibrant Celtic culture, and the historic fortress town of Louisbourg.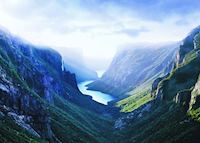 Explore the main highlights of Newfoundland including St. John's, Twillingate, Trinity Bay, the Northern Peninsula and Gros Morne National Park.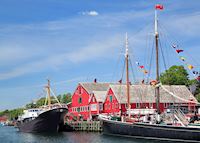 See the highlights of Nova Scotia, New Brunswick and Prince Edward Island, including Cape Breton Island, Lunenburg, the Bay of Fundy and Charlottetown.
---
Our Atlantic Canada highlights
Spot the wildlife on the Cabot Trail
The world-famous Cabot Trail is a scenic drive that circumnavigates the Cape Breton Highlands and provides plenty of wildlife spotting opportunities.
Go hiking around Charlos Cove
For a few days soaking up the atmosphere of the Maritimes, there is no-where more relaxing than the remote fishing community of Charlos Cove. Enjoy one of the many hiking coastal trails or relax with a good book.
Some of our favourite places in Atlantic Canada
Great places to stay in Atlantic Canada