I am thinking about combining a 5-7 day stopover in Melbourne, Australia, to visit relatives with a 5-7 day holiday somewhere that combines beach with culture in Southeast Asia. Do you have any suggestions?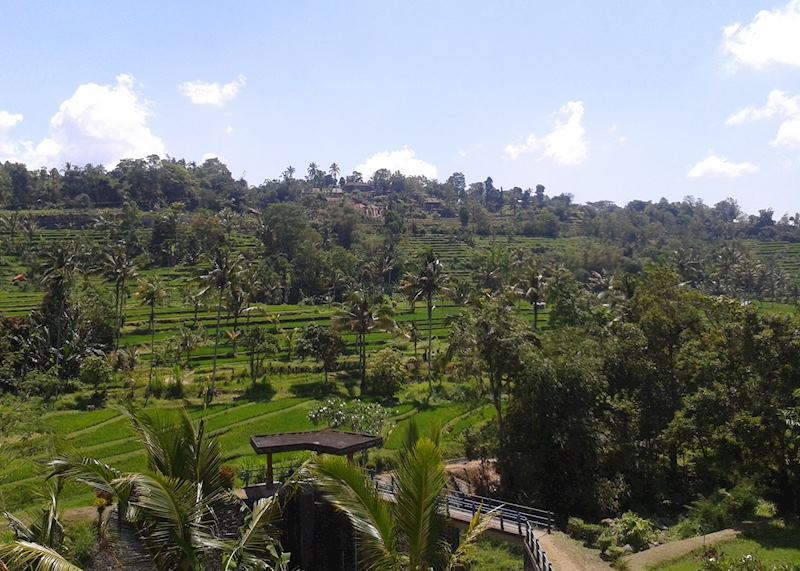 Answer
With overnight flights direct from Bali to Melbourne, the "Island of the Gods" in Indonesia could be an idea. Geographically, it's one of the closest countries in Southeast Asia and there is a daily flight with Virgin Blue Airlines from Denpasar, Bali, to Melbourne which leaves at 22:10 and arrives into Melbourne at 05:40.
The cultural heartbeat of the island is the town of Ubud and three days here will allow you to see some of the highlights of central Bali. Ubud is famous for its artisan background and there are plenty of art galleries, museums and traditional dance performances. The scenery around Ubud is equally spectacular; steep sided gorges with terraced paddy fields lead down to fast flowing rapids offering fantastic panoramas. For the more energetic there are many local companies that organise white-water rafting.
Further afield you can take a day trip in to the hills around the village of Jatiluwih, about an hour from Ubud. Famous for the magnificent panorama of its rice field terraces, the word Jatiluwih literally means "really, really beautiful". You may like to cycle through small local villages where you will see coffee and rice being dried out under the sun and local people just going about their day-to-day work.
For your beach time you are spoiled for choice. The south coast has four major areas to choose from: Sanur, Jimbaran, Kuta and Seminyak. Sanur is a well priced option with a golden sand beach and numerous bars and restaurants; Kuta is mainly for backpackers and young Australians on group trips; Jimbaran is a tranquil white sand bay with open air restaurants and a pleasant feel; Seminyak is the upmarket part of Bali with top class hotels, boutiques, bars and restaurants and boasts arguable the best sun sets on the island.
Depending on the time of year you go and how important the weather is, you may like to head to the north or east coasts of Bali, which generally speaking avoid the low season rains and are much quieter options during the summer rush that hits the south coast. Our favourites are in Pemuteran and Bali Barat in the northwest; Tembok in the northeast and near the town of Candidasa on the east coast – all have excellent value as well as more top end accommodation options.